Nothing beats warm, sticky Chelsea Buns fresh from the oven. Follow this easy recipe for soft and fluffy buns filled with plump dried fruits and brushed with a sweet apricot jam glaze.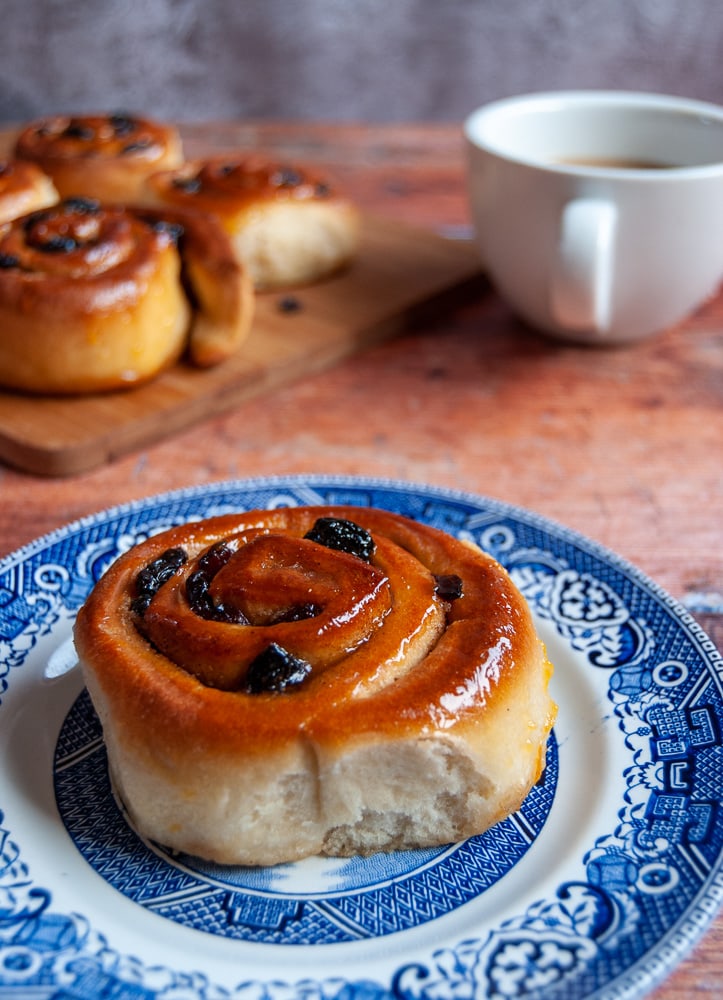 I have always preferred a Chelsea bun over a gooey cream cake any day of the week.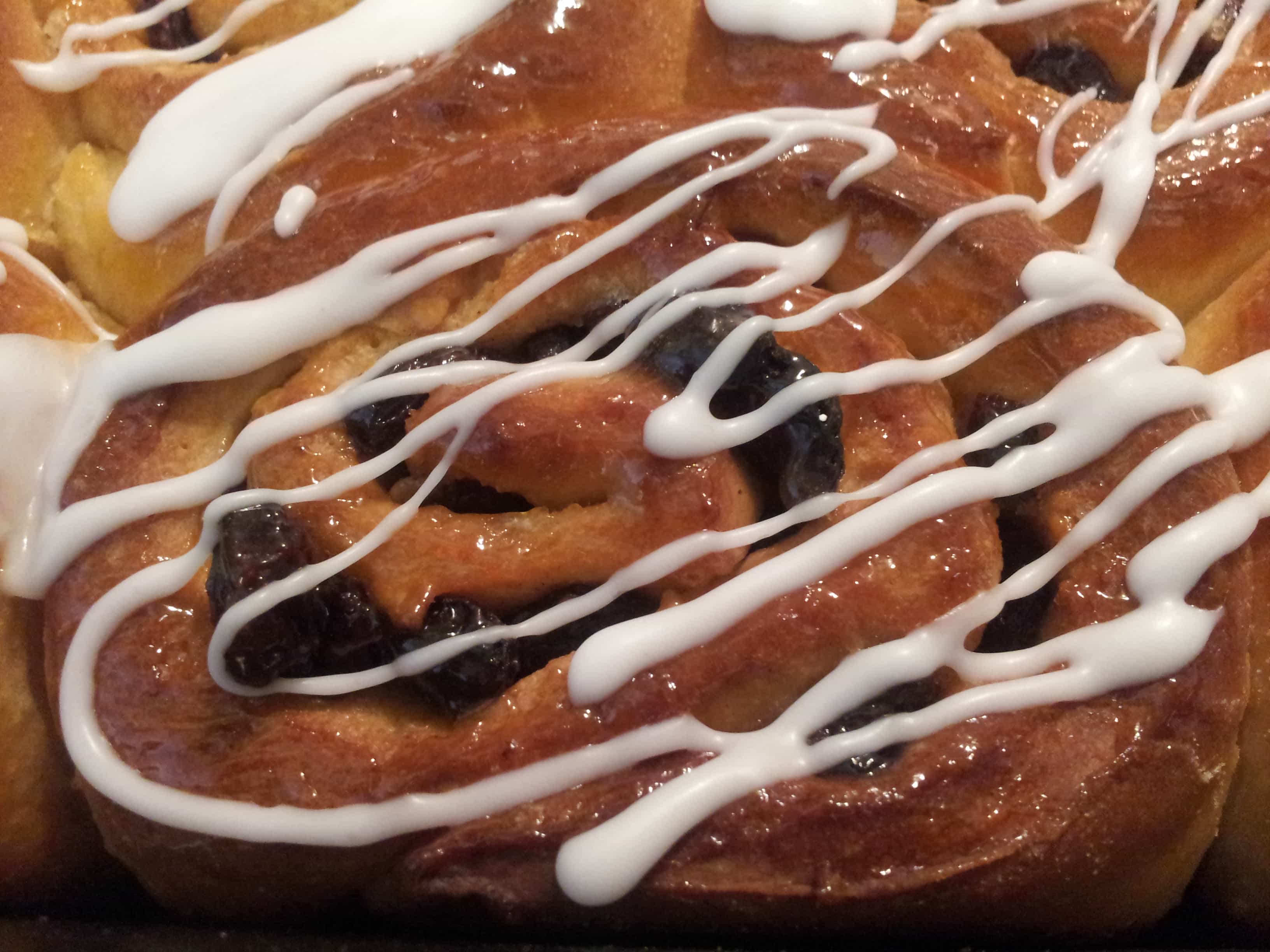 I've adored the fruit studded sticky buns since I was a little girl, when my Saturday morning usually involved buying one (truth be told we usually ended up buying quite a few goodies) from the Bakers van that went around the town. It was always such a treat.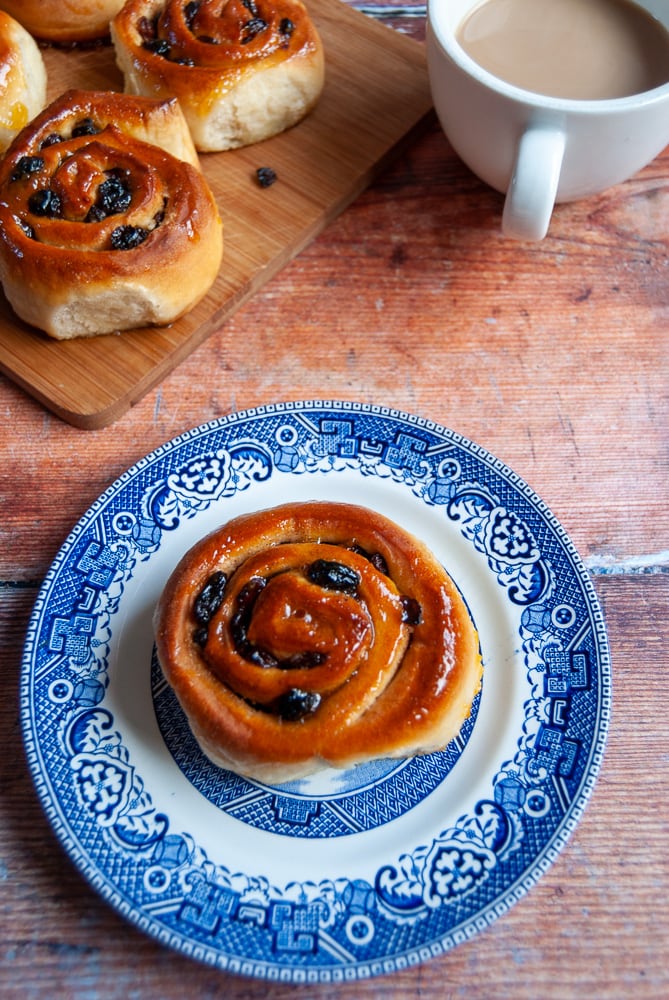 how to make chelsea buns
(Scroll to the bottom of the post to find printable recipe and detailed instructions)
Place strong white flour, sugar, salt and yeast in a large mixing bowl (keep the salt and yeast separate otherwise the salt could kill the yeast.)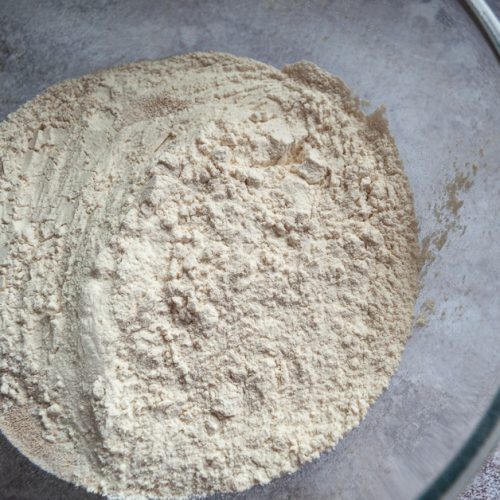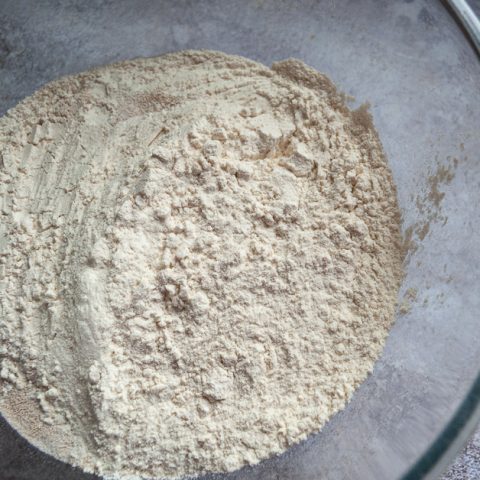 Warm butter and milk together over a low heat in a saucepan. Don't let the mixture get too hot – you just want it warm. When the butter has melted, remove from the heat. Again if the milk has become on the hot side, leave it to one side for a few minutes. Pour the warm milk over the flour mixture. Add a beaten egg and stir to mix.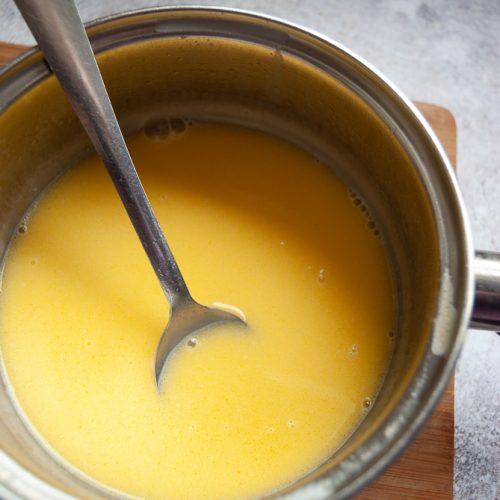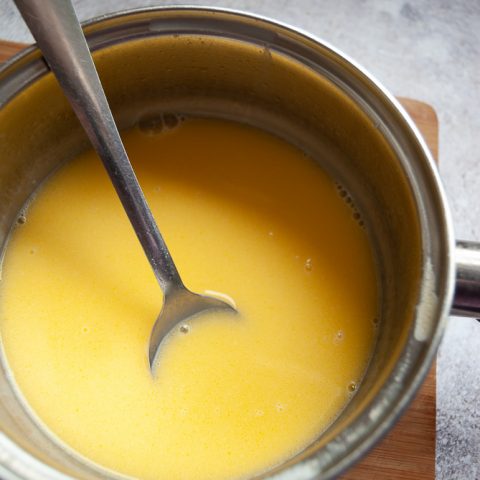 Knead the dough for at least 5 minutes using a stand mixer or 10 minutes if kneading by hand until you have a smooth, shiny and elastic dough. Place the dough in a lightly greased bowl, cover and leave until doubled in size – about 1-2 hours.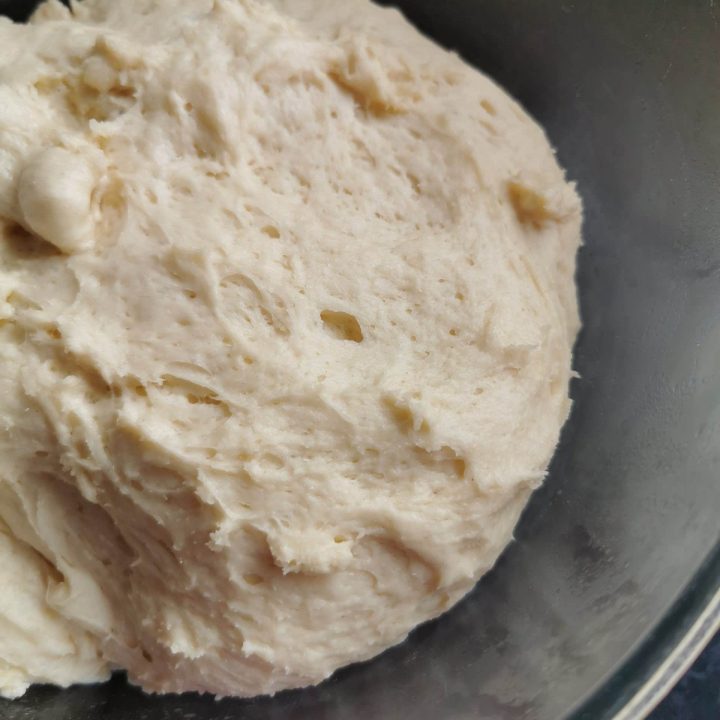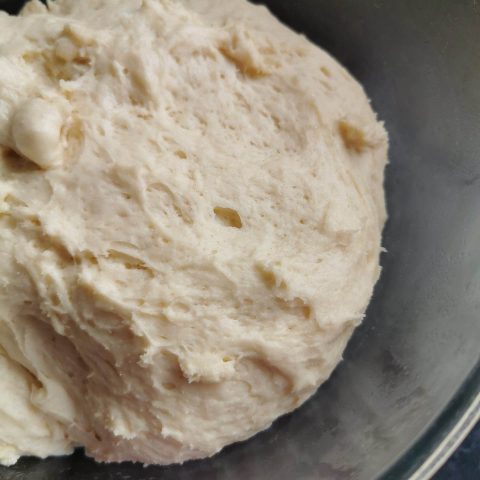 When the dough has doubled in size, roll out the dough into a rough rectangle on a lightly floured work surface.
Brush the dough all over with melted butter and sprinkle over ground mixed spice, light brown sugar and raisins and sultanas.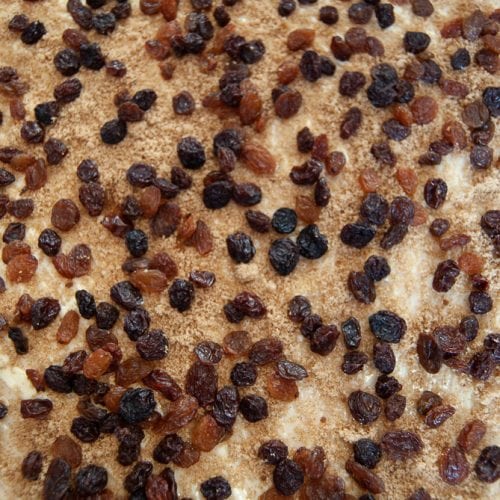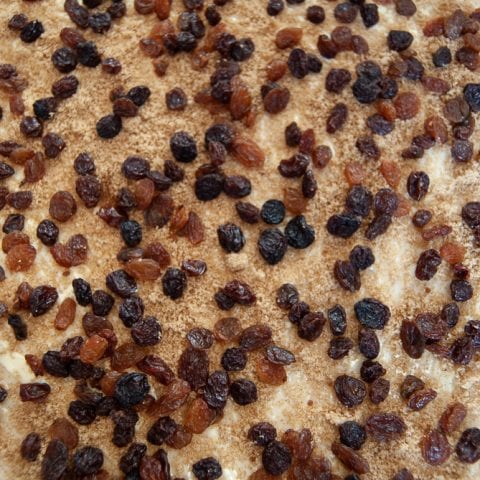 Starting from one of the long ends, roll up the dough as tightly as possible. Cut the dough into 10 equal sized pieces and place each piece in a greased and lined baking tray or roasting tin, leaving about 1/2 inch of space between each one to allow for spreading.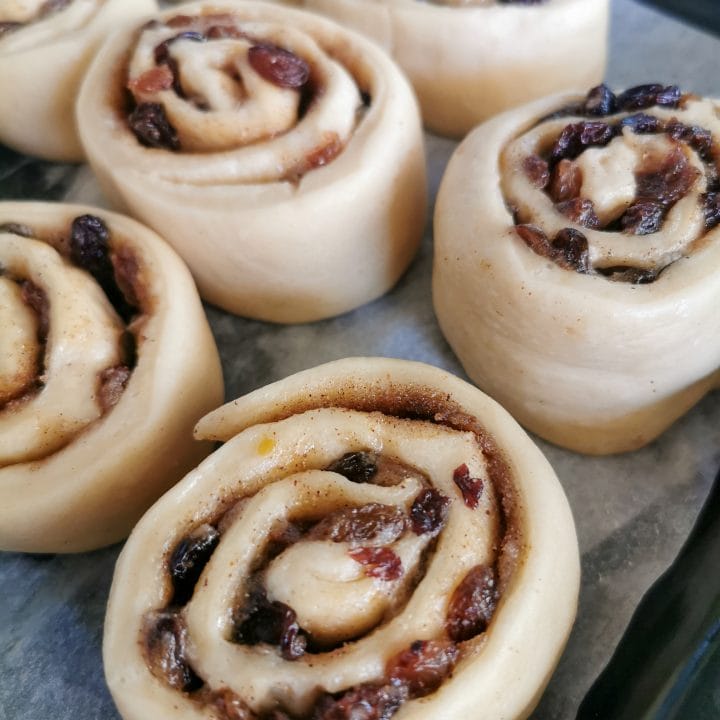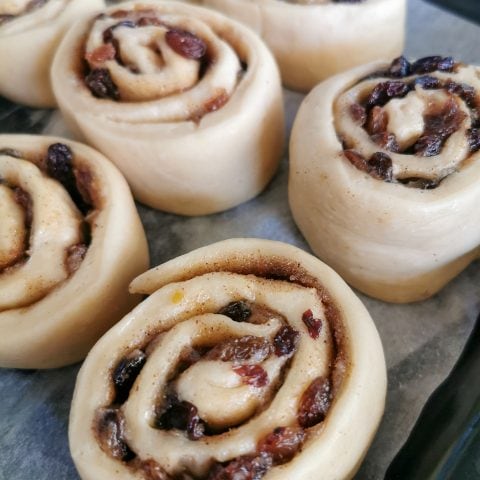 Loosely cover the tin with a warm tea towel for 30-45 minutes or until the buns have risen.
Bake the Chelsea buns for 20-25 minutes or until golden brown.
Brush with warmed apricot jam while they are still warm.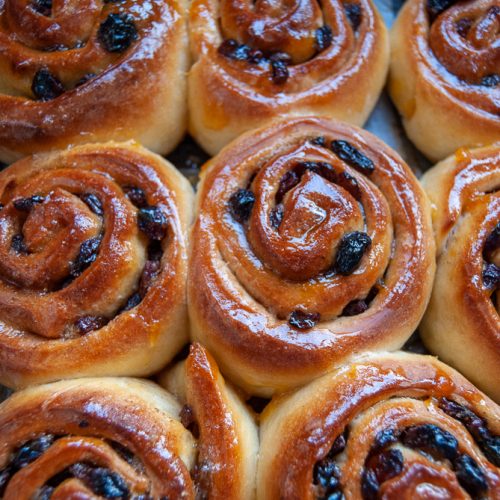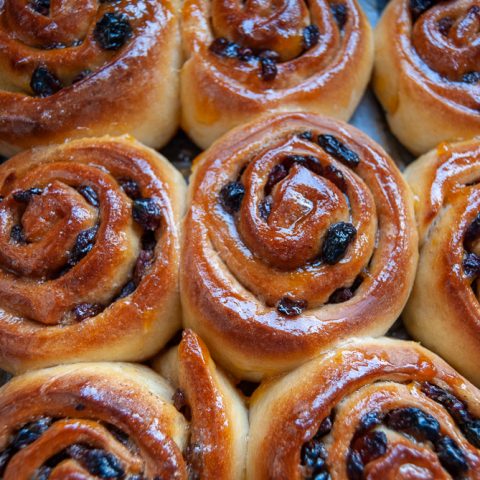 When the chelsea buns have cooled, drizzle with an icing glaze or simply sprinkle with sugar.
They are irresistible…soft, sticky and so sweet!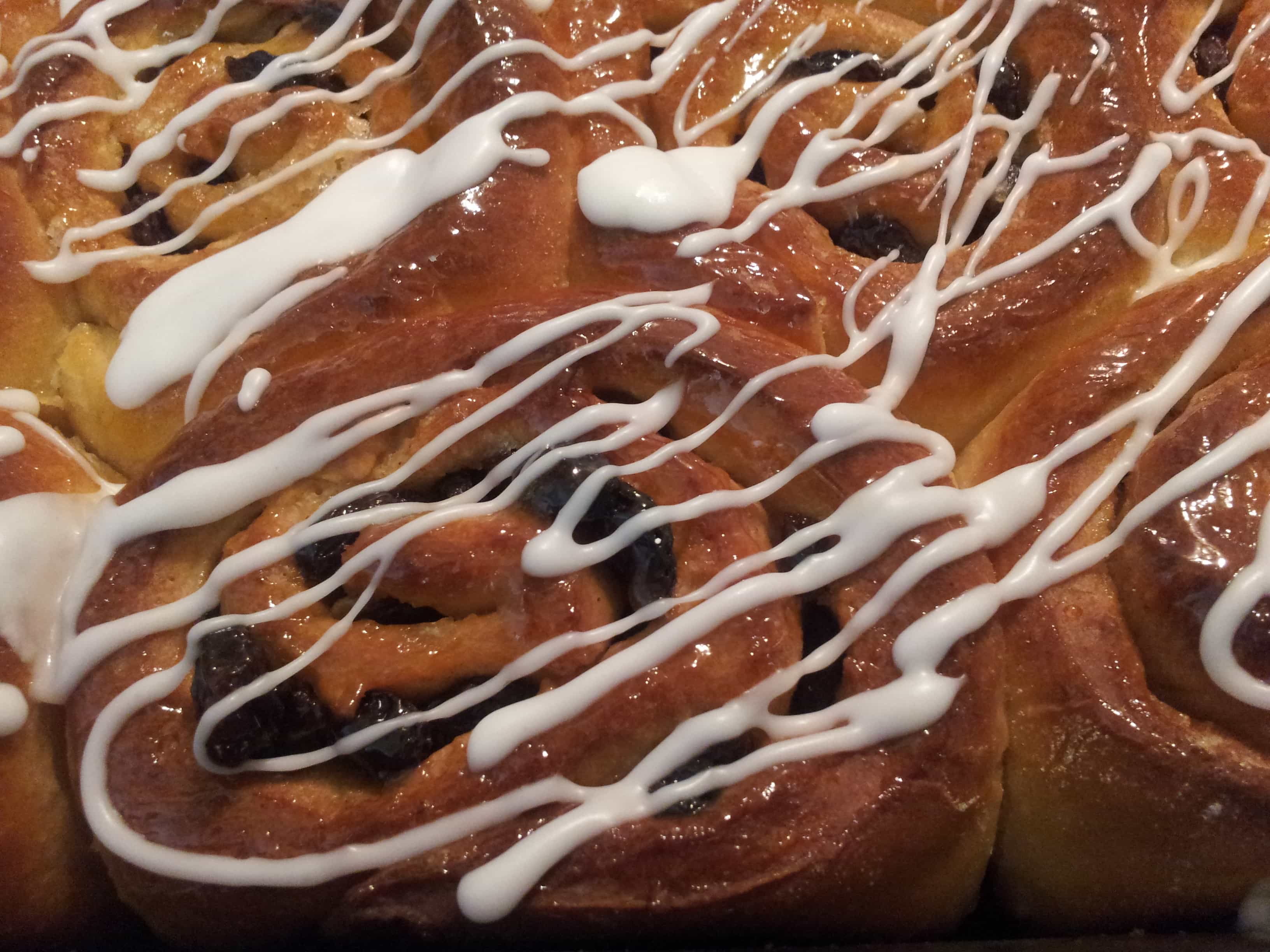 more sweet dough recipes
Orange, cranberry and white chocolate hot cross buns
Chocolate Orange hot cross buns