This banana fudge loaf cake is the easiest banana cake you'll ever make! A beautifully light, brown sugar banana loaf filled with fudge pieces!
Recipe published 18th August, 2014. Updated 25th June, 2019 by Nickki Thompson.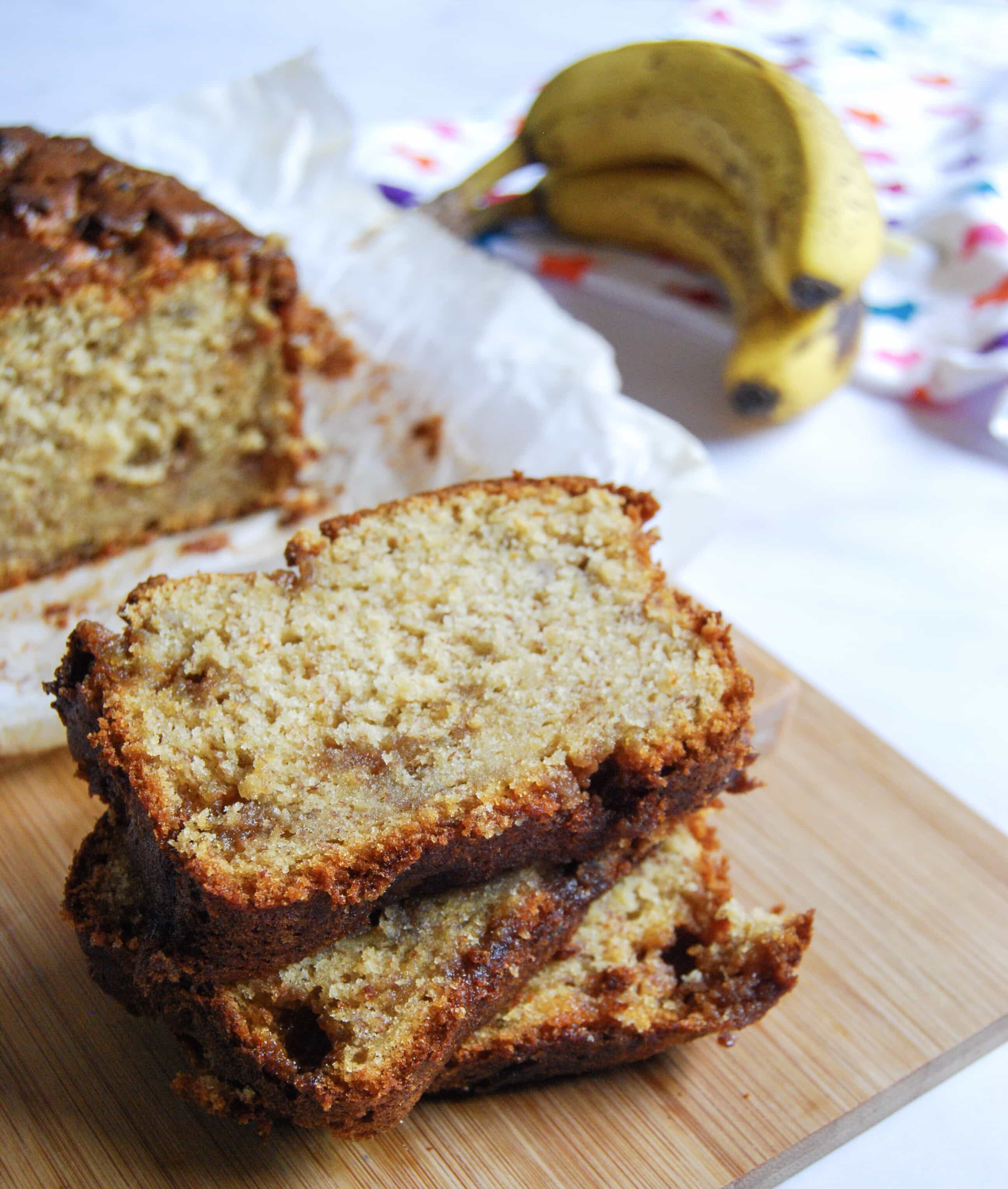 THIS, my friends, is banana loaf taken to a whole new level.
If you ever hear yourself saying "I don't have time to bake!" then I'm here to tell you that this cake takes no longer than 10 minutes to measure the ingredients out, mix them together and place it in the oven.
This banana loaf has been adapted from a recipe by the Queen of baking herself, Mrs Mary Berry.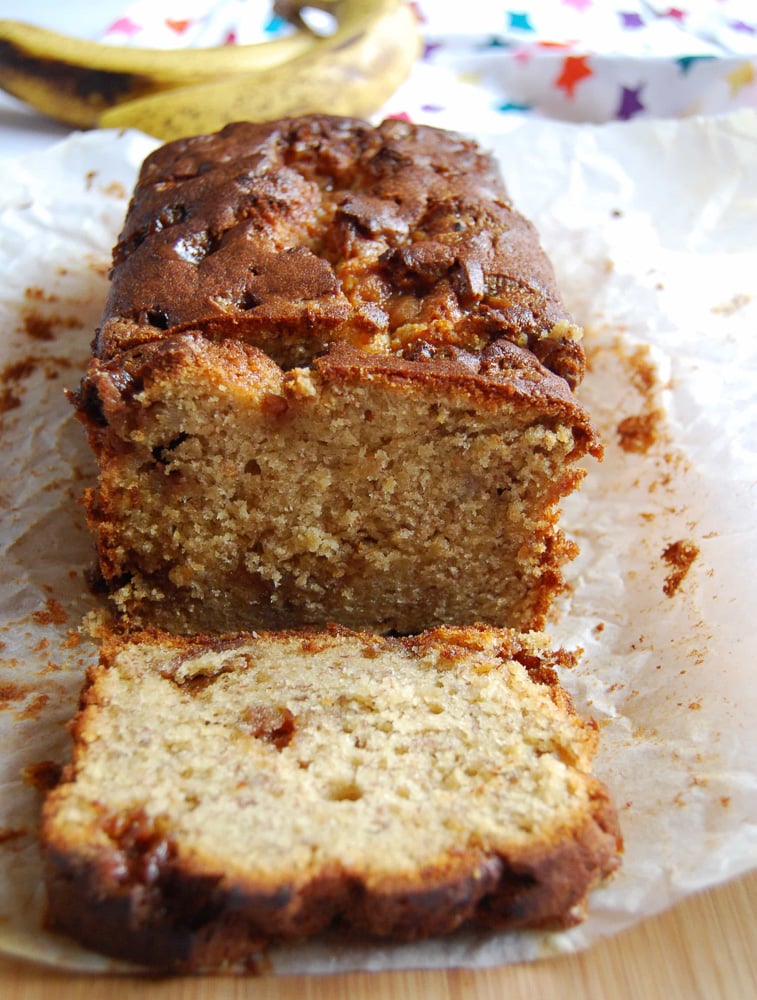 How to make the best banana loaf cake
The key thing here is using very ripe bananas for the best flavour – the blacker the better.
I like to use soft light brown sugar to accentuate all those caramel flavours and it also helps to keep the cake nice and moist.
I like to use proper fudge chunks in this recipe – Thornton's fudge is delicious, but you can use any dairy fudge you like.
How long will this banana loaf last?
It will last well in an airtight tin for up to 3 or 4 days. It does tend to become moister and softer after a day or two.
Can I freeze this banana loaf?
Yes – you can either freeze the whole loaf or cut into individual slices, wrap well in plastic wrap or in a tupperware box and freeze for up to 6 months.
want to see more banana bakes? Check these out…
Peanut butter cup banana bread
Chocolate sour cream banana cake
Nutella chocolate chip banana muffins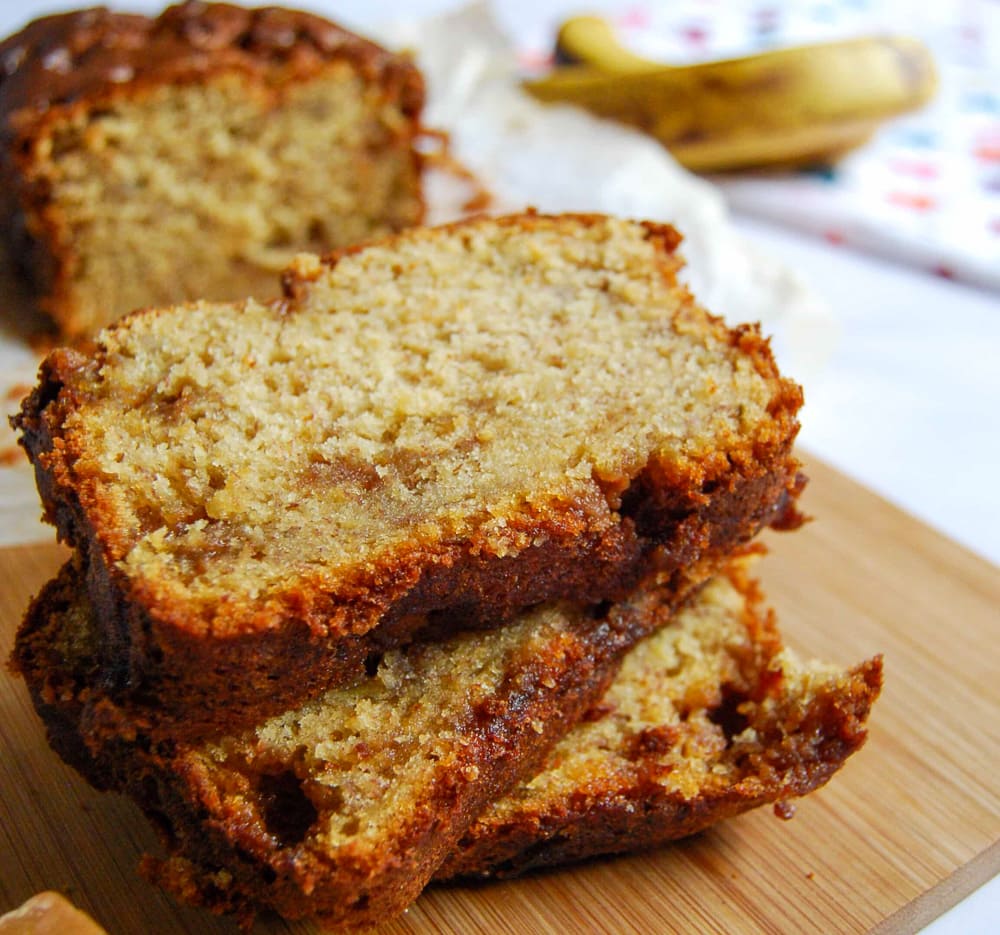 Pin this recipe for later…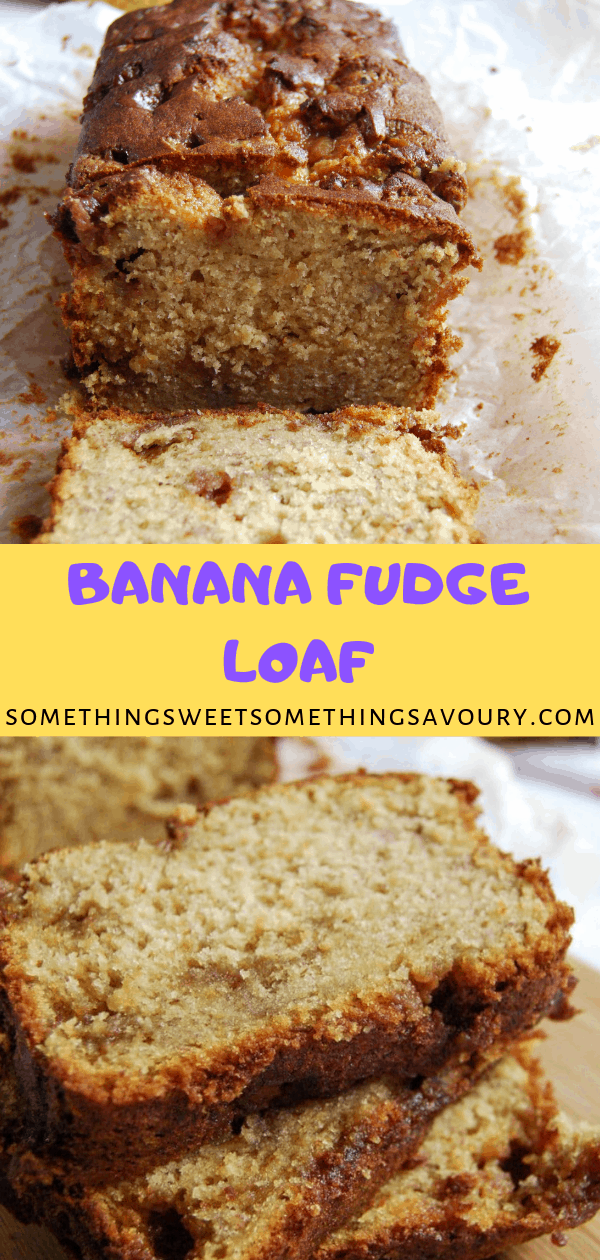 Banana Fudge Loaf
This is the easiest banana loaf you can make - just a quick mix of the ingredients in one bowl and it's ready for the oven.
Ingredients
100

g

soft butter

175

g

soft light brown sugar

2

Large eggs

1

tsp

Vanila Extract

200

g

Self raising flour

1

tsp

baking powder

3

large over ripe bananas (about 300g in peeled weight)

mashed

100

g

fudge chunks, chopped into small pieces, plus 25g extra for sprinking over the top
Instructions
Preheat the oven to 180C. Butter and line a 2lb loaf tin.

Beat all of the ingredients together for two minutes until the batter is smooth and everything is well incorporated.  Pour into the tin, smooth the top and sprinkle over the remaining 25g chopped fudge pieces.

Bake for one hour, or until well risen and a skewer inserted in the middle comes out clean.  Leave to cool on a wire rack.