Mary Berry's Mincemeat Loaf Cake is an perfect easy, one bowl bake – and it's a perfect recipe for using up that half empty jar of mincemeat.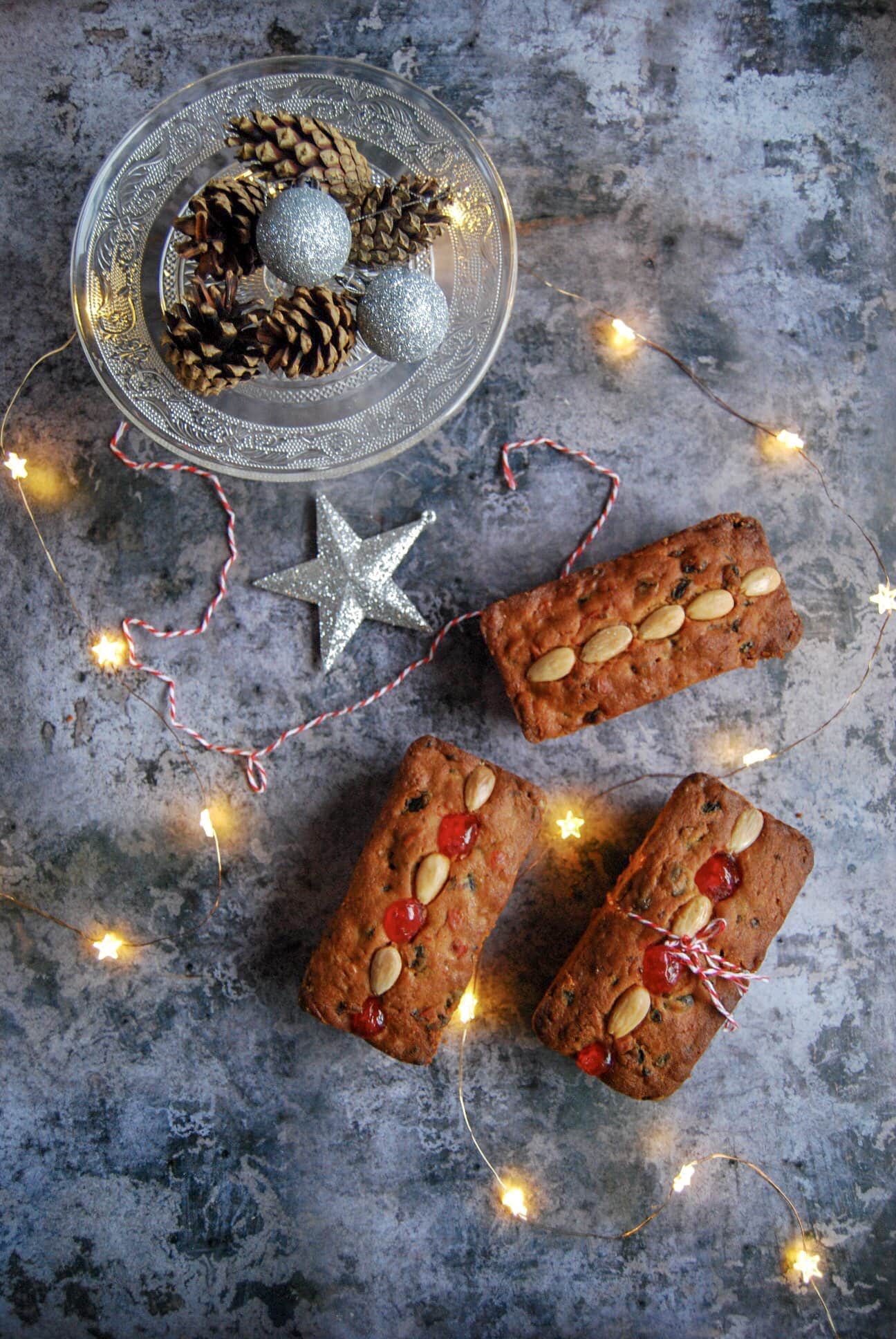 You can't go wrong with a Mary Berry recipe and this one is a real classic.
I make these mincemeat loaf cakes every Christmas to give as gifts and they always go down really well.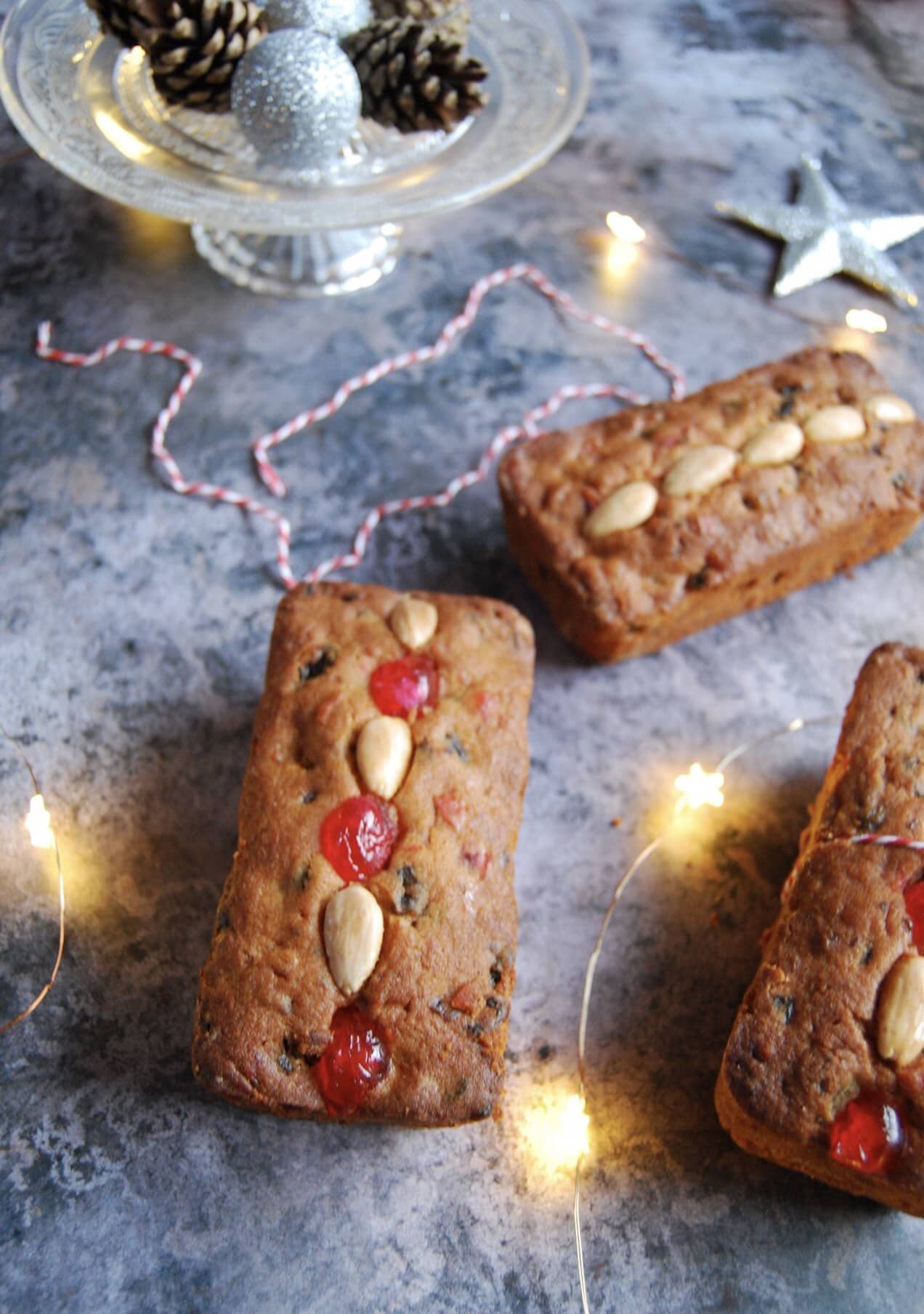 The cakes really couldn't be easier to make – all the ingredients are mixed in one bowl (my favourite kind of recipe!) so it takes mere minutes to put together. Perfect for this time of year when we are all so busy!
Looking for a fruit muffin recipe? Try these easy mincemeat muffins
What is a Mincemeat loaf cake?
The texture of a mincemeat cake is pretty similar to a Scottish Dundee cake – less rich than my Amaretto fruit cake , this is a light, crumbly fruit cake.
One thing I must make clear – there is no actual MEAT in this cake!
Mincemeat is a mixture of dried fruit, alcohol, sugar and spices. It is primarily used for making mince pies at Christmas time. If you like the idea of making homemade mince pies, I highly recommend this gorgeous Viennese whirl mince pie recipe.
Nothing puts me in a festive mood more than a freshly baked tray of hot mince pies. Believe me, the Christmas spiced aroma that fills your kitchen while they are baking is so worth the effort.
A slightly less fiddly option is these mincemeat shortbread bars – so delicious and definitely worth doing when you need a quick, easy bake.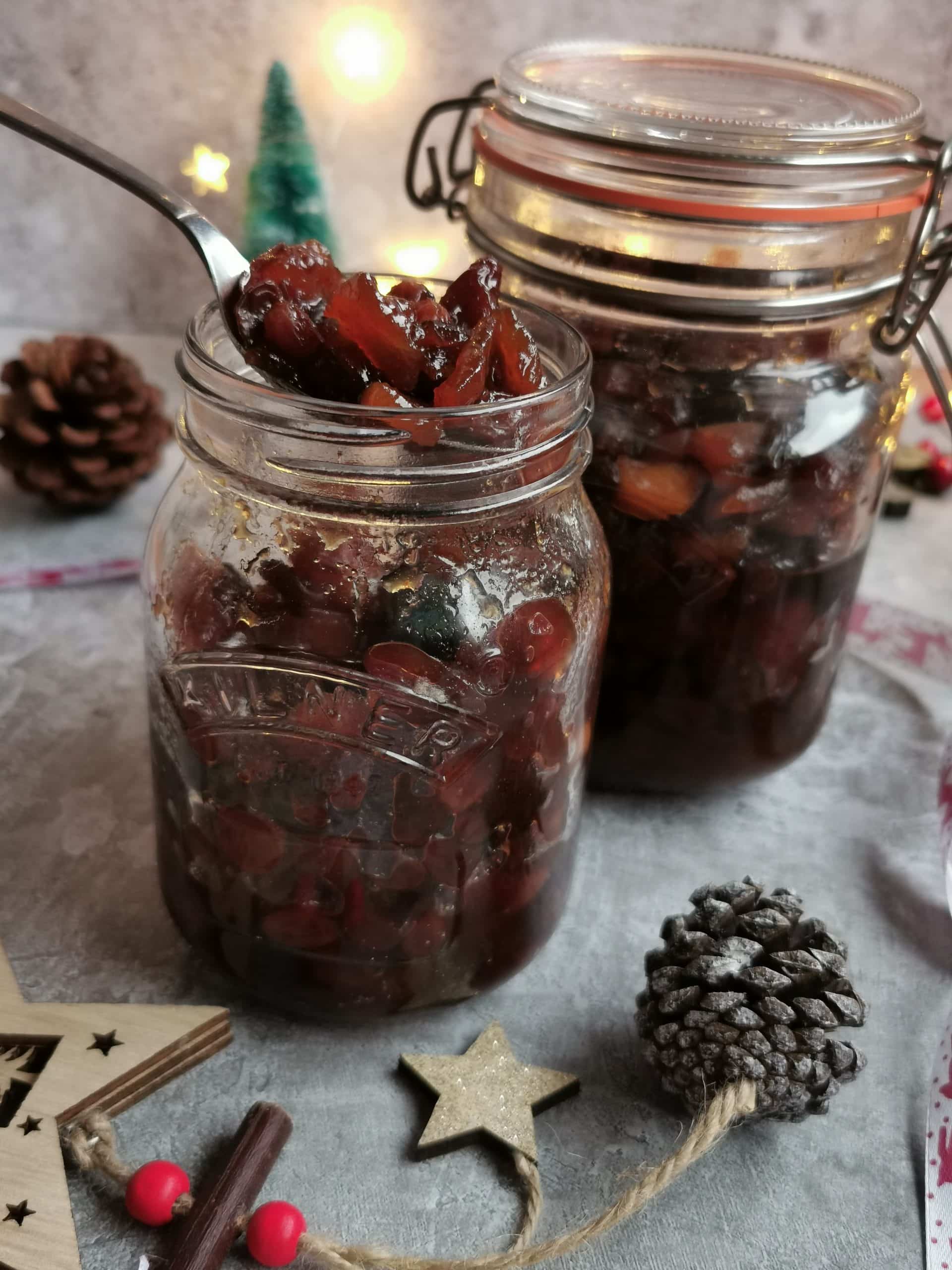 is there actual meat in mincemeat?
No – certainly not in this recipe! Real meat was actually used in mincemeat many, many years ago, but it's certainly not something you see in Britain these days! Mince pies are very much considered a festive sweet treat.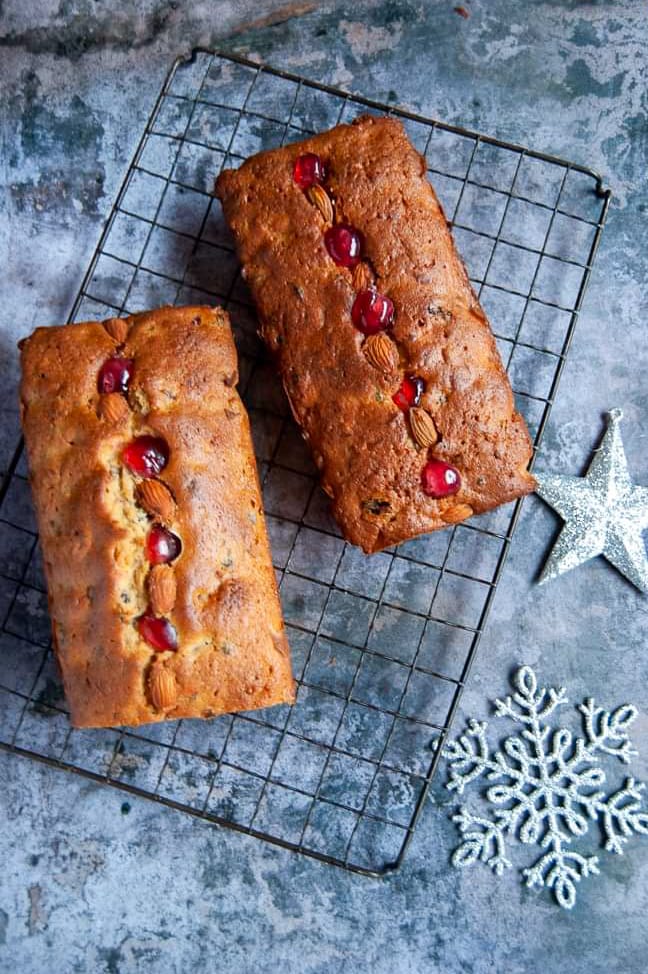 The only thing I do differently from Mary's original recipe is replace 100g of currants with glacé cherries.
I have a bit of a weakness for them – I can't resist their retro charm and they look suitably festive. If you aren't a fan of cherries, you can swap them for currants or sultanas.
Can you make a large loaf cake with this recipe?
You can make a large 2lb (900g) loaf cake using this recipe, but to be honest I wouldn't recommend it. I've tried it and because it needs a much longer baking time, the cake turned out quite dry.
You'll get a better result making two 1lb (450g) loaf cakes. 
 Alternatively you can make mini loaves just as I've done here – they make great Christmas gifts! 
I used the Wilton recipe right 4 hole mini loaf pan for the photo below. 
ingredients you'll need to make this mincemeat loaf cake
(Scroll to the bottom of the post to find printable recipe Card)
Butter
You can use proper block butter or a baking margarine such as Stork – just make sure it's soft. If the butter is fridge cold, it won't incorporate with the rest of the ingredients.
Soft Light Brown Sugar
You could use caster (super fine) sugar instead, but I love the flavour of light brown sugar in fruit cakes.
Eggs
Make sure your eggs are at room temperature before you start baking.
Self Raising Flour
self raising flour gives the cake a light texture. There is no need to use any extra rising agents.
Mincemeat
You can use homemade or shop bought mincemeat here – I almost always use homemade mincemeat 
Milk
I've found that adding a little liquid to the recipe makes the cakes a little less crumbly. If you've made this recipe before and love it the way it is, please don't feel you need to change it! But if like me, you've found these cakes turn out quite crumbly (but delicious), then I recommend giving it a try.
Sultanas/raisins and Glace Cherries
For the best fruit cake, make sure the sultanas or raisins are plump and juicy.
If your dried fruit seems a little dry, you can soak it in alcohol or orange juice for about an hour or so before adding to the cake.
Whole Almonds and Glace Cherries for the topping
This is entirely optional, but it looks so festive and pretty.

Commonly asked questions and troubleshooting
How to tell if the cakes are fully baked
When the cakes are ready, the cakes will be shrinking from the sides of the tin and a skewer inserted in the middle of the cake will emerge clean.
They will also spring back when lightly pressed.
WHY did My cakes sink in the Middle?
Overbeating the mixture can result in creating too much air in the batter, causing the cakes to sink in the middle.
It could also mean your oven is running a little too hot. An oven thermometer is a very useful tool to have if you bake a lot.
Removing the cakes from the oven before they are fully baked through can also cause them to sink.
Pin Mary Berry's mincemeat loaf cake recipe for later…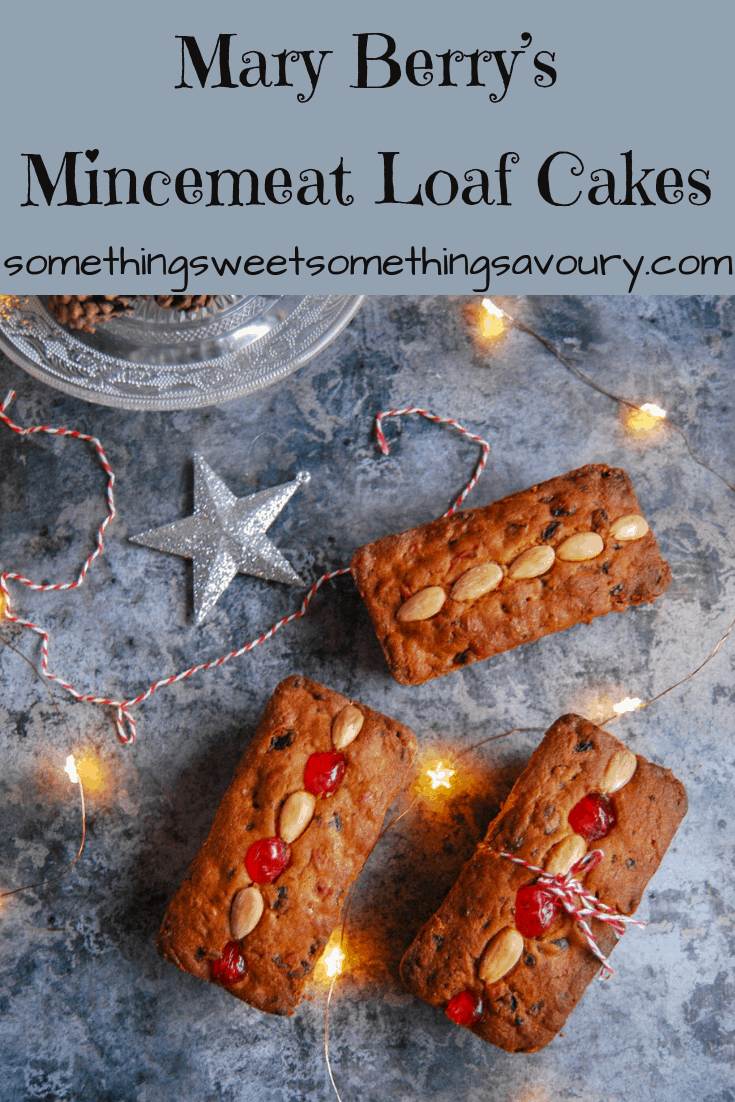 Did you make this recipe?
Let me know what you thought of the recipe by leaving a comment – and please help this food blogger out and rate the recipe by clicking on the stars in the recipe card below!
More Christmas recipes to try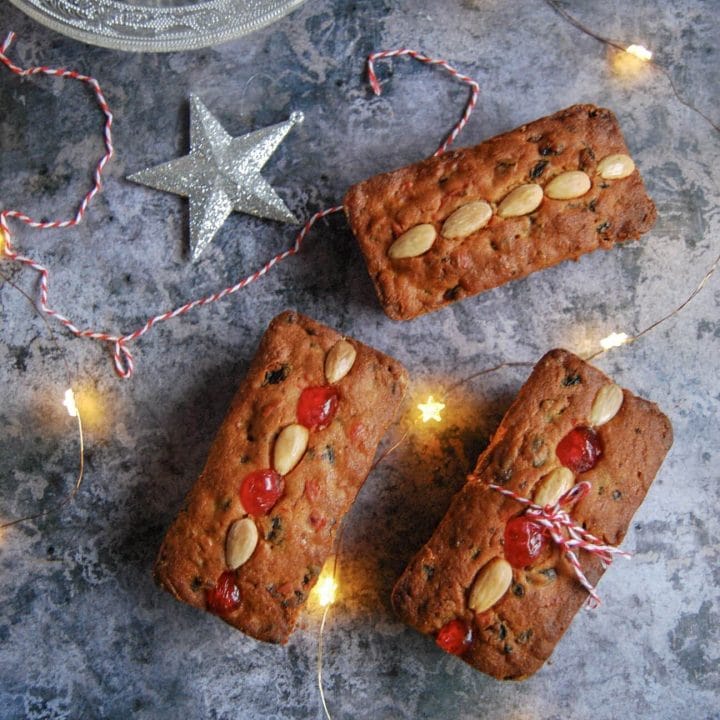 Mary Berry's Mincemeat Loaf Cakes
Yield:
Makes 2 450 (1lb) Loaf cakes or 4 Mini
Total Time:
1 hour
10 minutes
This classic mincemeat loaf cake recipe from Mary Berry is a very useful recipe for using up leftover mincemeat and makes two loaves - one for yourself and one for a friend! A classic, light fruit cake that's perfect with a cup of tea or a glass of mulled wine.
Ingredients
150 g soft butter
225 g mincemeat
150 g soft light brown sugar
225 g self raising flour
2 medium eggs
100 g Glace cherries
100 g sultanas
2 tablespoons milk (optional, makes a less crumbly cake)
50 g blanched almonds or halved glace cherries, for decoration
Instructions
Preheat oven to 180C/160Fan/350F.
Grease and line 2 1lb (450g) loaf tins.
Simply mix all the ingredients except for the blanched almonds together until they are well incorporated.
Spoon the mixture into your loaf tins. Stud with the blanched almonds/halved cherries.
Bake for 1 hour if using 1lb loaf tins or 35-40 minutes for mini loaf tins or until the cakes are shrinking from the sides, risen and golden and a skewer inserted in the middle comes out clean.
Notes
You can "feed" this cake with brandy or rum if desired - once the cakes are cool, poke little holes in the top of them with a skewer and drizzle over your alcohol of choice!
This recipes makes 2 1lb (450g) loaf cakes or 4 mini loaves. I used Wilton recipe right non stick mini loaf pan.
The cakes will keep well for up to 7 days in an airtight tin. Wrap in a layer of baking paper before storing.
Nutrition Information:
Yield:

12
Serving Size:

1
Amount Per Serving:
Calories:

271
Total Fat:

13g
Saturated Fat:

7g
Trans Fat:

0g
Unsaturated Fat:

5g
Cholesterol:

54mg
Sodium:

341mg
Carbohydrates:

35g
Fiber:

1g
Sugar:

19g
Protein:

4g
Calories and nutritional information are provided by a third party application and should be viewed as indicative figures only.