These mincemeat shortbread bars make a lovely easy alternative to traditional mince pies. Crumbly, buttery almond shortbread bars with a fruity mincemeat filling topped with crunchy flaked almonds.
Once you've tried them they will be a regular festive bake! Delicious served with tea, coffee or mulled wine on a cold evening. They would also make a lovely homemade Christmas present.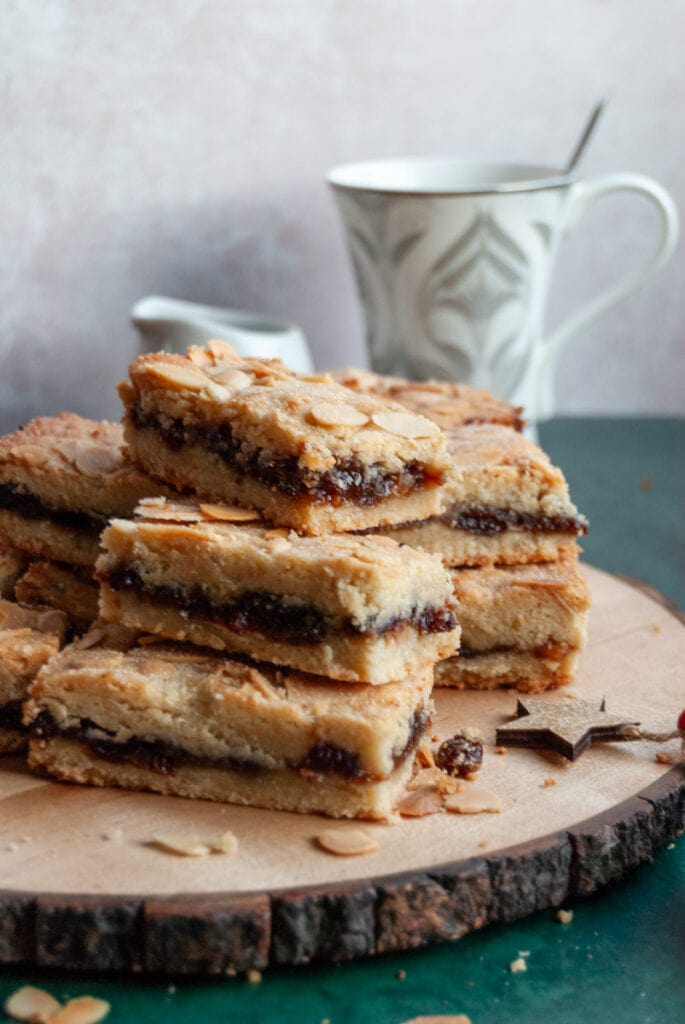 Last Christmas I made a lot of new recipes but I ran out of time to share them all. These mincemeat shortbread bars were one of my favourites! I knew I had to make them again and share the recipe with you so you could enjoy them over the festive season. They are wonderful.
Perfect with a cup of tea, these old fashioned mincemeat bars are delicious – almond shortbread is the perfect pairing with fruity, boozy mincemeat.
As much as I adore my Viennese whirl mince pies, I love this mincemeat shortbread just as much if not even more. There are ground almonds in the shortbread and flaked almonds sprinkled on top.
If you like both mincemeat and shortbread, then I think it's a pretty safe bet you will be a big fan of this recipe too.
If you have lots of mincemeat to use up, I also have recipes for mincemeat loaf cakes, mincemeat muffins and an easy and comforting mincemeat and apple crumble – it's a wonderful cosy Winter dessert.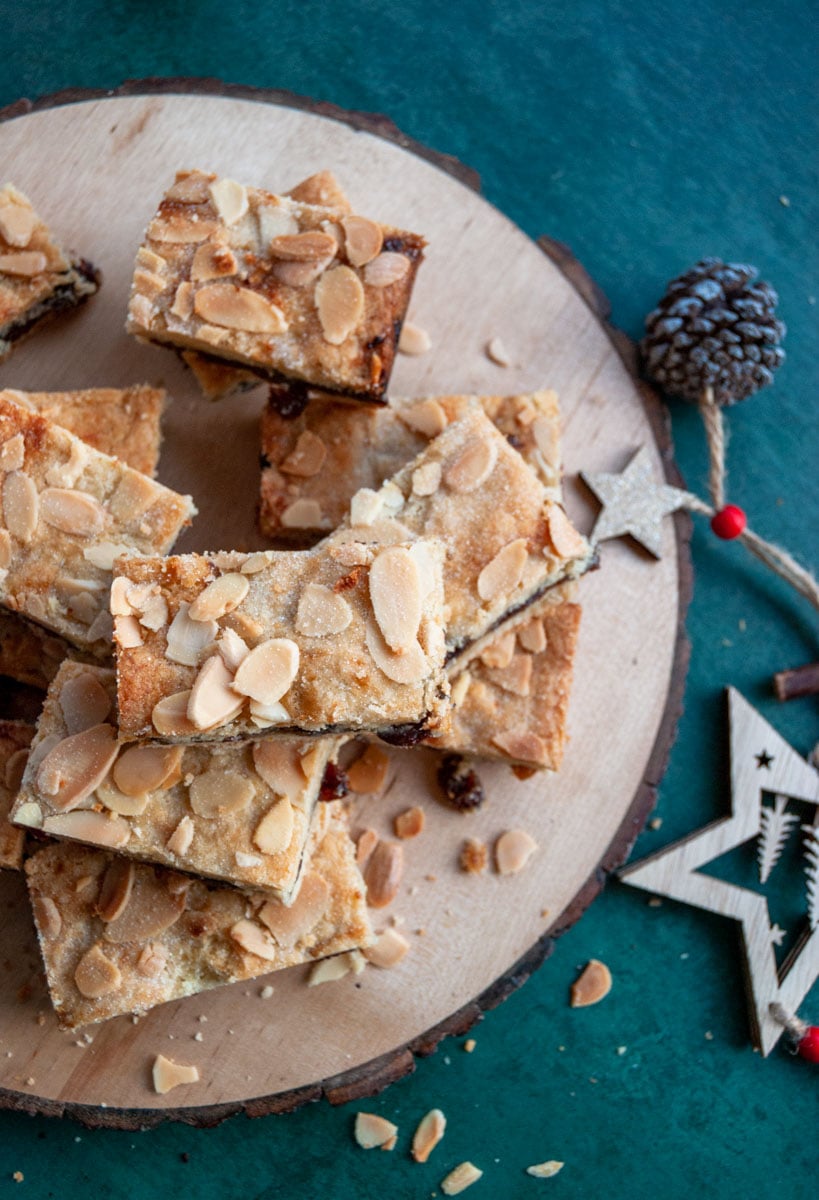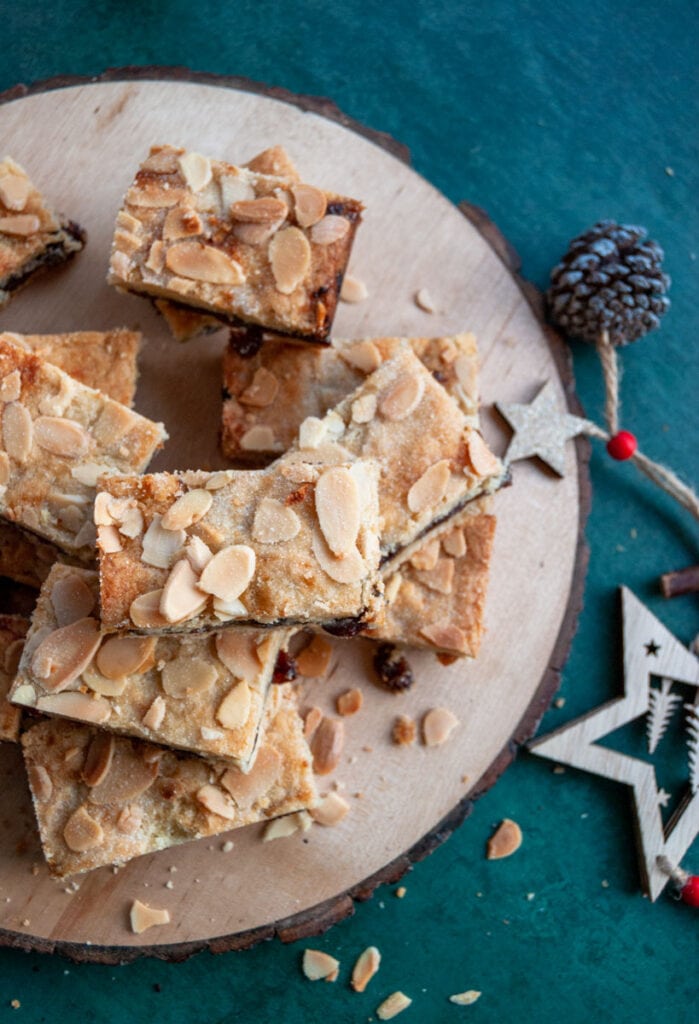 why you'll love this recipe
Love mince pies but find them a bit too time consuming to make? These shortbread bars will give you all the flavour of mince pies but are much easier and quicker to make – even more so if you use a food processor to make the shortbread.
It uses simple storecupboard ingredients – no fancy stuff required.
They keep for a good few days after baking – the perfect treat to offer surprise visitors with a cup of tea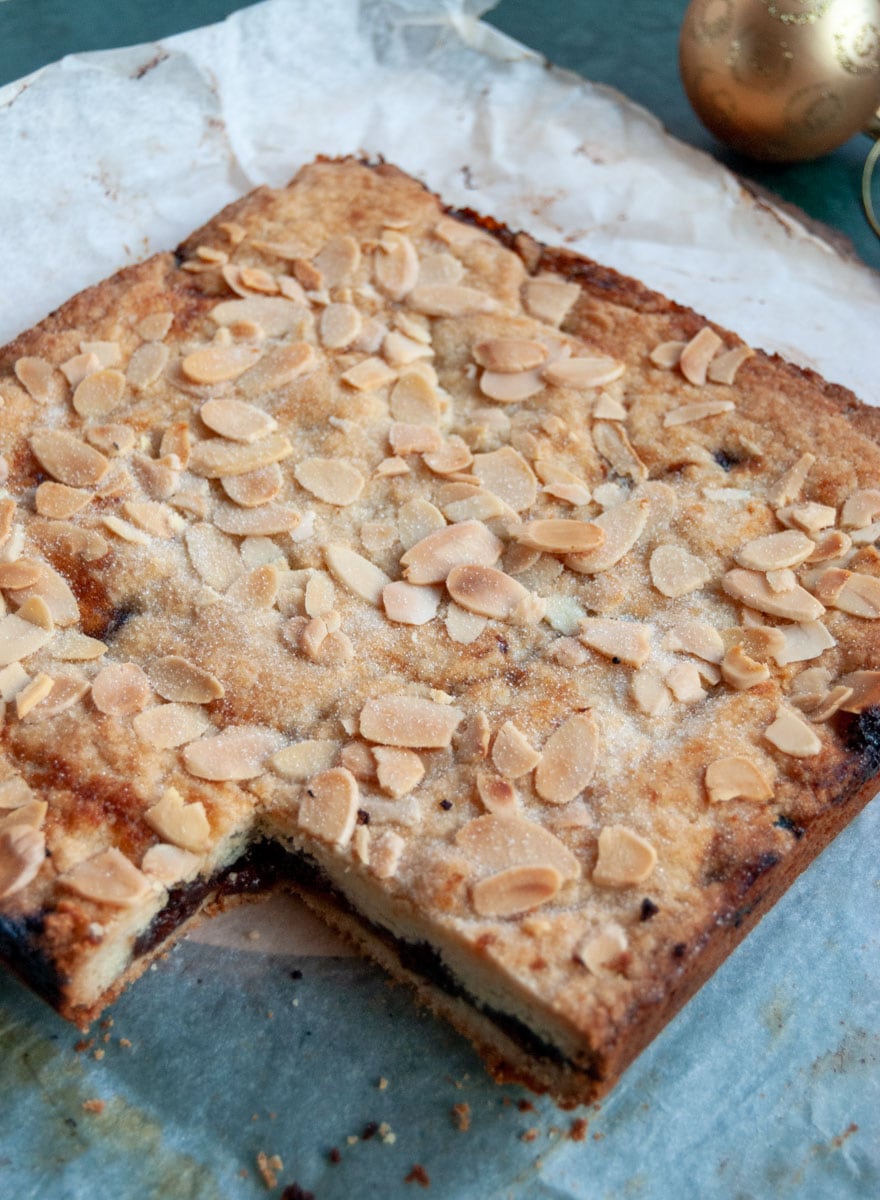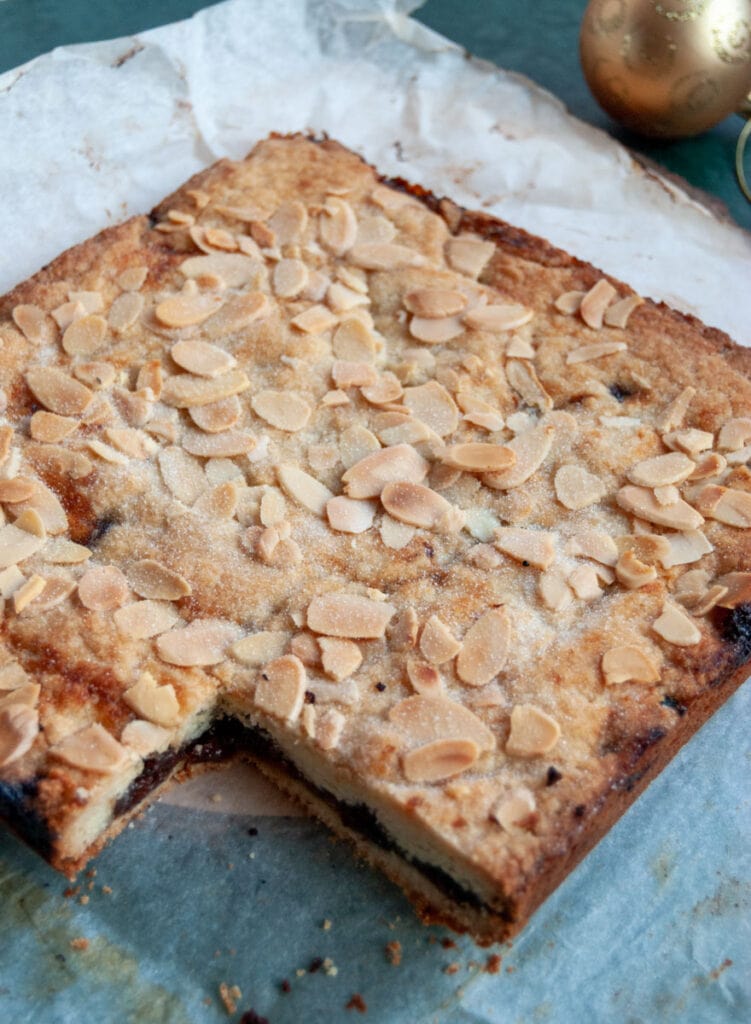 recipe notes
(scroll to the bottom of the post to find printable recipe card with ingredients and detailed instructions)
the shortbread
Please, please please don't even think of using baking margarine or spread when making shortbread. For the very best flavour and texture, you need proper butter. My preference is salted butter. Unsalted is ok to use, but I would add a little more salt to the recipe – about 1/2 teaspoon would be enough.
I make the almond shortbread in the food processor simply because it's quick and easy – but you could make it by hand.
Make sure your butter is nice and soft – if it's fridge cold it will never blend with the flour and almonds.
the mincemeat filling
You can use either homemade mincemeat or a ready made jar for this recipe – I must admit I didn't make my own mincemeat this year, so it was the latter for me. Luckily you can buy excellent mincemeat these days.
You can pep up shop bought mincemeat by adding a little grated apple or a slug of brandy (or your favourite tipple). I added a few dried cranberries – I love their tart sweetness.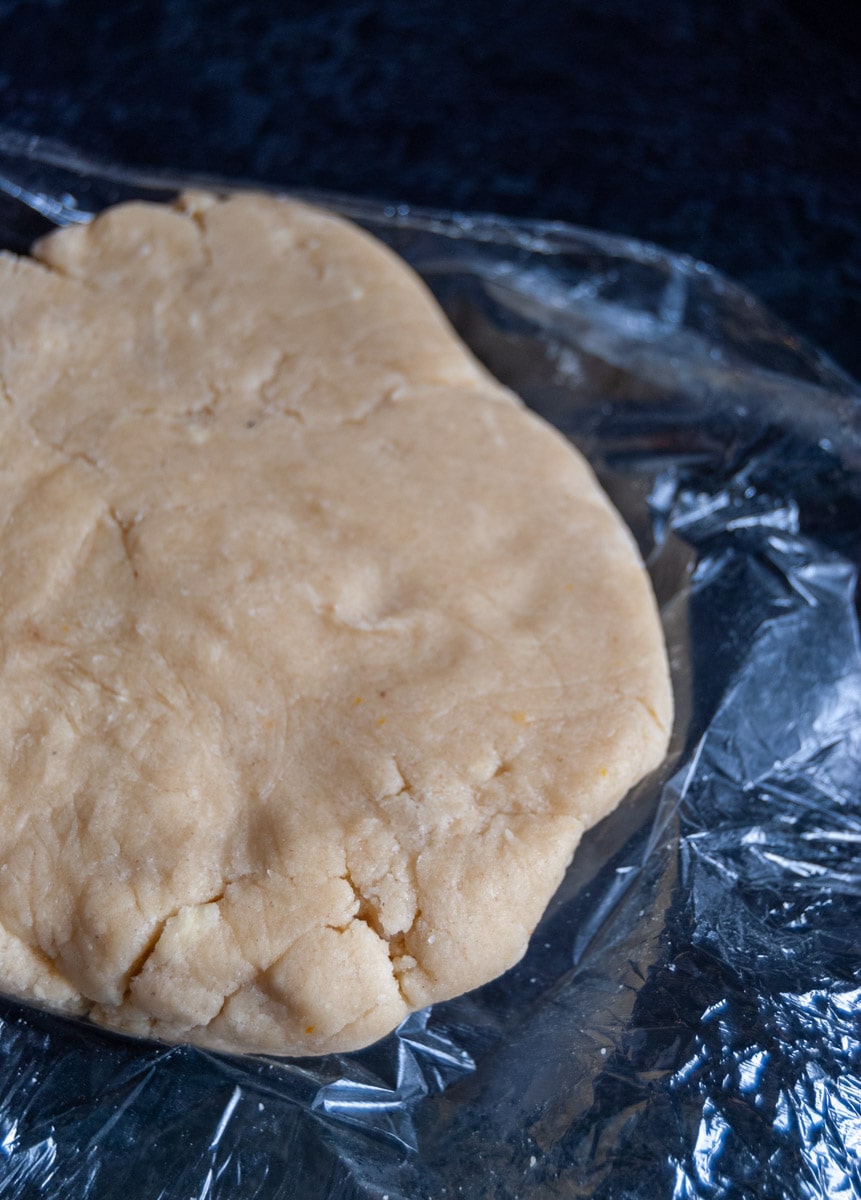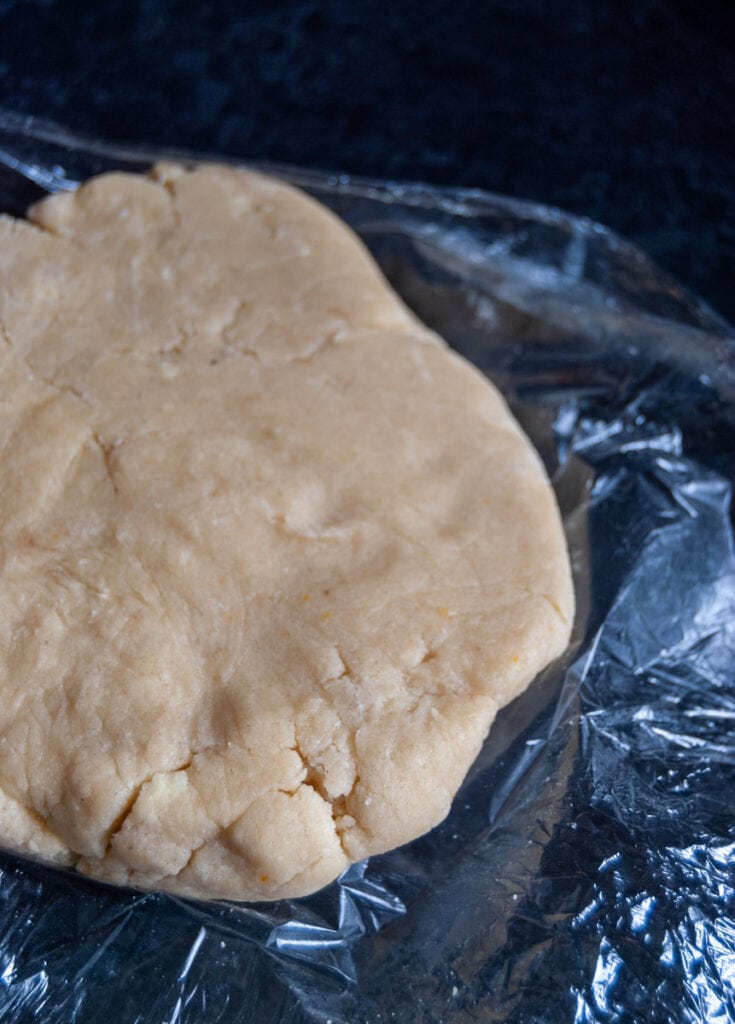 the toppping
I like to sprinkle the shortbread with a little caster sugar and flaked almonds before baking. It adds extra sweetness and a lovely nutty crunch.
storage instructions
This mincemeat shortbead will keep for up to five days in an airtight tin. The mincemeat filling means the shortbread becomes a little softer after a couple of days, but by no means does this affect the quality. It's still delicious.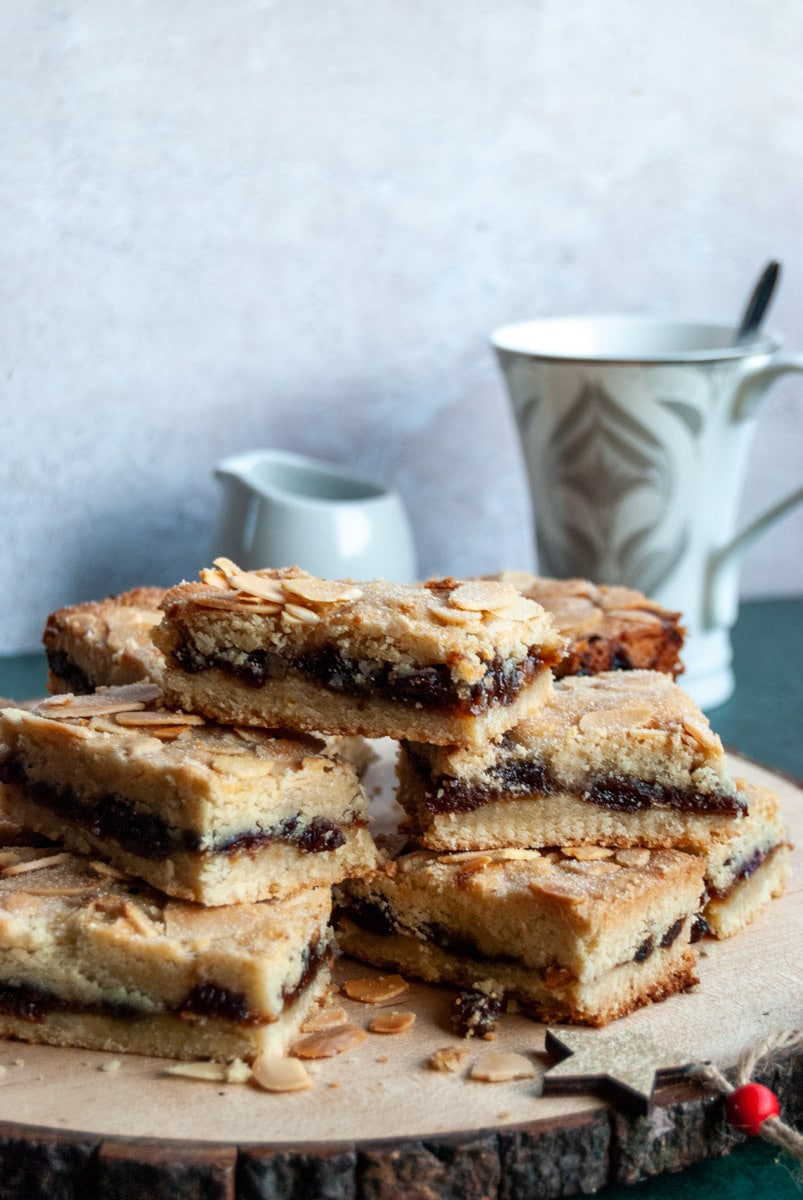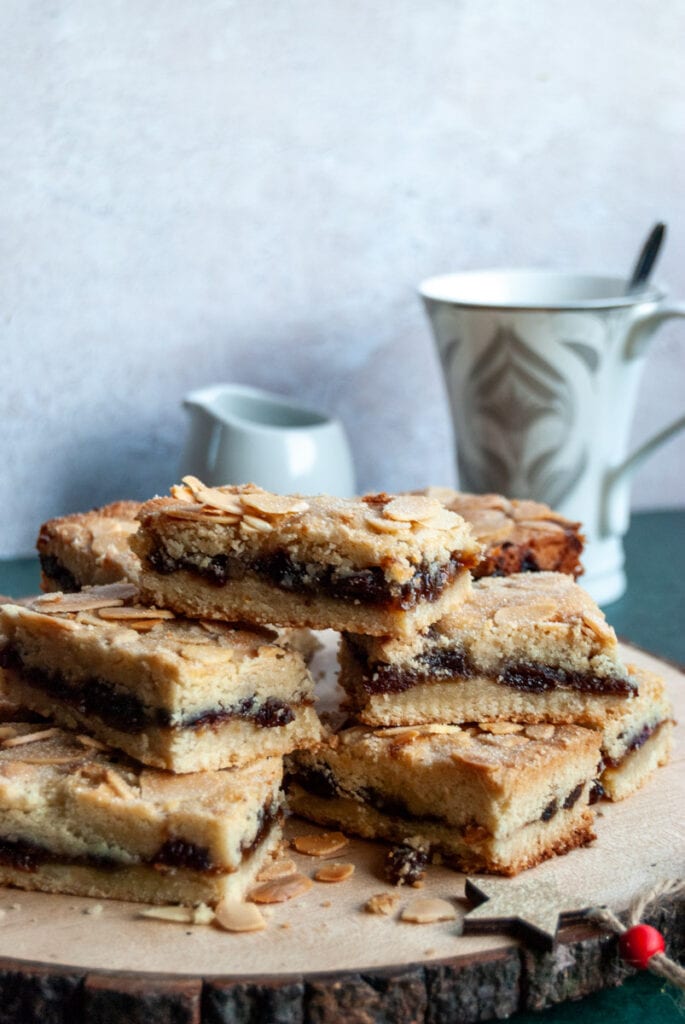 more festive bakes to try
For lots more festive recipes and inspiration, check out my Christmas archives!
did you make this reciPe?
Mincemeat Shortbread Bars
These mincemeat shortbread bars make a lovely change from the traditional mince pies and are much quicker to make. Buttery almond shortbread bars with a festive, fruity mincemeat filling. Gorgeous!
Ingredients
250g softened salted butter
125g caster sugar
250g plain (all purpose) flour
1/4 teaspoon fine salt
125g ground almonds
finely grated zest of one orange (optional)
350g homemade or shop bought mincemeat
25g dried cranberries (optional)
1 tablespoon caster sugar
50g flaked almonds
Instructions
Preheat the oven to 160C/140Fan/gas mark 3. Grease and line a 20x20cm square baking tin.
In a food processor whizz together the butter, caster sugar, plain flour, salt, ground almonds and orange zest, if using until the mixture comes together to make a dough. Divide the dough in half. Wrap one half in cling film and place in the fridge.
Press the other half of the dough into the lined tin, smoothing it out with the back of a spoon or your hands. Try and get it as even as you can.
Top the dough with the mincemeat and scatter over the dried cranberries if using. Get the second piece of dough out of the fridge. You can do this two ways - either roll the dough out on two pieces of baking parchment and lay on top of the mincemeat, or take pieces of the dough and lay them on top, trying to make sure the mincemeat is pretty much completely covered. This "patchwork" style (as I like to call it) isn't as neat but it works well for me. Doing this does mean that the mincemeat can ooze out a little over the top, but I quite like it.
Sprinkle the top of the shortbread with the 1 tablespoon caster sugar and the flaked almonds. Bake in the oven for 45-50 minutes, or until the top is light golden. Start checking the shortbread after 30 minutes - if it looks like the top is beginning to burn or the almonds are becoming too brown, cover the top with a piece of tin foil.
Remove the shortbread from the oven and allow to cool completely in the tin before cutting into slices.
Notes
This mincemeat shortbread is lovely just as it is, with a cup of tea or served as an easy pudding with ice cream or clotted cream.
The shortbread will keep in an airtight tin for up to five days.
This recipe has been loosely adapted from a recipe by Rachel Allen from the book "Rachel's favourite food for friends"
Nutrition Information:
Yield:

16
Serving Size:

1
Amount Per Serving:
Calories:

220
Total Fat:

18g
Saturated Fat:

8g
Trans Fat:

1g
Unsaturated Fat:

9g
Cholesterol:

34mg
Sodium:

188mg
Carbohydrates:

13g
Fiber:

1g
Sugar:

11g
Protein:

3g
Calories and nutritional information are provided by a third party application and should be viewed as indicative figures only.