Nigella's Clementine cake is the perfect cake to make when you have extra oranges to use up! A hefty amount of ground almonds and cooked whole oranges are the main ingredients in this cake, giving the most incredible texture and flavour.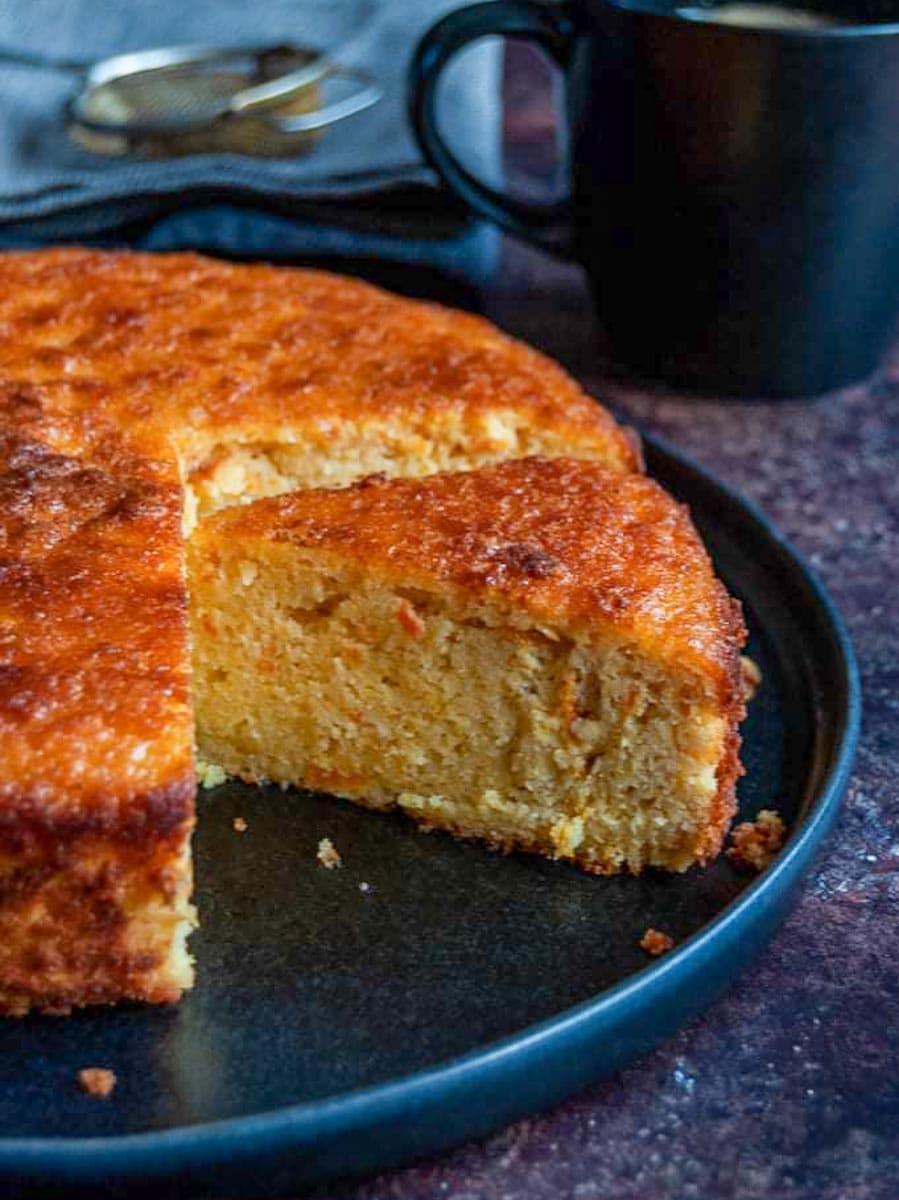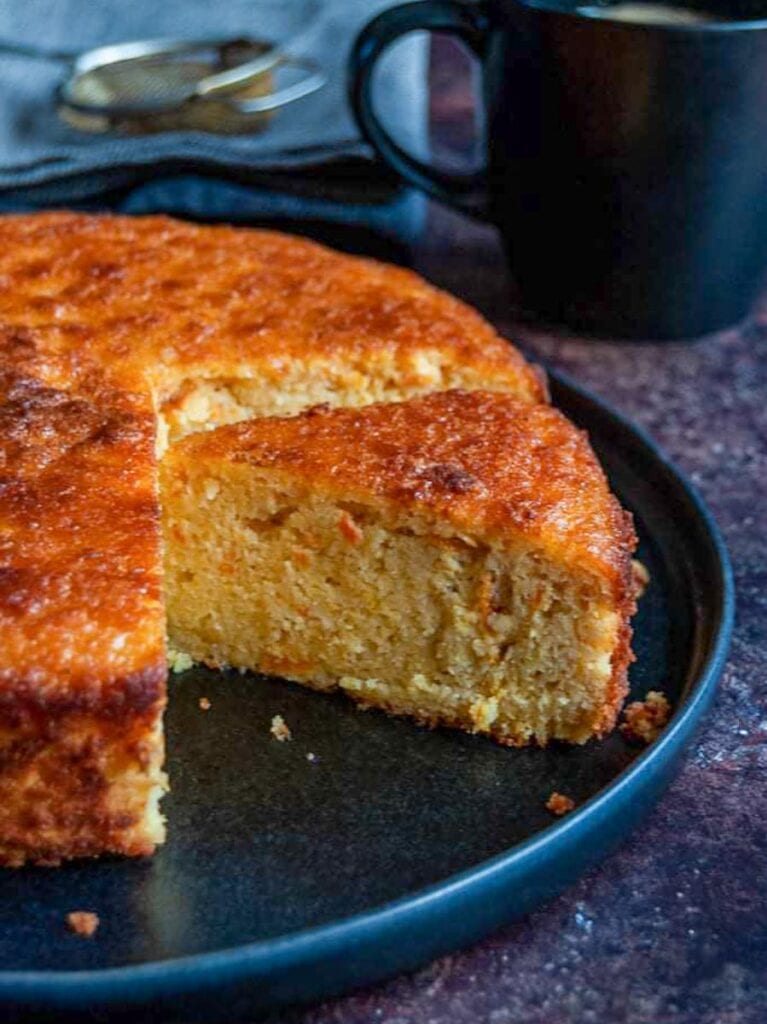 I've been making Nigella's clementine cake for so many years. It's become a classic Nigella recipe – if you bake a lot, or if you're a complete cookbook addict like myself, then chances are pretty high you'll know this recipe.
Clementines are one of my favourite Winter fruits. I always buy a big crate of them just before Christmas for snacking on, adding to fruit salads or zesting into cake mixes.
If I'm totally honest, I usually buy extra so I know I'll have enough to make this lovely cake. It's always the first thing I bake after New Year. It makes a nice refreshing change after all the rich, heavy food from Christmas time.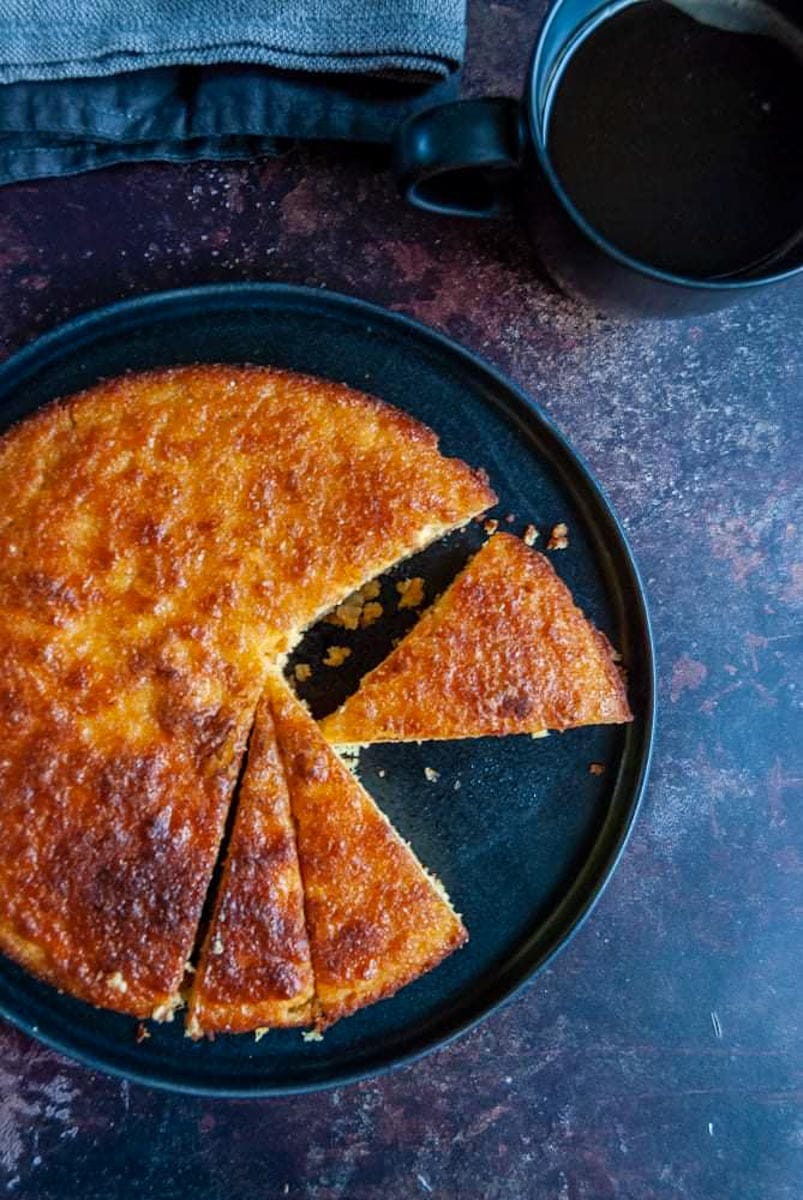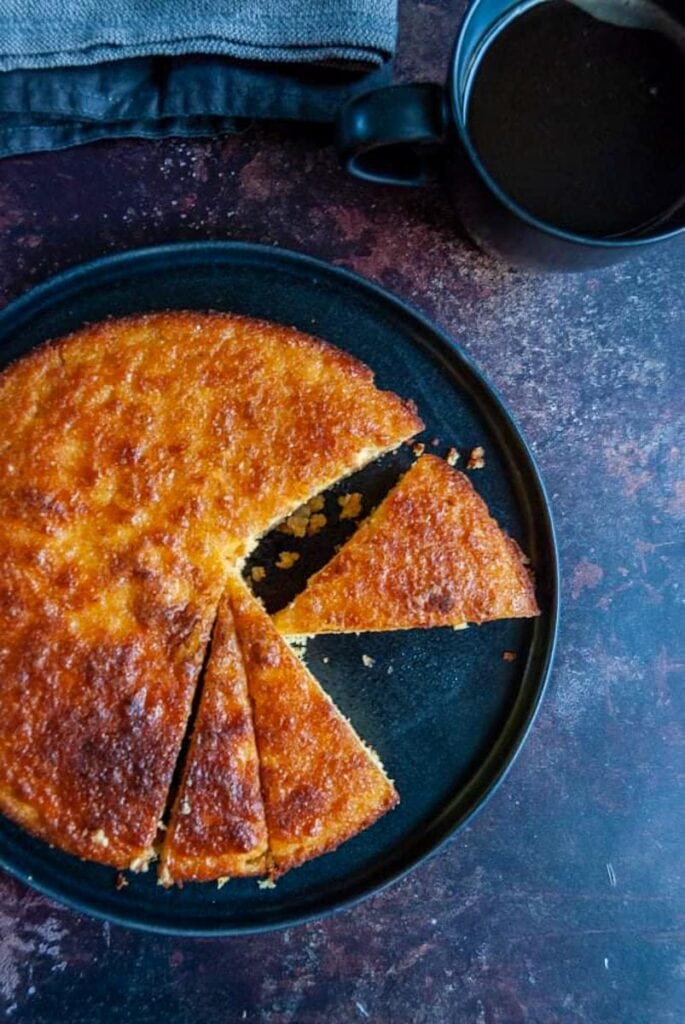 It's really the ideal cake to bake in early January – it isn't too taxing to make or demanding of your time (don't we all feel a bit lazy in January?) – although please bear in mind you need to boil the oranges for two hours before you make the cake.
This is hardly difficult though, and in the past I've actually cooked them the day before I want to make the cake.
step by step instructions
(scroll to the bottom of the post to find printable recipe card with ingredient amounts and instructions)
Place the oranges in a pan of cold water. Bring to the boil, partially cover the pan with a lid, turn the heat down and cook the oranges for about 2 hours. The oranges will be very soft.
Discard the cooking liquid. Once the oranges are cool enough to handle, cut them in half and remove the pips.
Place the halved oranges in a food processor and blitz to a rough puree. If you don't have or don't want to use a processor, the oranges can also be mashed up with a fork.
Add ground almonds, caster sugar, eggs and baking powder and blend until you have a smooth batter.
Tip the orange scented batter into a greased and lined 21cm round cake tin. Bake at 180C/160Fan for 40-50 minutes or until a skewer inserted in the middle of the cake emerges clean. Allow the cake to cool completely in the tin.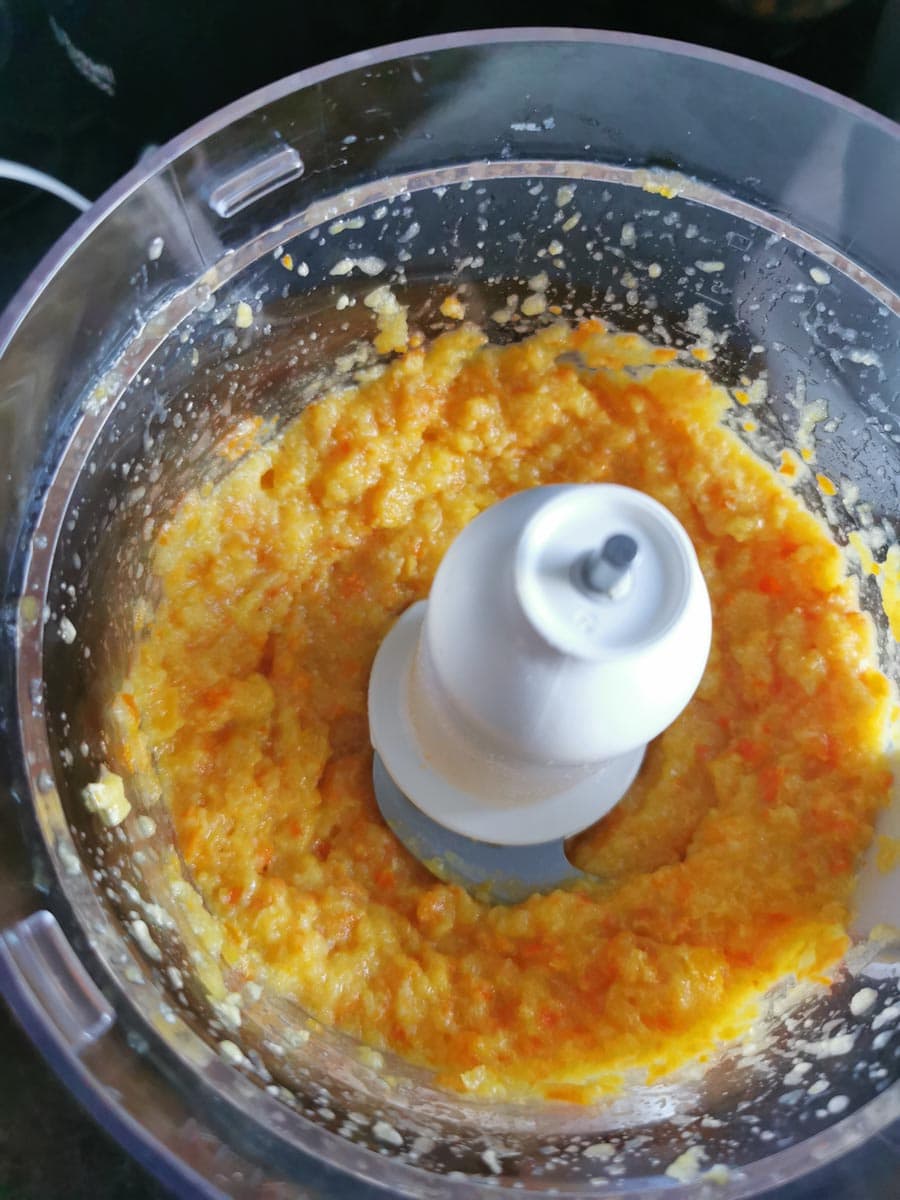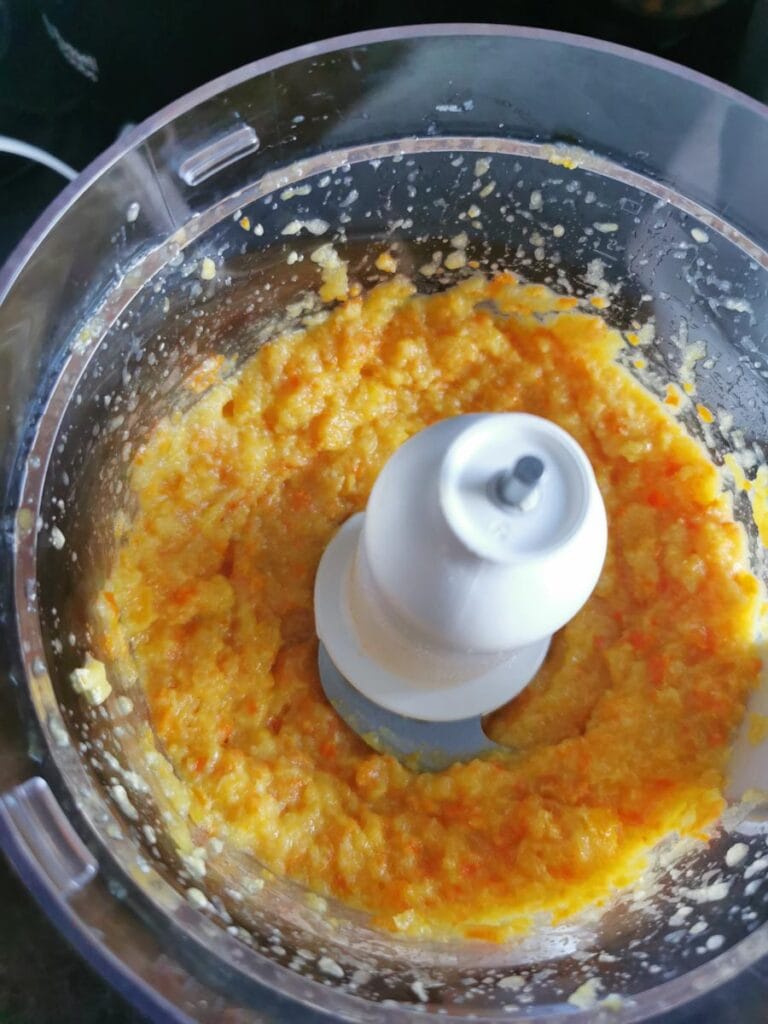 Nigella apapted this recipe from another rather well known recipe – Claudia Roden's orange and almond cake.
Nigella says it's the type of cake that tastes like it's been drenched in syrup (like this beautiful orange and pomegranate cake) – only it hasn't. It doesn't need it. It's hard to describe the texture of this cake to do it justice. It's incredibly moist, light and has an almost perfumed orange fragrance.
If you like marmalade and prefer cakes that are a little less sweet, then this recipe is for you.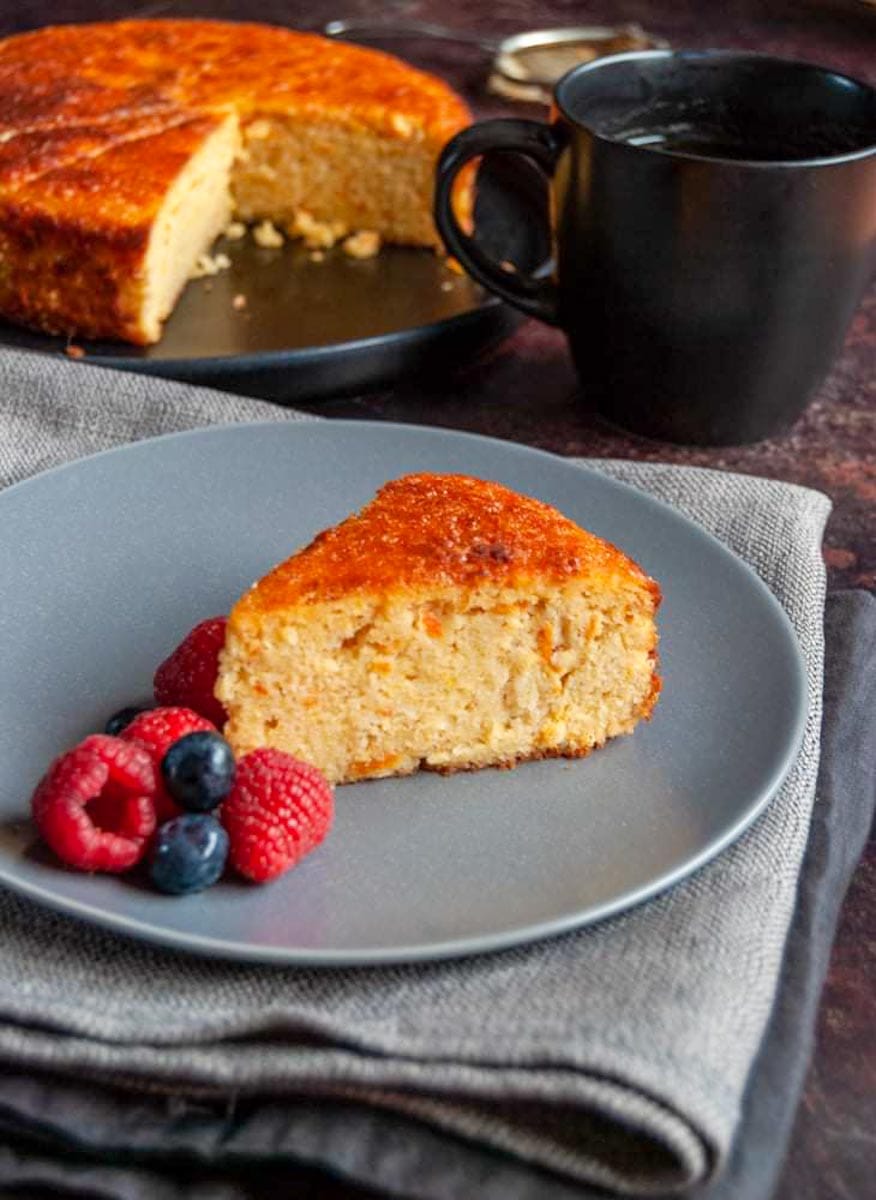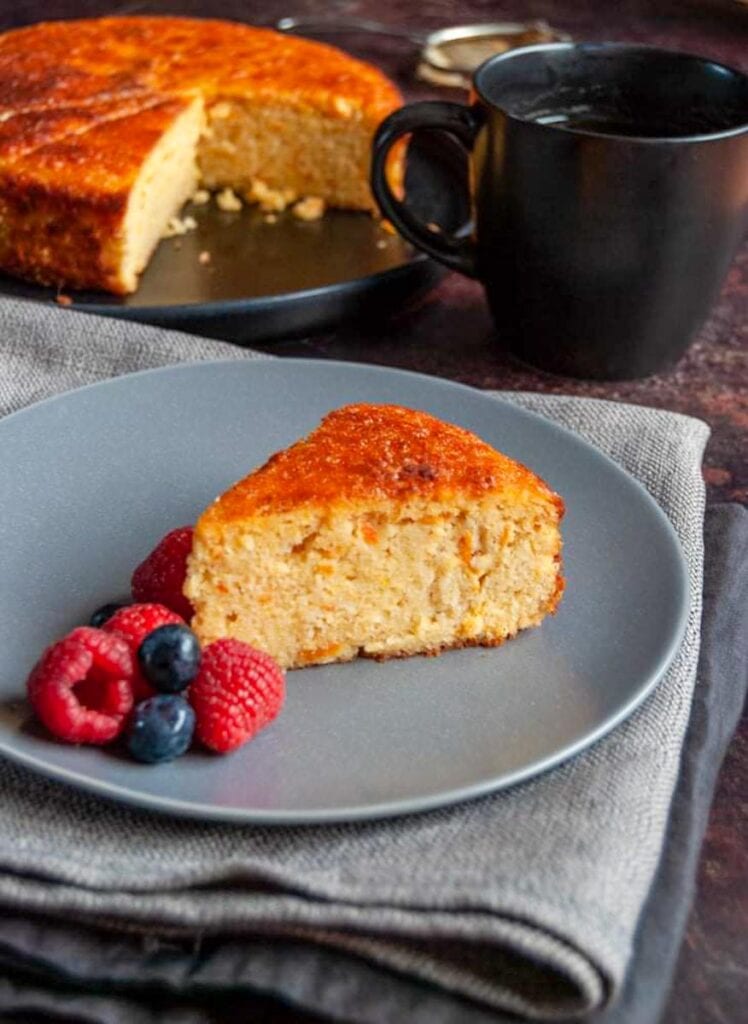 recipe notes
ground almonds replaces flour in this gluten free recipe. The almonds help give the cake moisture and texture.
A small amount of baking powder is necessary to make the cake rise. Most brands of baking powder in the United Kingdom are gluten free, but always check the label to make sure. If you're in any doubt, Nigella says you can omit the baking powder. I've never done this, but it's worth mentioning!
of course, you can replace the clementines with any other oranges – as I'm typing I'm thinking that a blood orange version might be fantastic.
Replacing a couple of the clementines with a lemon is also a pretty good idea.
This cake is delicious served on its own with a cup of tea or coffee, but I also love to serve it as a pudding with cream, creme fraiche and fruit. It's especially nice with fresh raspberries, blackberries or blueberries.
If you wanted to, you could make a lemon or orange icing to drizzle over the cake.
I used to love melting a bar of Green and Black's Maya Gold chocolate and drizzling it, Jackson Pollock style, over the top. Sadly, this chocolate now seems to be very difficult to find where I live. If you have more success locating it than I do, I highly recommend you try it. Believe me, it's a pretty divine combination!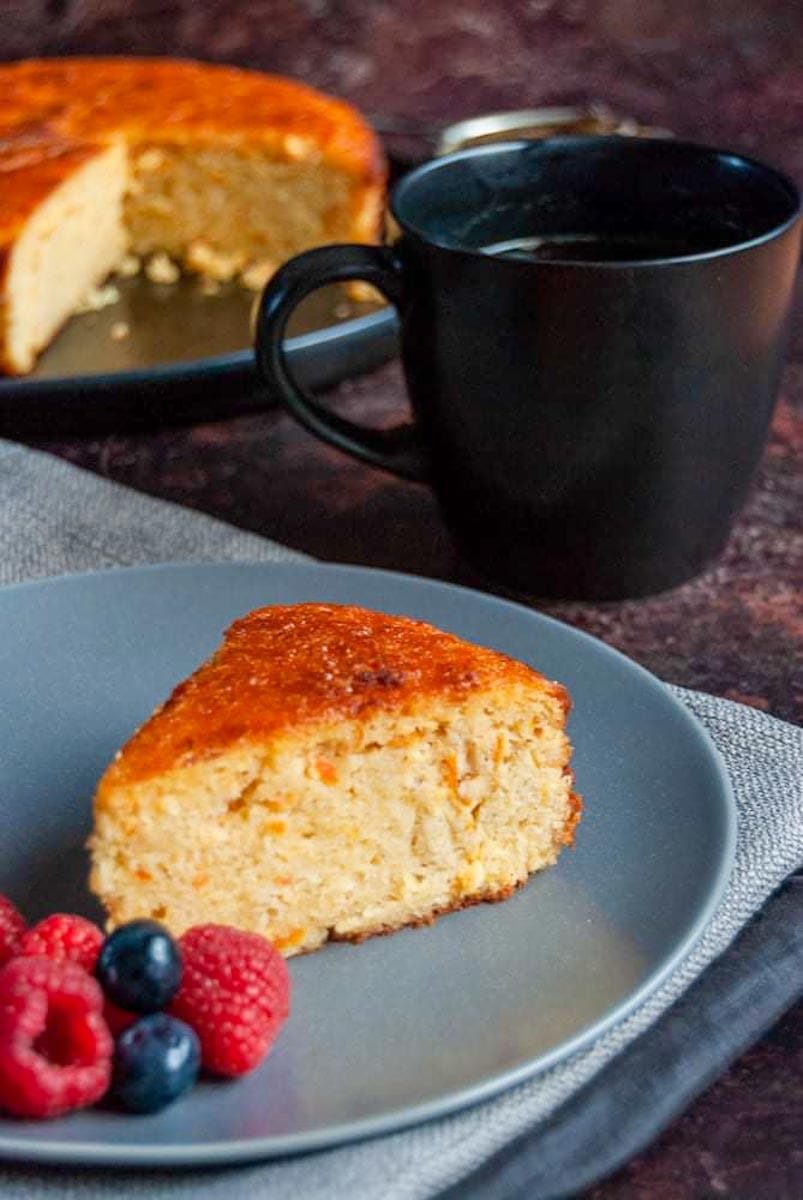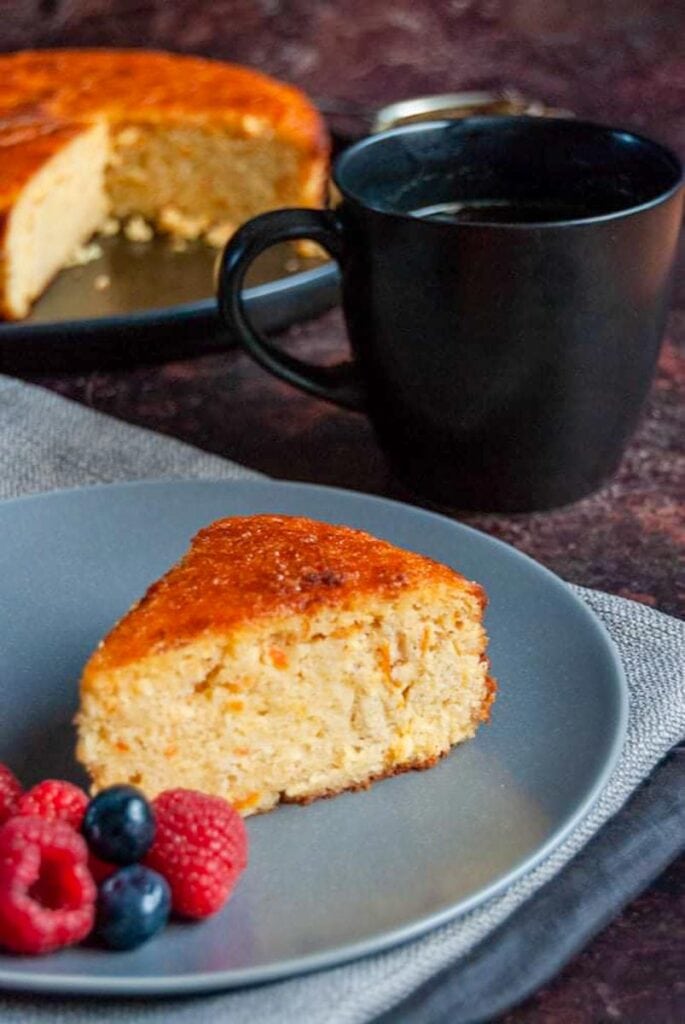 storage instructions
This cake will keep in an airtight container for up to three days. It also freezes well – wrap slices in cling film and tin foil and freeze for up to 3 months. Emergency cake in the freezer is always a good idea!
if you liked this recipe, you'll love…..
did you make this recipe?
Let me know how you got on by leaving a comment below – or if you need any help or have any questions about the recipe, please ask me and I'll do my best to help.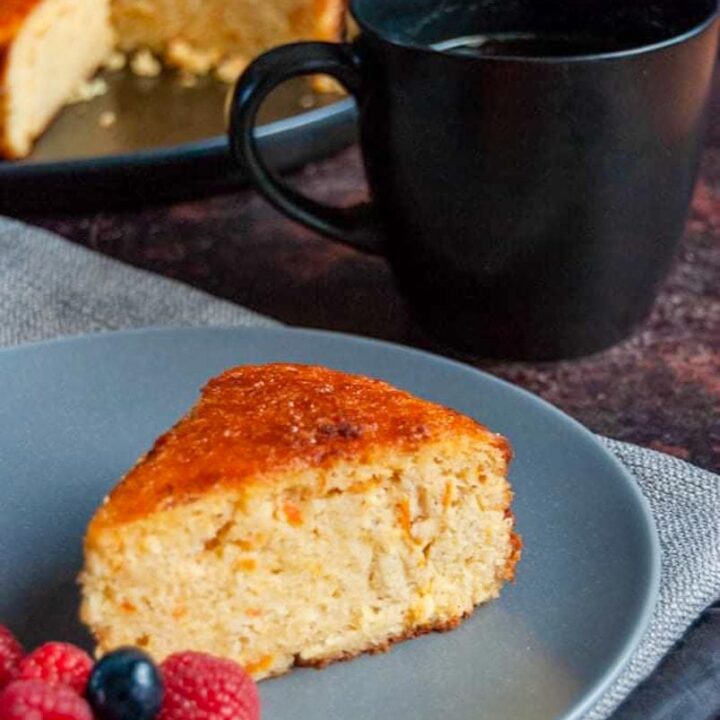 Nigella's clementine cake
Prep Time:
2 hours
10 minutes
Total Time:
3 hours
10 minutes
Nigella's flourless clementine cake is a delicious way to use up leftover oranges. It's incredibly moist and delicious!
Ingredients
4 or 5 clementines (or any other oranges - total weight approx 375g)
6 large eggs, at room temperature
250g caster sugar
250g ground almonds
1 teaspoon gluten free baking powder
Instructions
Place the clementines in a large pan of cold water. Bring to the boil, partially place a lid on top and simmer for about two hours. Drain and discard the cooking water. Once the oranges are cool enough to handle, cut them in half, remove the pips and discard.
Place the oranges in a food processor - yes, the rind, pith, everything - and blitz to a rough puree. You can do this by hand if you prefer.
Preheat the oven to 180C/160Fan/350F/gas mark 4. Grease and line the base and sides of a 21cm round cake tin with baking paper.
Place the eggs, caster sugar, ground almonds and baking powder in the processor with the oranges and pulse until you have a smooth batter.
Pour the batter into the prepared tin and bake for around 40-50 minutes (see recipe notes) or until a skewer inserted in the middle of the cake emerges clean. Allow the cake to cool in the tin completely.
Notes
Nigella says this cake takes an hour to bake, but in my experience it takes about 45 minutes. However, all ovens vary - you might find it needs the extra time. But I would start checking from 45 minutes.
Nutrition Information:
Yield:

10
Serving Size:

1
Amount Per Serving:
Calories:

307
Total Fat:

16g
Saturated Fat:

2g
Trans Fat:

0g
Unsaturated Fat:

13g
Cholesterol:

112mg
Sodium:

216mg
Carbohydrates:

35g
Fiber:

3g
Sugar:

30g
Protein:

9g
Calories and nutritional information are provided by a third party application and should be viewed as indicative figures only.