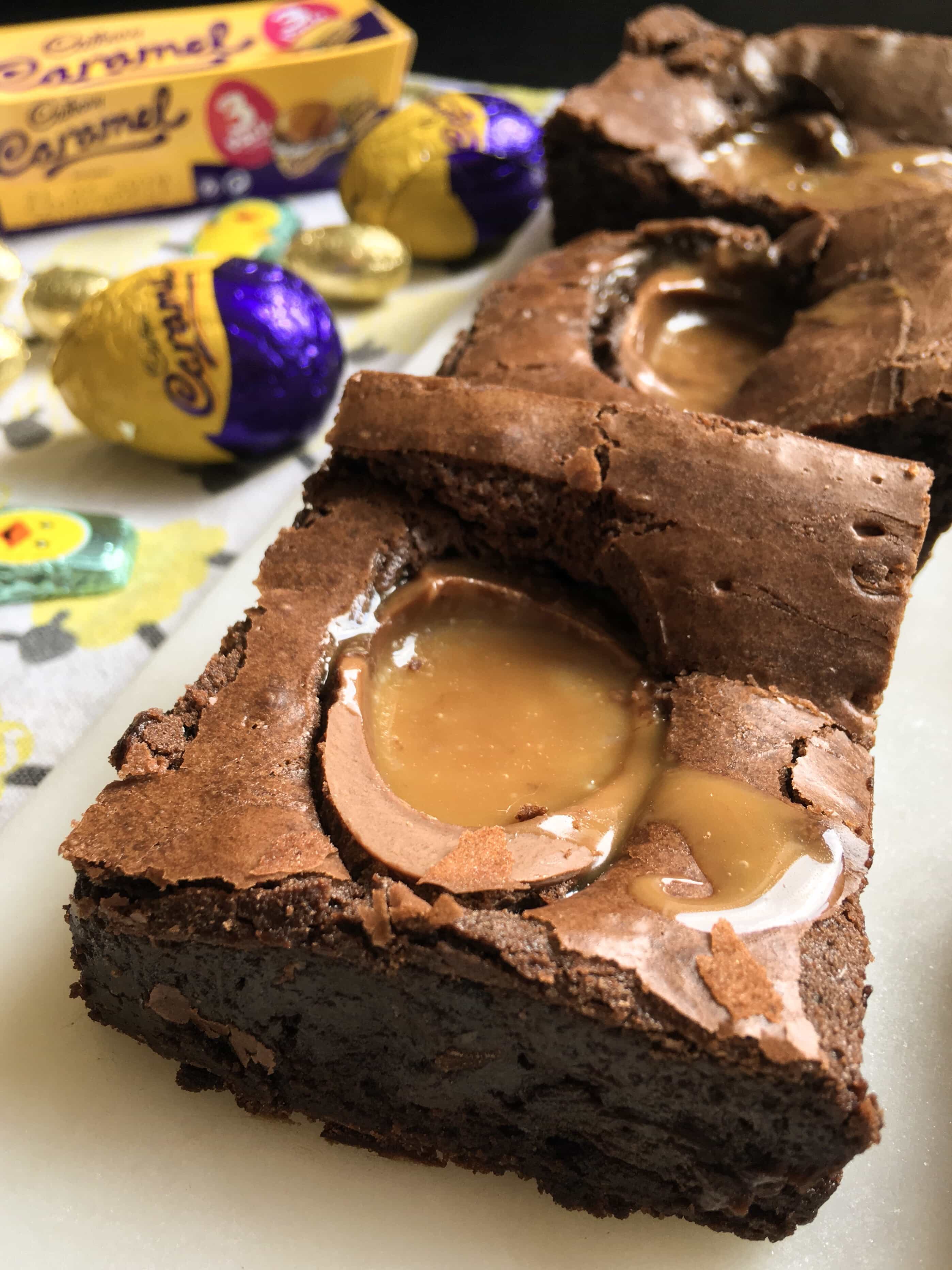 Cadbury caramel egg brownies – these Gooey, rich chocolate brownies with a Cadbury caramel egg centre are a chocolate caramel lover's idea of heaven!
Who agrees with me that Cadbury caramel eggs are absolutely delicious? I actually prefer them to Creme eggs. I know the die hard Creme egg fans won't agree, but I would choose caramel over fondant filling every single time.
On a side note, does anyone else remember mint creme eggs? I'm positive they were a thing for a while in the late 80's/early 90's. Or did I dream them up? If anyone can remember them, please leave a comment and let me know so I know they aren't a figment of my imagination!
A few years ago I posted a recipe for Cadbury Creme egg brownies and it's one of the most popular posts of all time on here. So I couldn't resist trying a caramel egg version.
I like them better.

I'm going to go against my usual brownie advice of leaving them overnight in the fridge before cutting.
I mean you can do that if you want to by all means, but these brownies are at their absolute best still slightly warm from the oven. The centre is slightly molten and the caramel is warm and gooey…need I say anymore? Apart from ice cream. You can thank me (or curse me) later.
More Easter baking inspiration….
No bake chocolate Easter fridge cake
Giant chocolate chunk cookie cake with Galaxy golden eggs
Pin these Cadbury caramel egg brownies for later….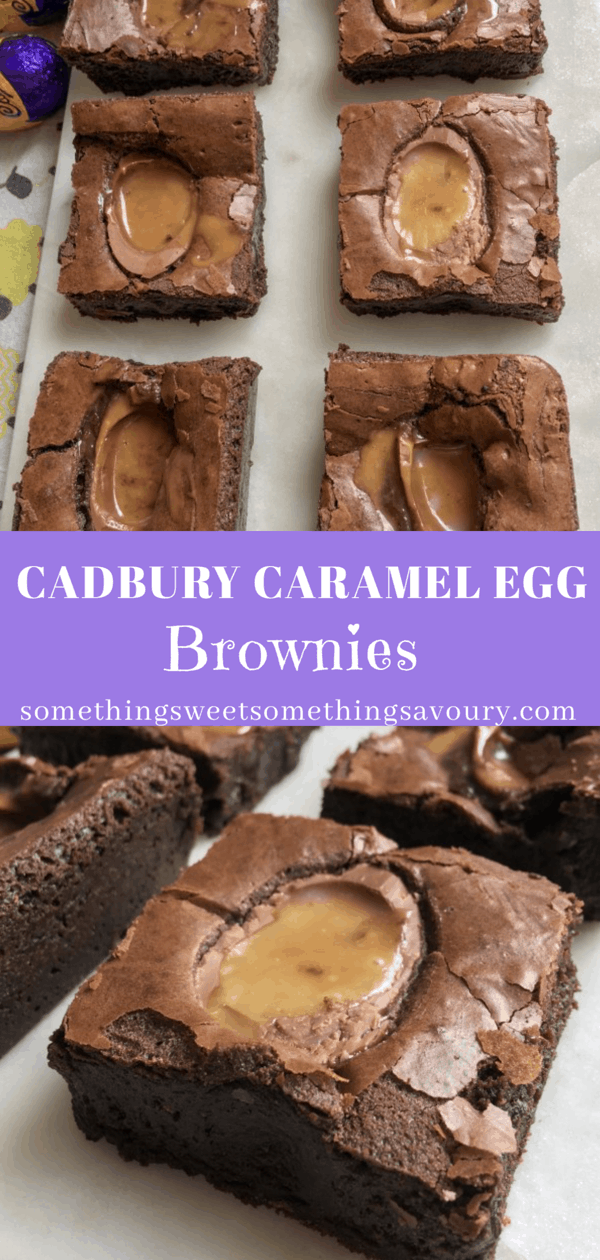 If you make this recipe, please let me know how you got on! Leave a comment below and I would love to see a picture! Tag me on Instagram – #somethingsweetsomethingsavoury or let me know on my Facebook page
I linked this post to #recipeoftheweek, hosted by A Mummy Too
#CookBlogShare hosted this week by Jacqui at Recipes made easy
#WeShouldCocoa the monthly blogging link up hosted by Choclette at Tin and Thyme