My ultimate collection of the best Christmas cookie recipes. There's something for everyone here, from zesty orange-almond-ginger cookie bars to classic chocolate peppermint cookies!
Perfect for gift making or simply treating your family, friends and yourself!
December is cookie month! I absolutely love coming up with new cookie recipes for Christmas. I have a couple of brand new recipes coming over the next couple of days, but in the meantime, here's a collection of my very best festive cookies and biscuits. Enjoy!
classic christmas cookie and biscuit recipes
Deliciously soft and chewy with warming spices, gingerbread biscuits are definitely the classic festive cookie. Nothing puts me in the festive mood more than making a batch of iced gingerbread.
It's also a great activity to keep little ones amused and hopefully it's relaxing enough to calm their over excited little souls!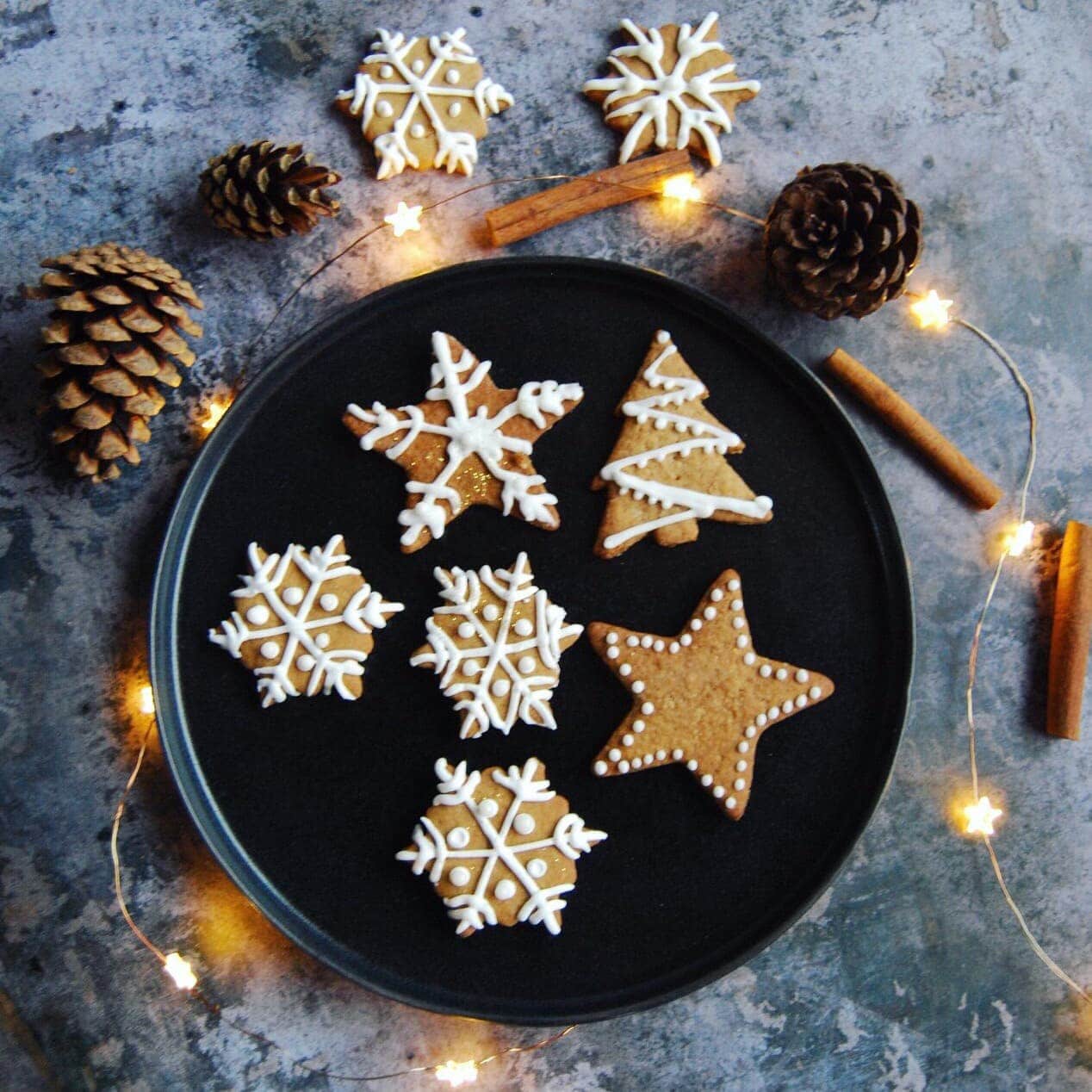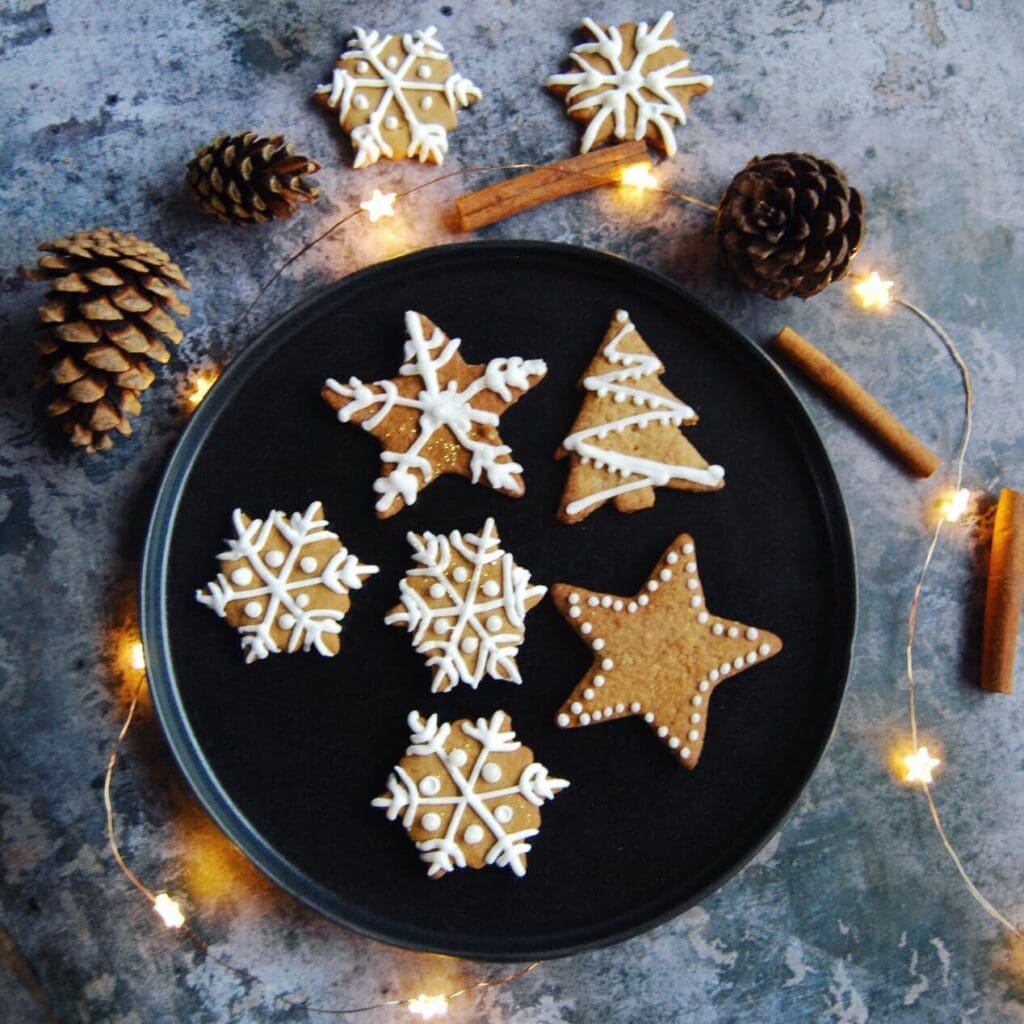 These chocolate fudge crinkle cookies are soft, chewy and have a deep chocolate flavour. They are made even more festive with the addition of orange zest and ground cinnnamon. A perfect Holiday cookie!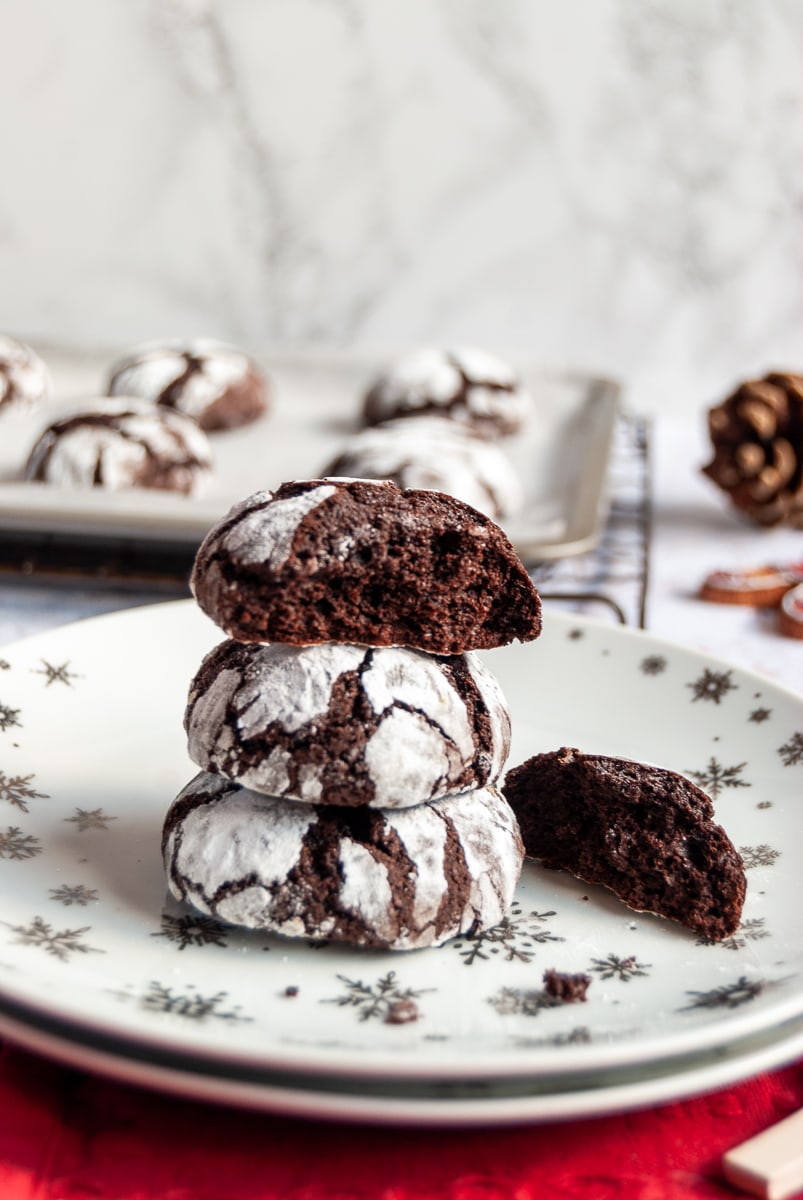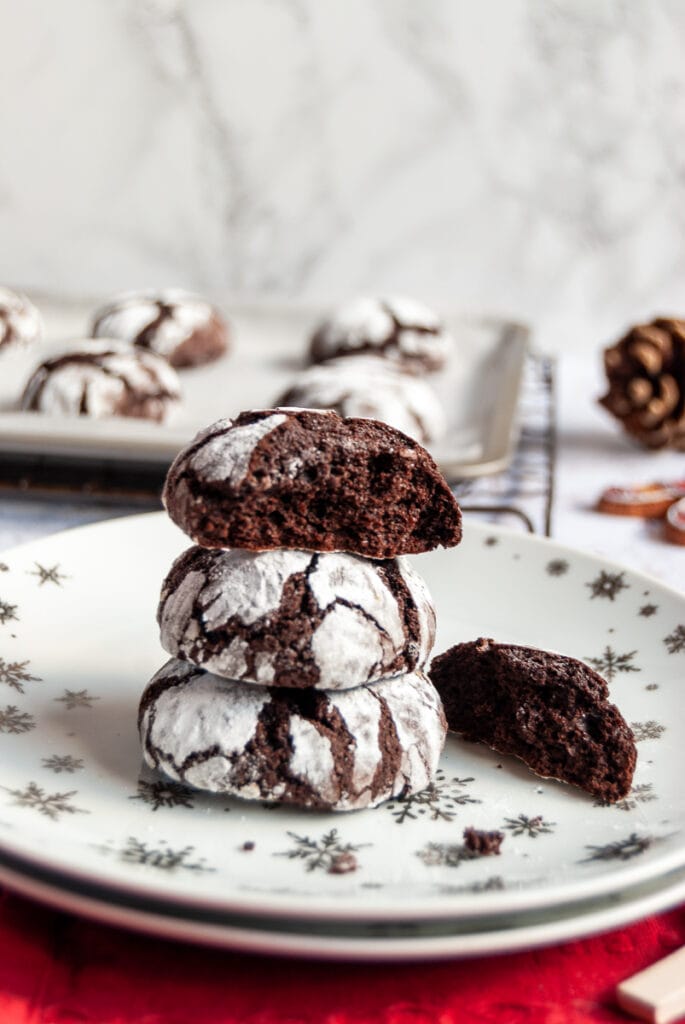 chocolate peppermint cookies are so festive and look so cute with the crushed candy cane topping! If you like mint chocolate, I can't recommend these highly enough. Chewy chocolate cookies topped with a delicious mint chocolate ganache and finely crushed candy canes.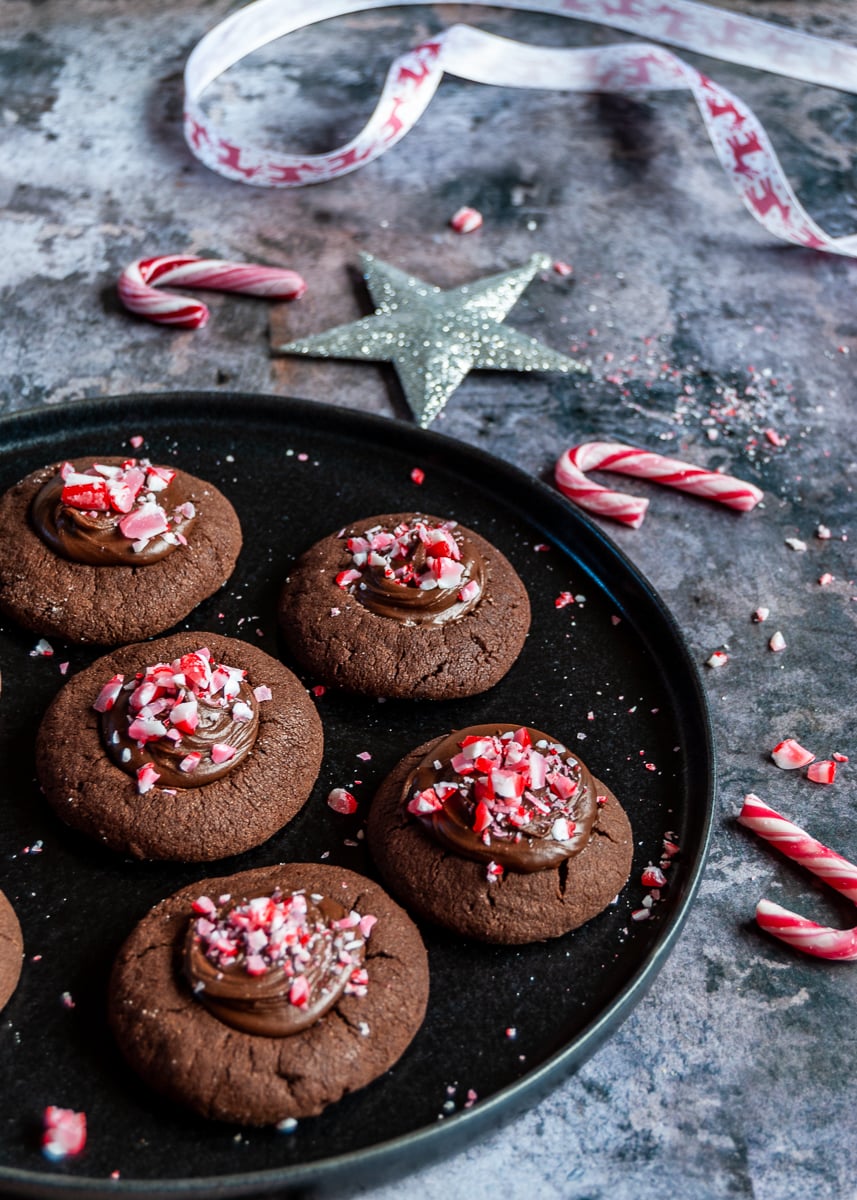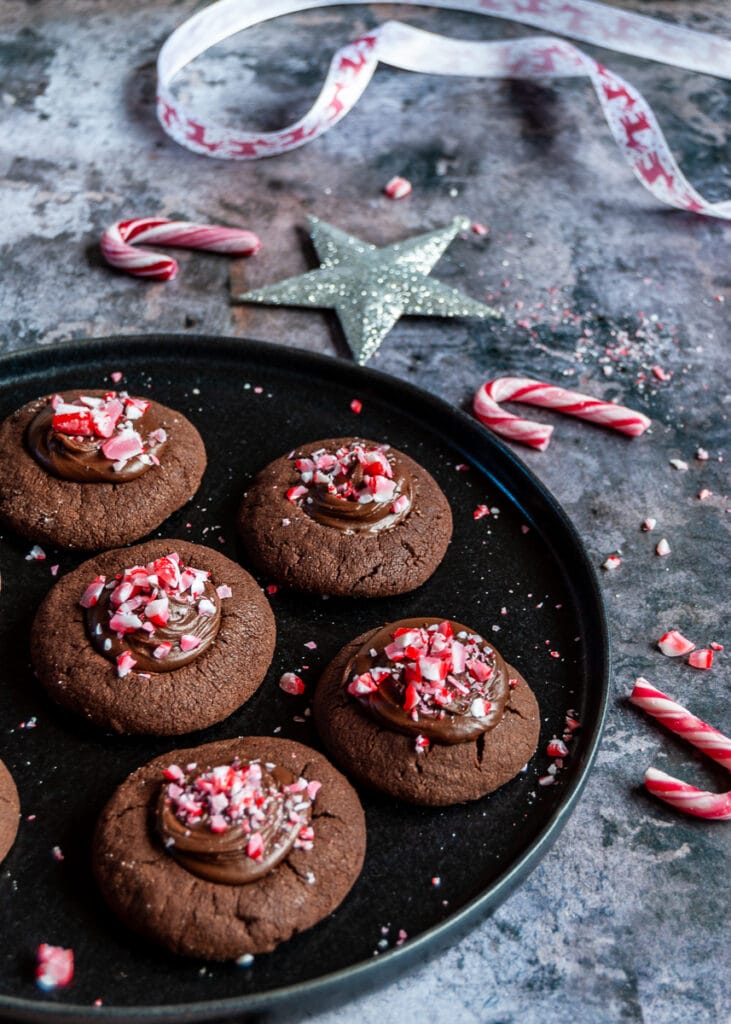 Ok, so these might not technically be a Christmas cookie, but I can't think of a Terry's chocolate orange without thinking of Christmas time. Anyway, these gorgeous bakery style chocolate orange cookies are just too good not to include them!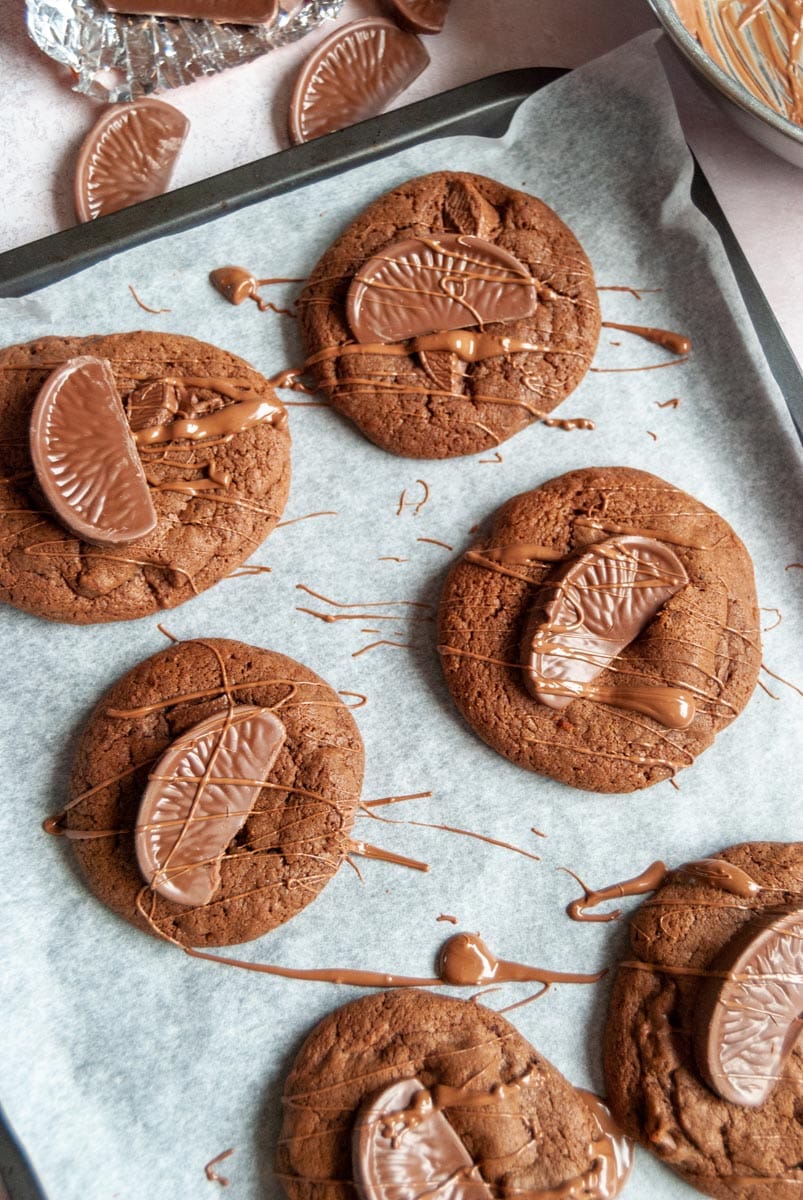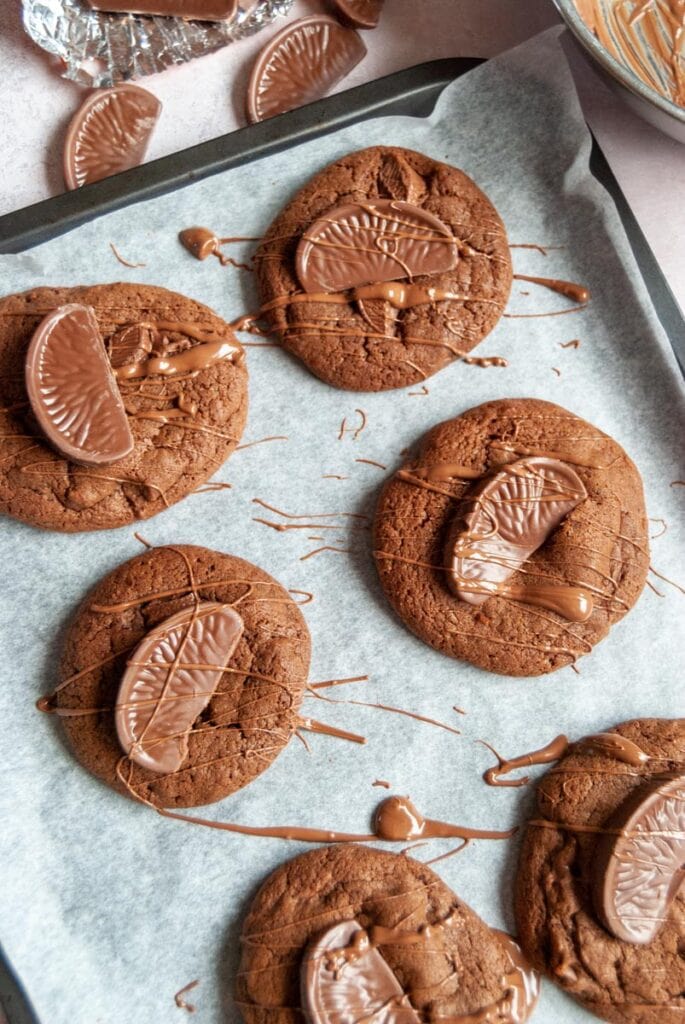 Chewy, buttery, zesty and studded with crystallised ginger pieces and crunchy almonds, these orange, ginger and almond bars are absolutely perfect for the festive season. They are also really easy to make – a big bonus in my eyes!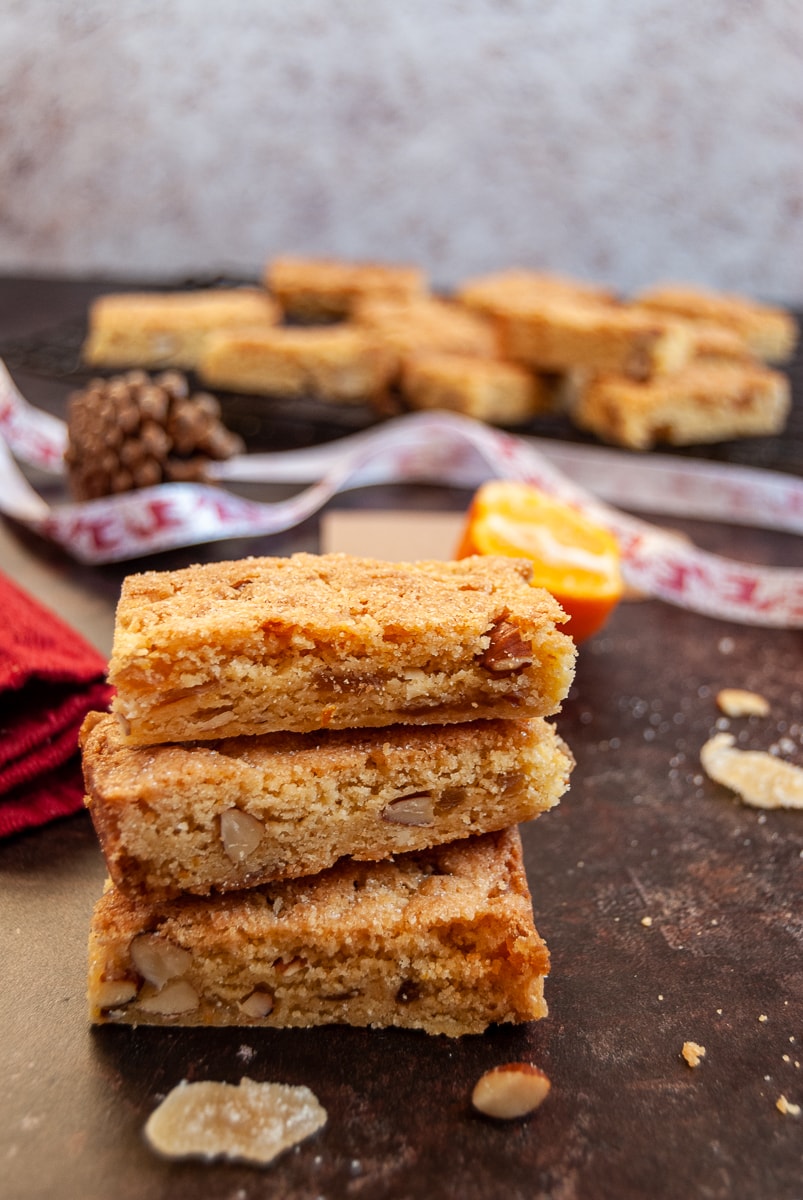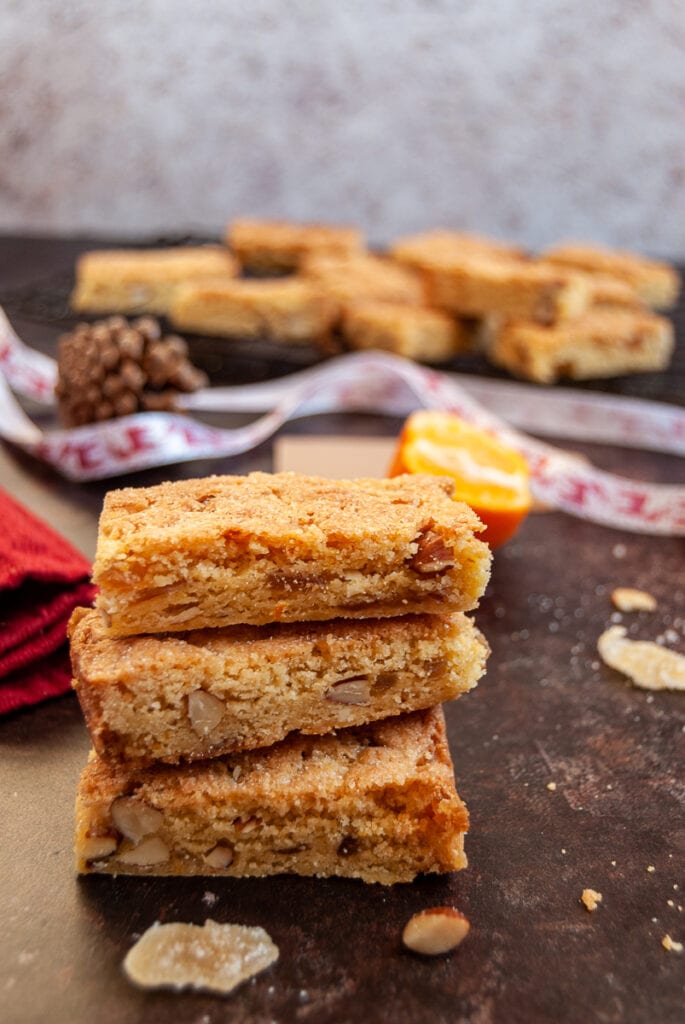 Linzer cookies are a true classic Christmas treat – soft buttery cookies filled with jam or anything you like – Nutella or Dulce de leche make excellent fillings. They look beautiful and make a lovely Christmas gift.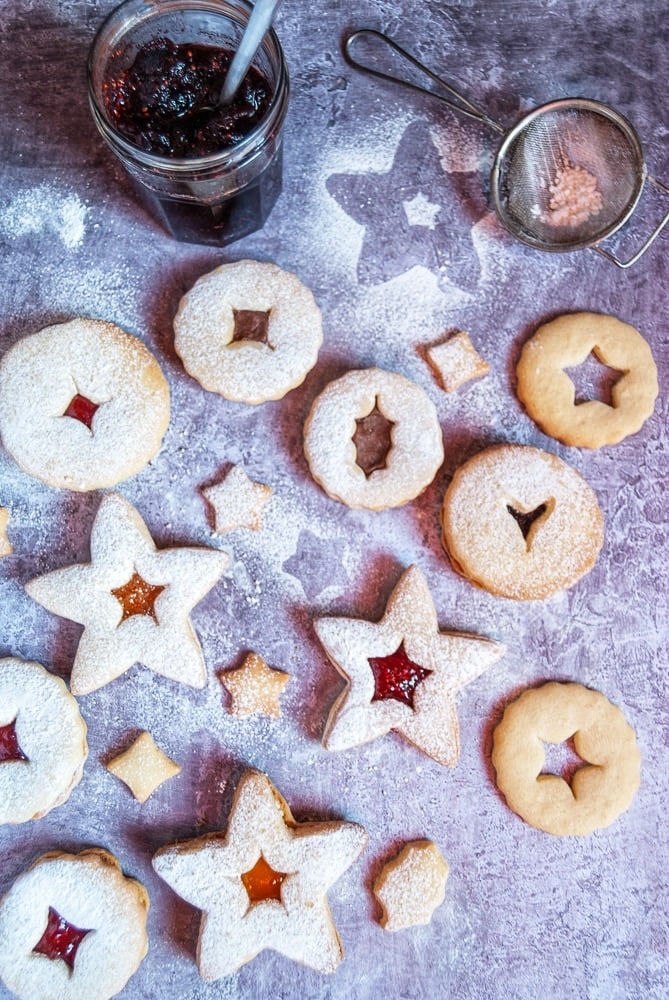 If you happen to have any leftover stilton in your fridge over the festive season, you could do a lot worse than make these lovely little stilton and walnut biscuits. They are full of flavour and I must warn you, rather addictive for cheese fans! They really are delicious with a glass of good red wine.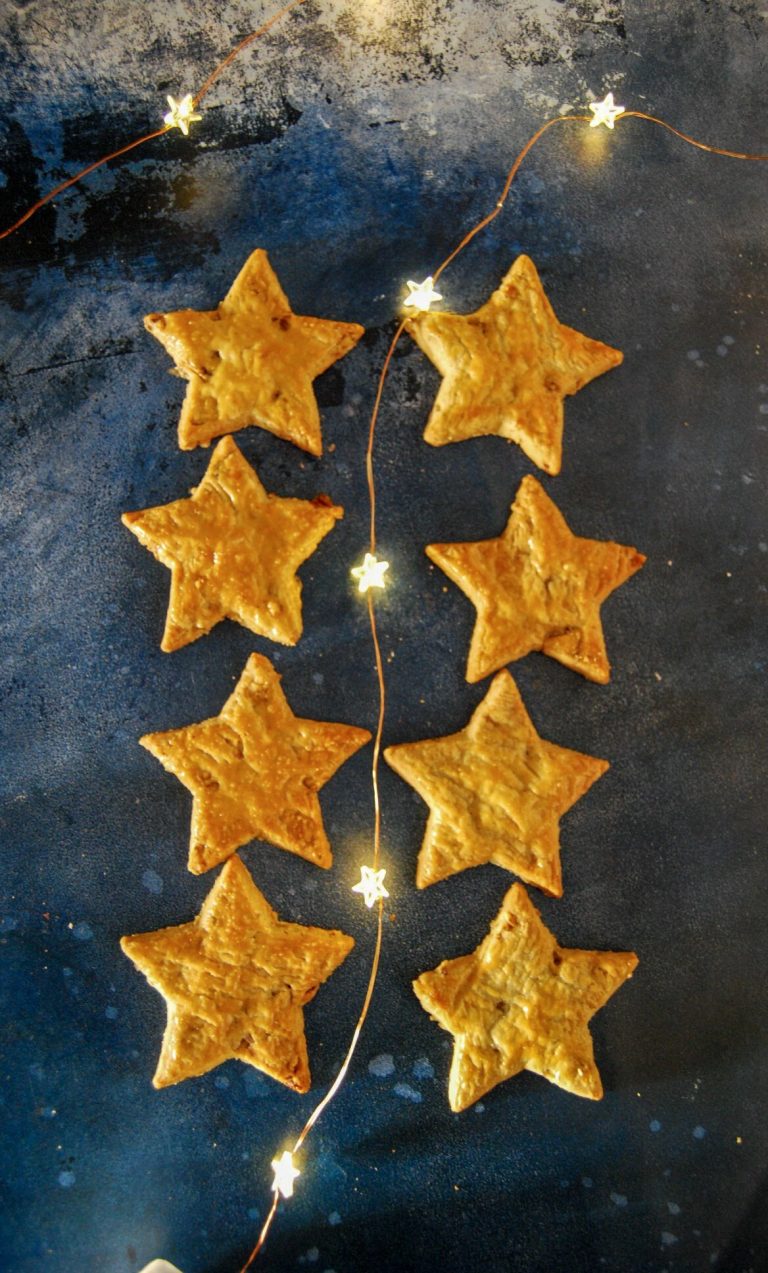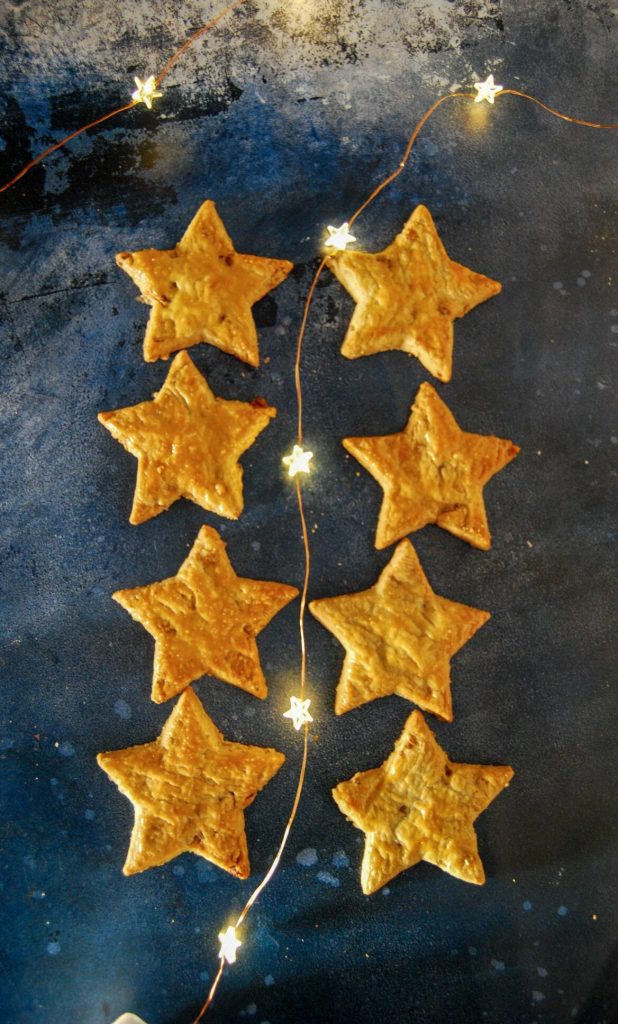 These soft, chewy cookies studded with white chocolate chunks and dried cranberries are one of my favourite holiday cookies. In my experience, it's hard to have just one!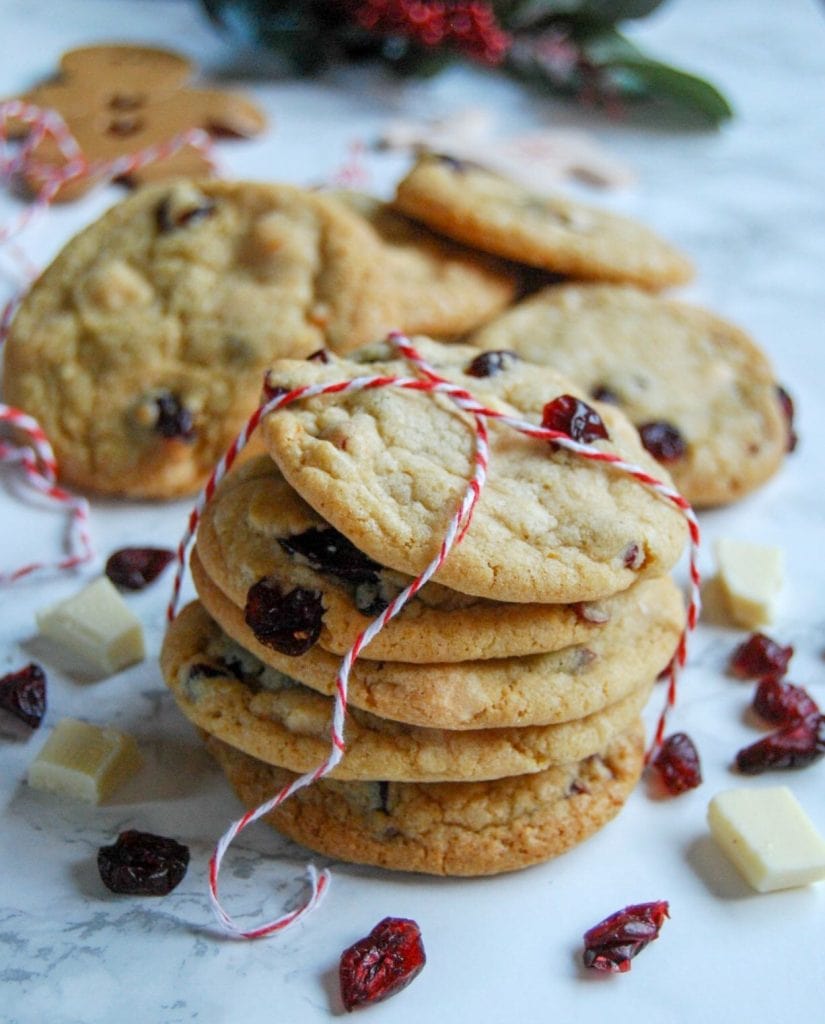 This dried cherry and hazelnut studded chocolate biscotti recipe is perfect for this time of year -it's probably one of my all time favourite recipes on my blog! SO good with a cup of coffee.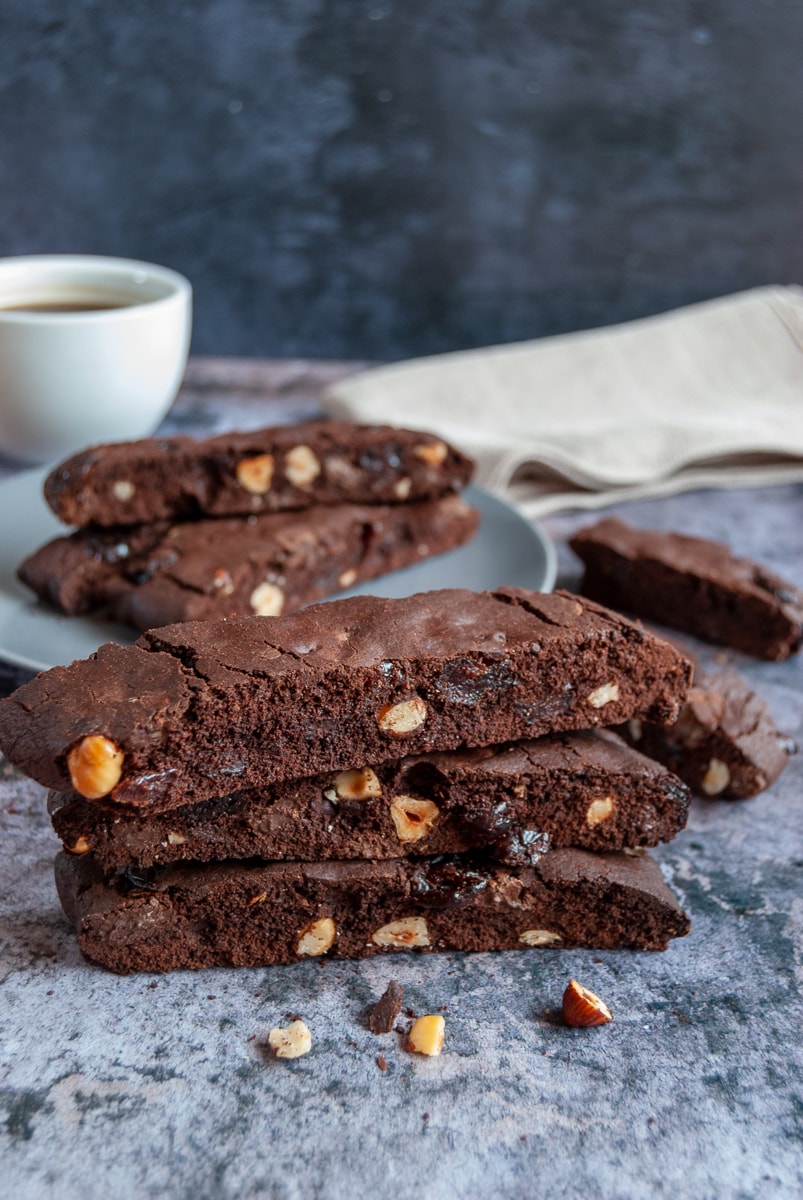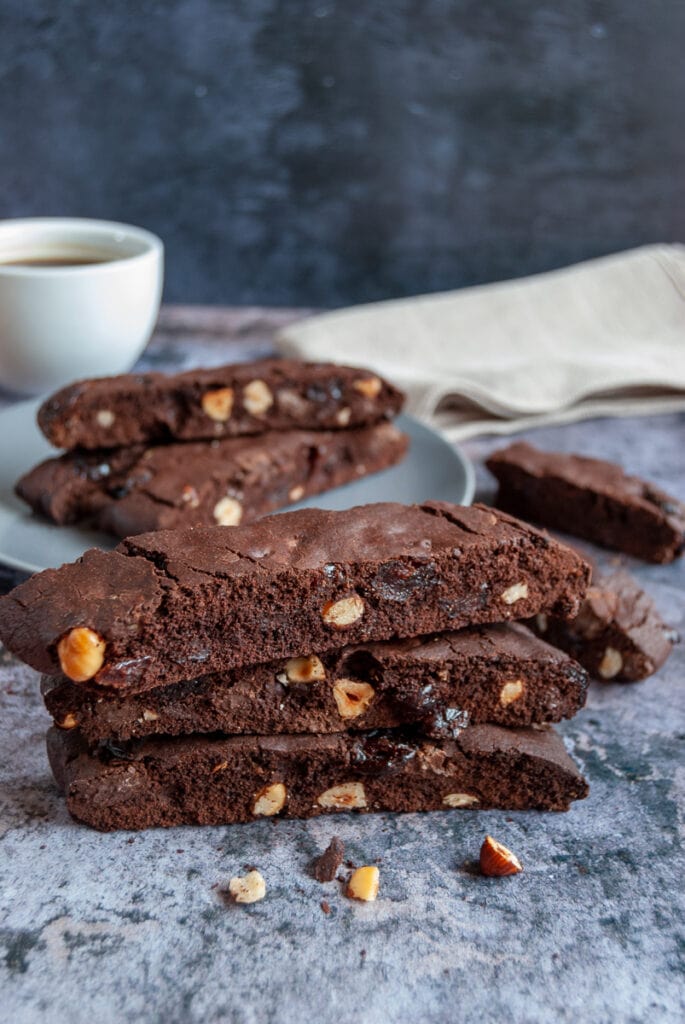 This chocolate orange scented biscotti has been dipped in melted dark chocolate and topped with candied orange peel for a festive touch. It makes a gorgeous gift for a chocolate orange fan and tastes like something you would find in a high end luxury store!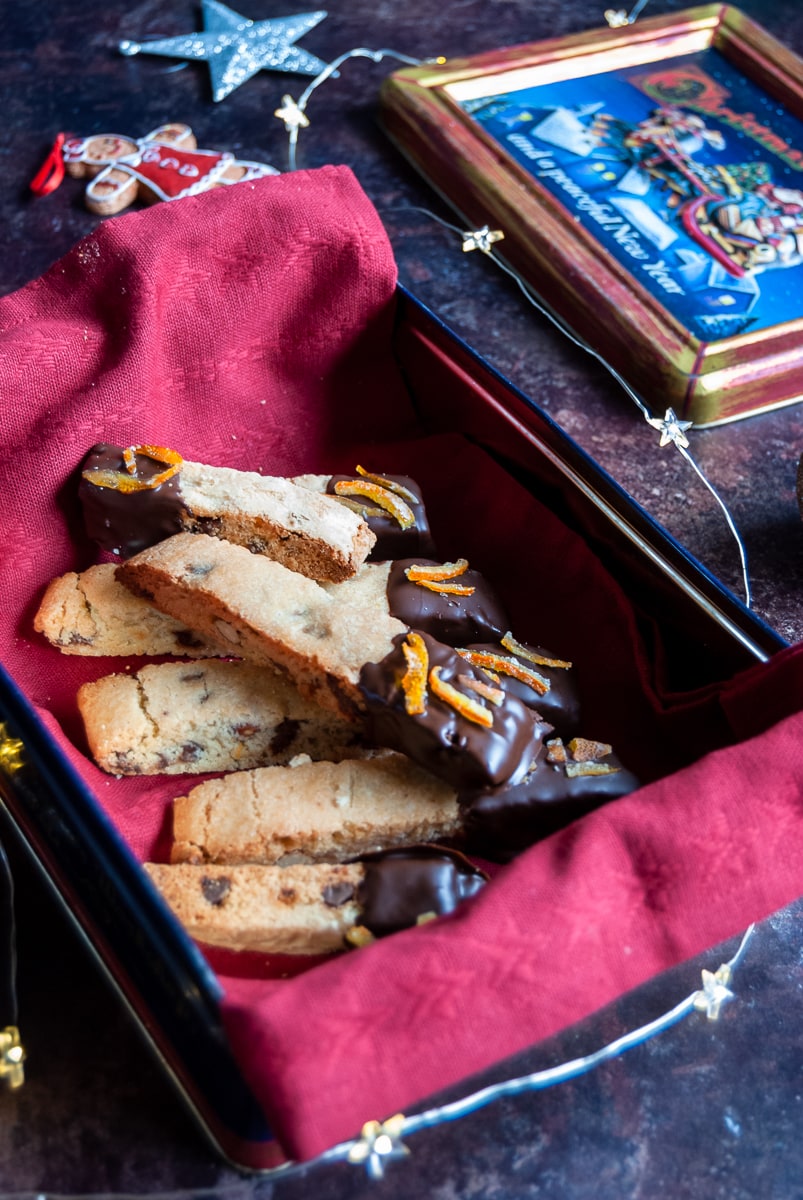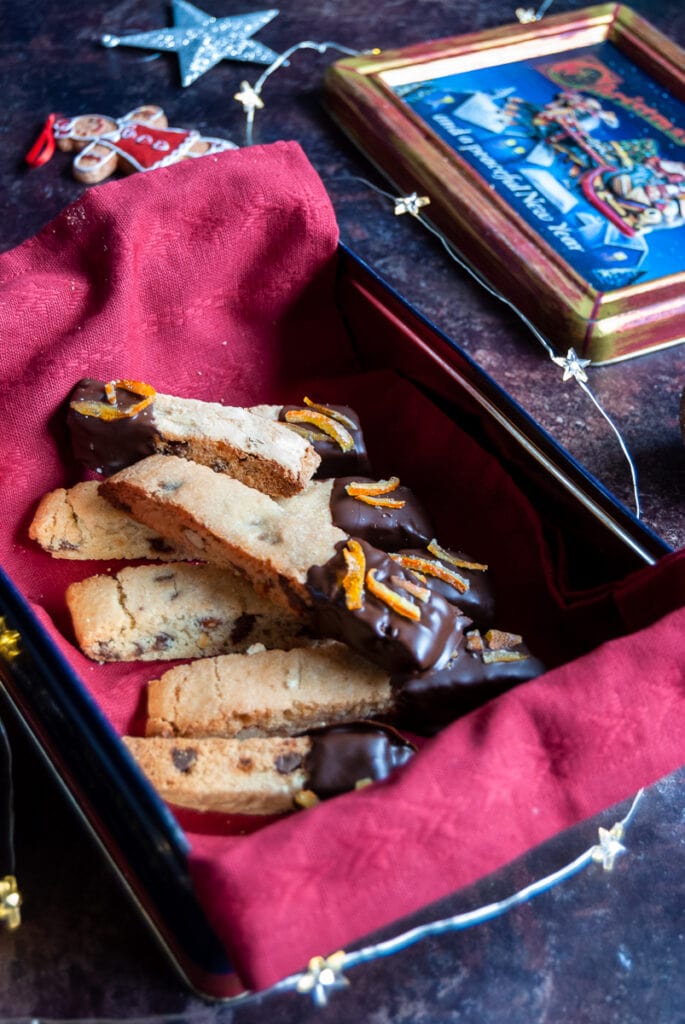 This crumbly, buttery Scottish shortbread recipe is one of my most viewed recipes over Christmas, so I couldn't leave it out of this round up. Who doesn't love a piece of well made shortbread? This recipe has been in my family for many years.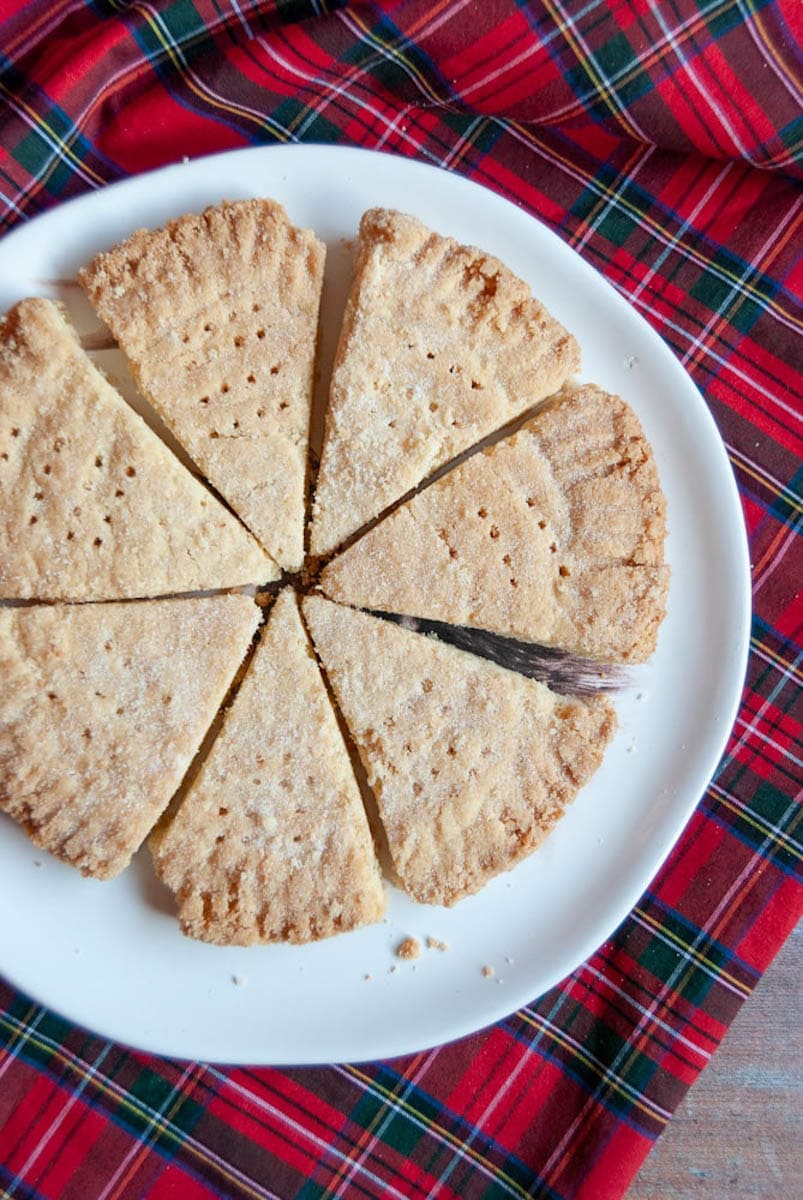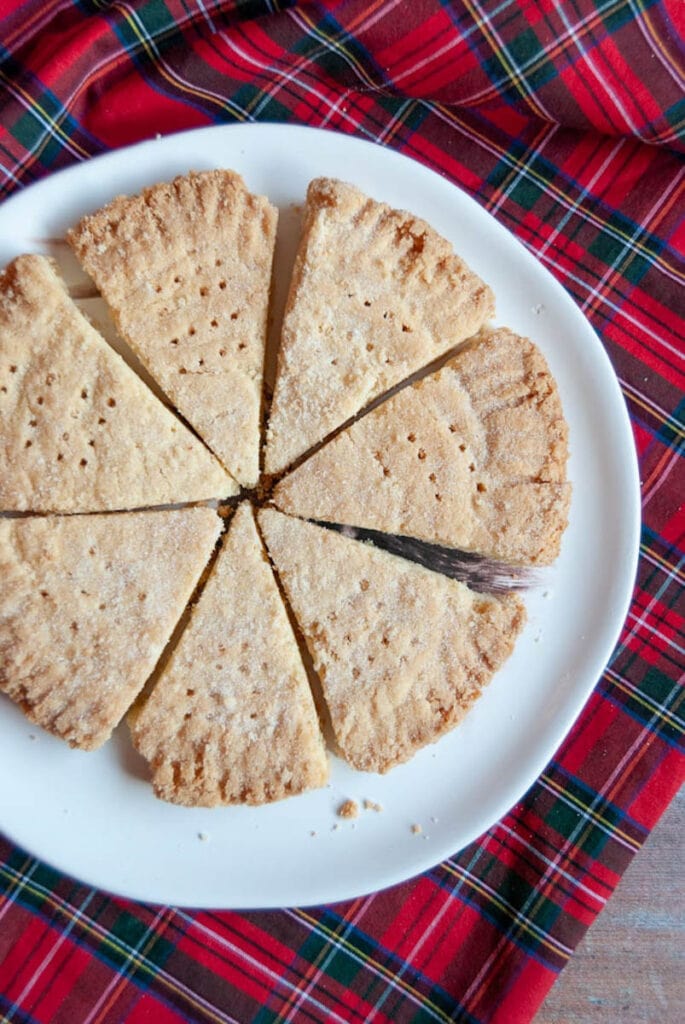 A very festive version of my Scottish shortbread. The post is very old and needs updating, but it's so delicious I couldn't resist including it here.
This Christmas spiced shortbread is lovely with a hot cup of cocoa on a cold night.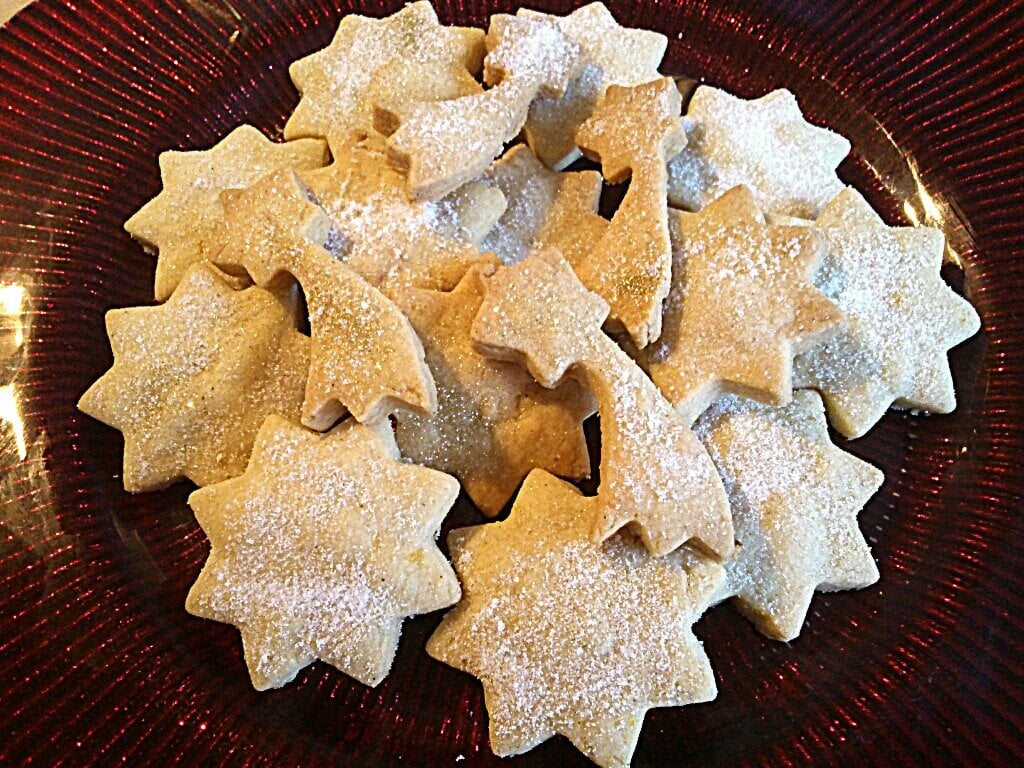 While we're on the subject of shorbread, this beautiful mincemeat filled shortbread recipe has been super popular – and no wonder. Easier to make than mince pies, but certainly no less delicious.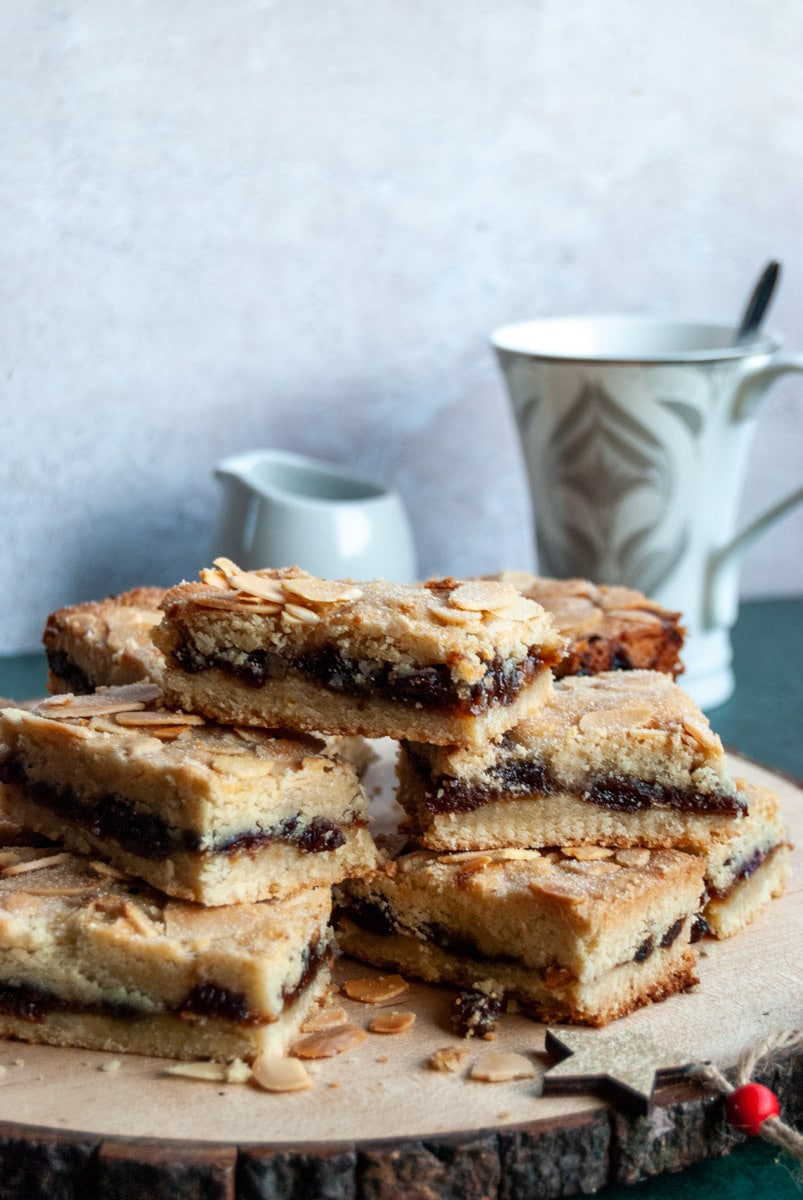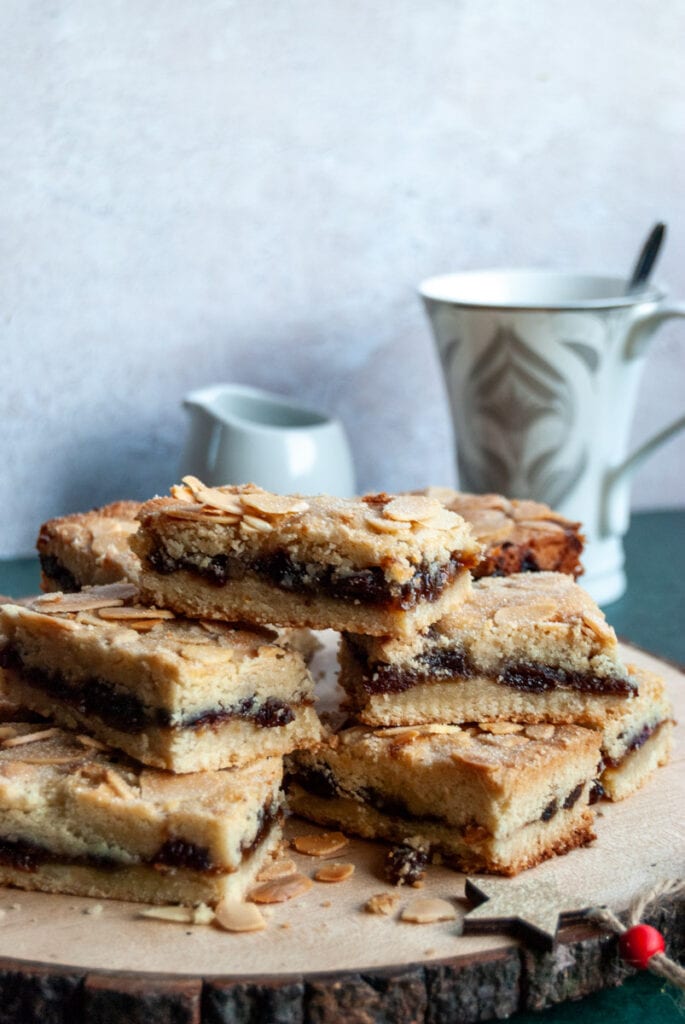 more christmas cookie recipes for you to try
Gorgeous cinnamon cookies from Curly's Cooking – so pretty!
Stunning Finsk Brod (Finnish shortbread) from Fab Food 4 All – how gorgeous?
These fabulous Grinch cookies from recipes from a pantry look really fun!
Pierniczki Swiateczne (Polish Christmas cookies) from recipes from a pantry look delicious and very festive.
Merry Christmas and happy baking!