Rich, sweet marzipan stuffed dates make a lovely gift for a marzipan fan – it's also a great way of using up scraps of marzipan after icing your Christmas cake.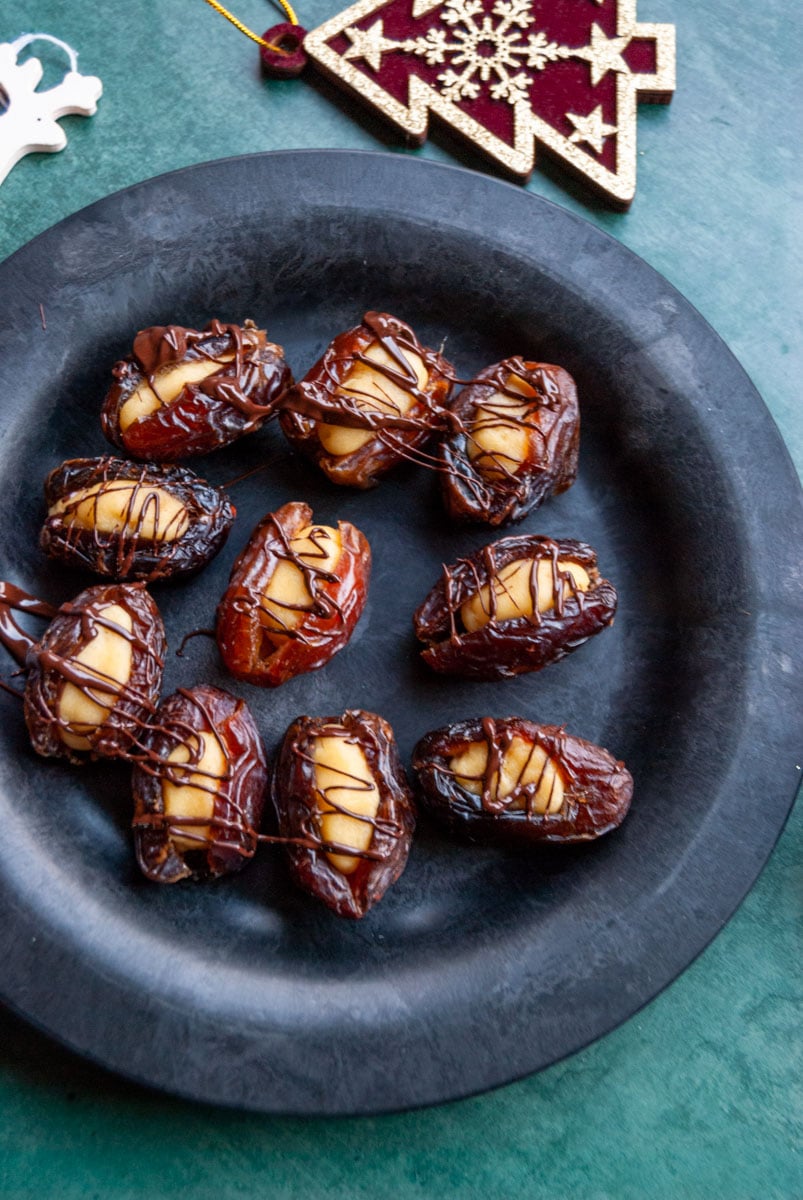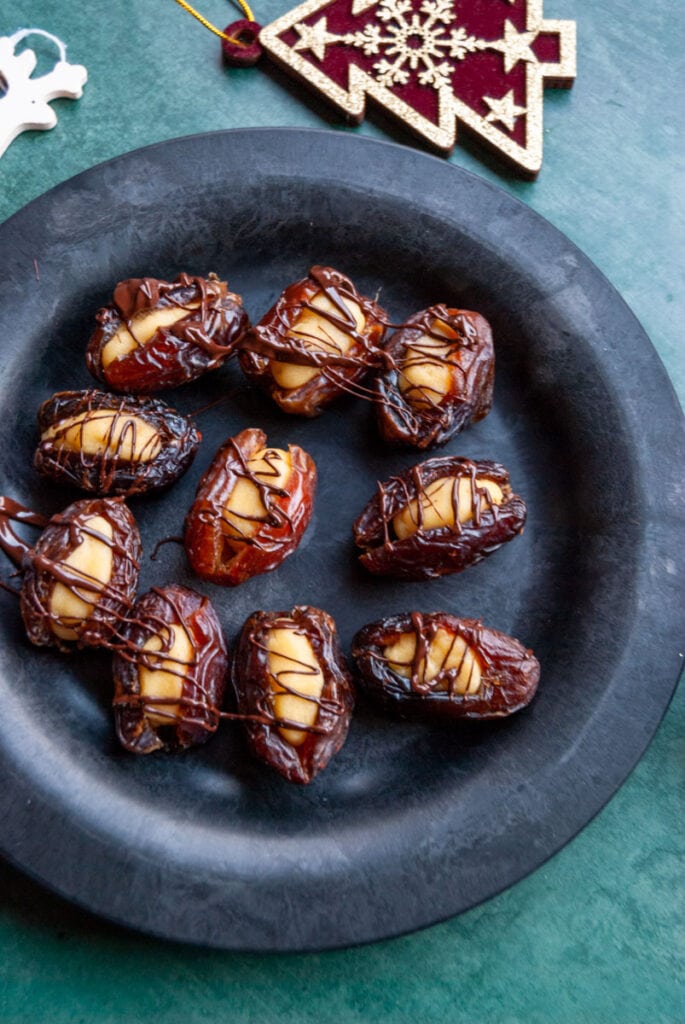 I love coming up with new Christmas recipes to give away as gifts. Christmas is all so commercial these days, and the older I get the more I find myself shying away from it all. I really enjoy a little bit of kitchen pottering during the often frantic build up to Christmas.
I love making my stilton and walnut star biscuits, Linzer cookies, peppermint candy cane hot chocolate mix and chocolate rum truffles to give away to family and friends. I'm told they are very much appreciated every year, but I do like to introduce some new recipes for a welcome change.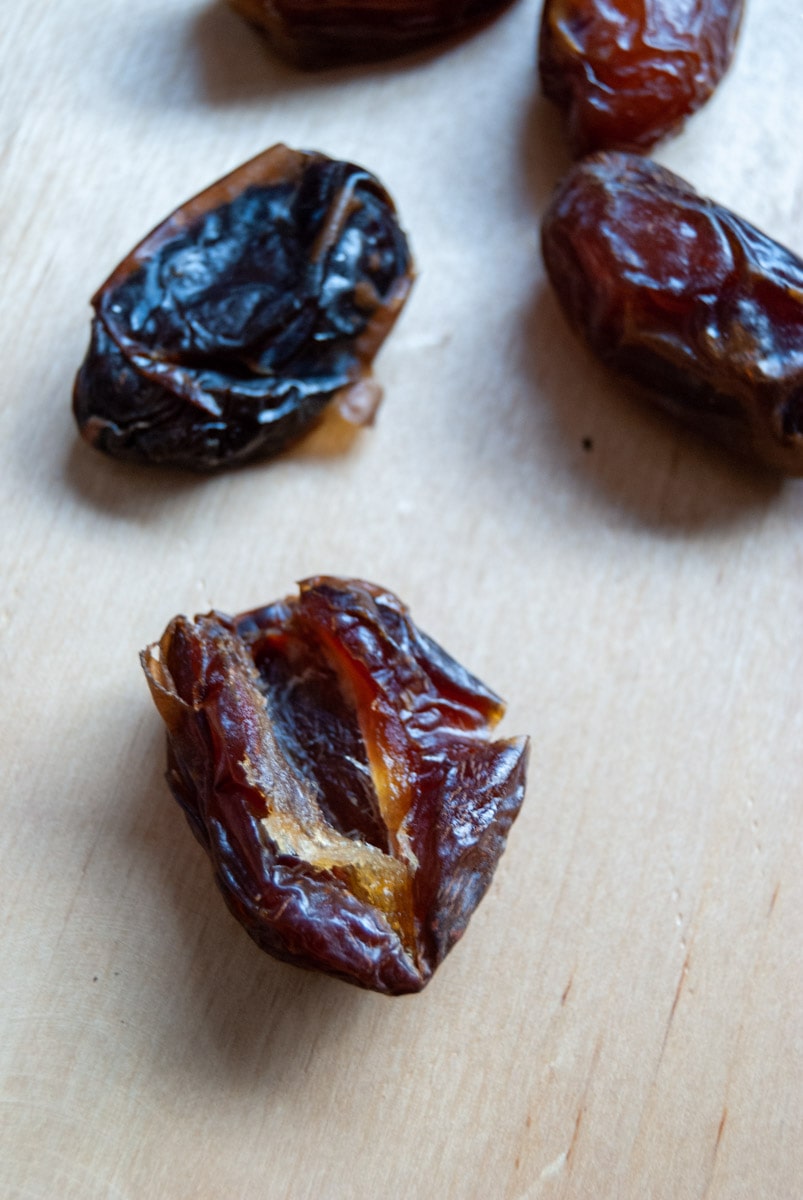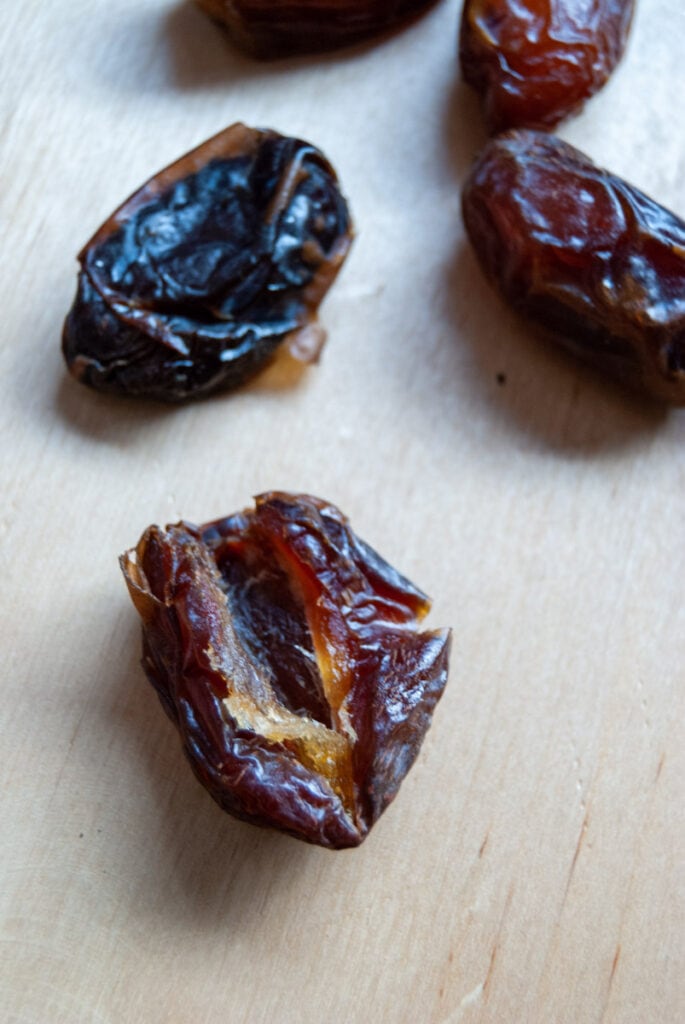 I do realise marzipan dates are the kind of thing you're going to either love or hate with a passion. People tend to have strong feelings about marzipan.
You're either the kind of person who picks the marzipan off a fruit cake before you'll even think about putting it anywhere near your mouth, or you can't get enough of the stuff. I am in the latter category.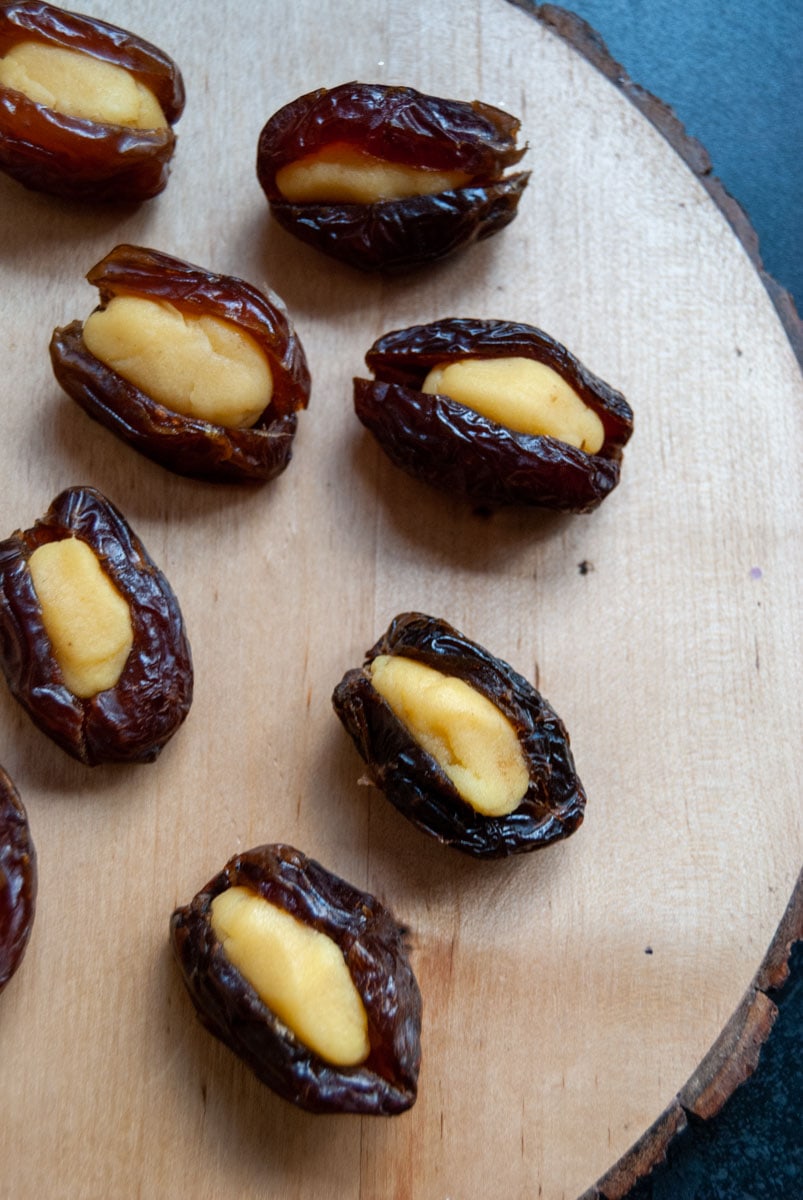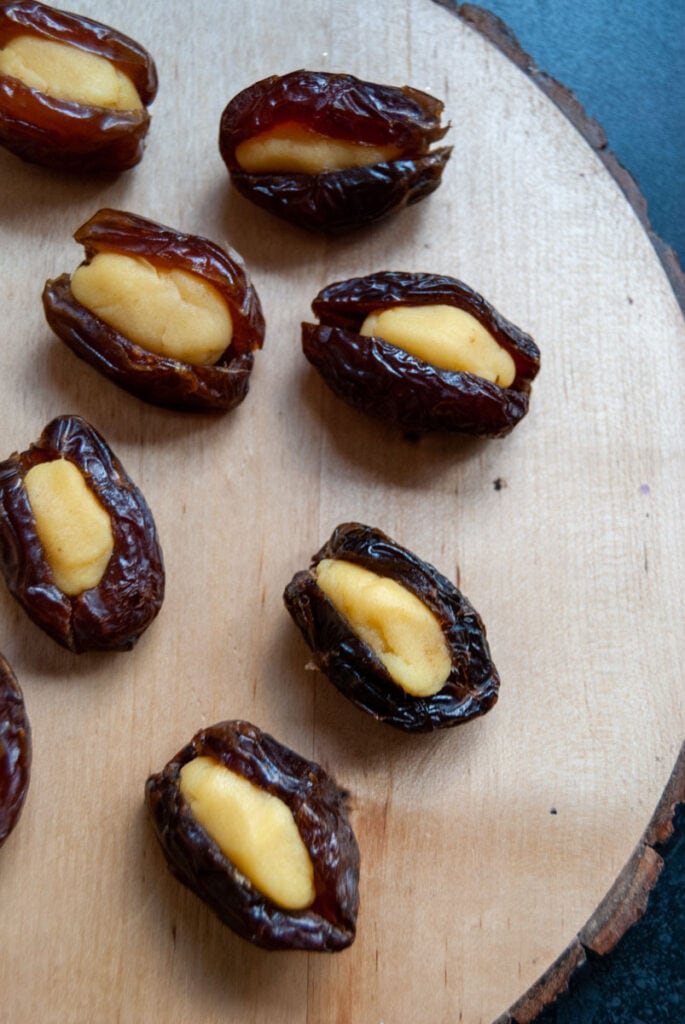 I use the gorgeously squidgy medjool dates for this recipe – I know they are more expensive, but I believe they're worth it. They are called "The King of dates" for a reason.
If you have any marzipan leftover from icing your Christmas cake, then this is a lovely recipe to use it up.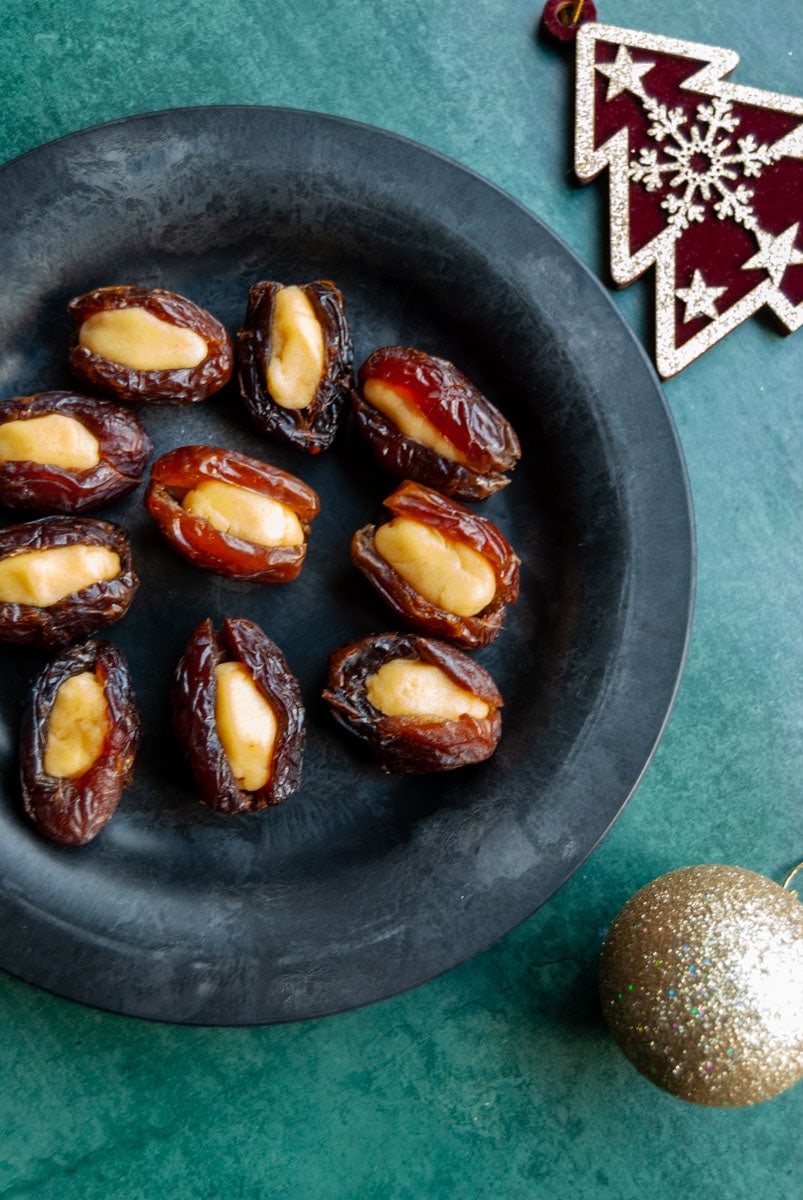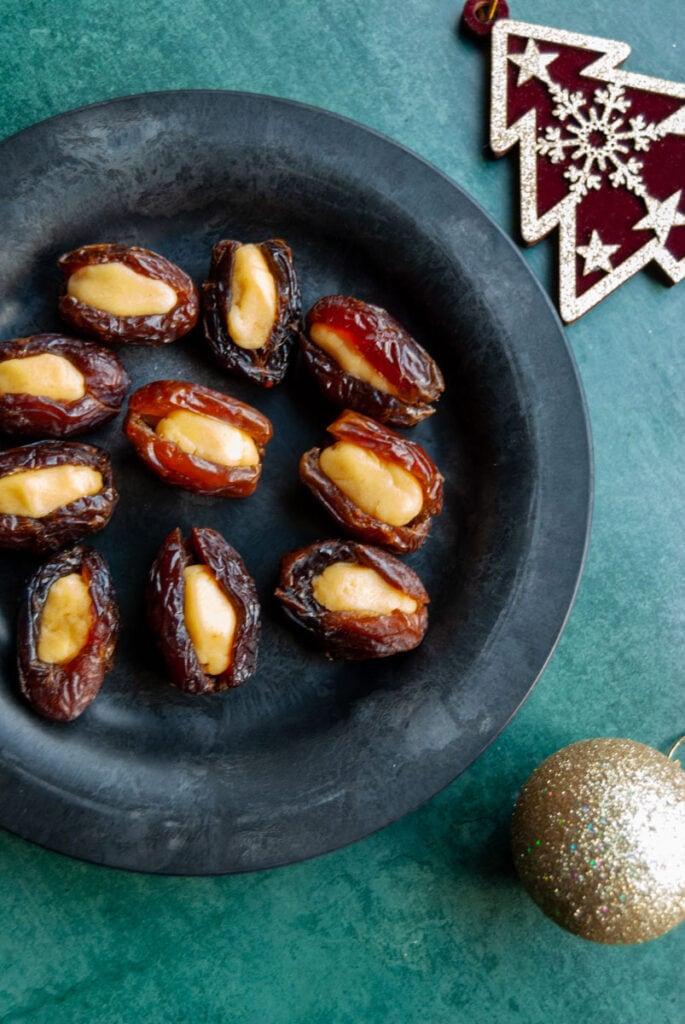 This is probably the easiest recipe I have ever published – it takes no more than 10 minutes of your time to make. The most taxing thing about it is melting the chocolate!
No doubt about it – this is a rich treat. You won't be able to eat more than one. They are perfect for this time of year.
recipe notes
It's worth buying the medjool dates for this recipe – they are plump, sweet and tender.
I wouldn't advise swapping the dark chocolate for a sweeter milk variety – you really need a dark, bitter chocolate here to counteract all that rich sweetness. Try and use a dark chocolate with 70% cocoa solids.
The marzipan dates can be stored either at room temperature or in the fridge. I prefer to keep them chilled – they are extra delicious cold.
Once made, the marzipan stuffed dates will keep for up to seven days and possibly longer, but I've never managed to find out for sure!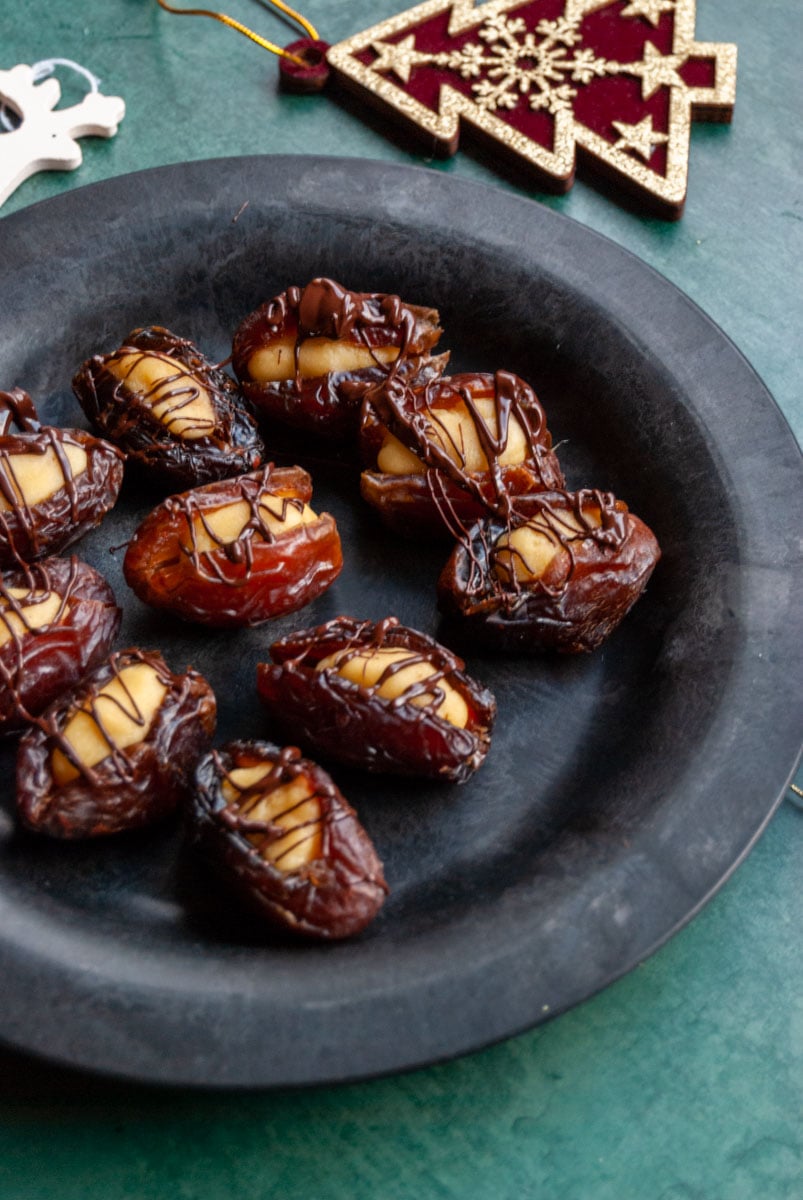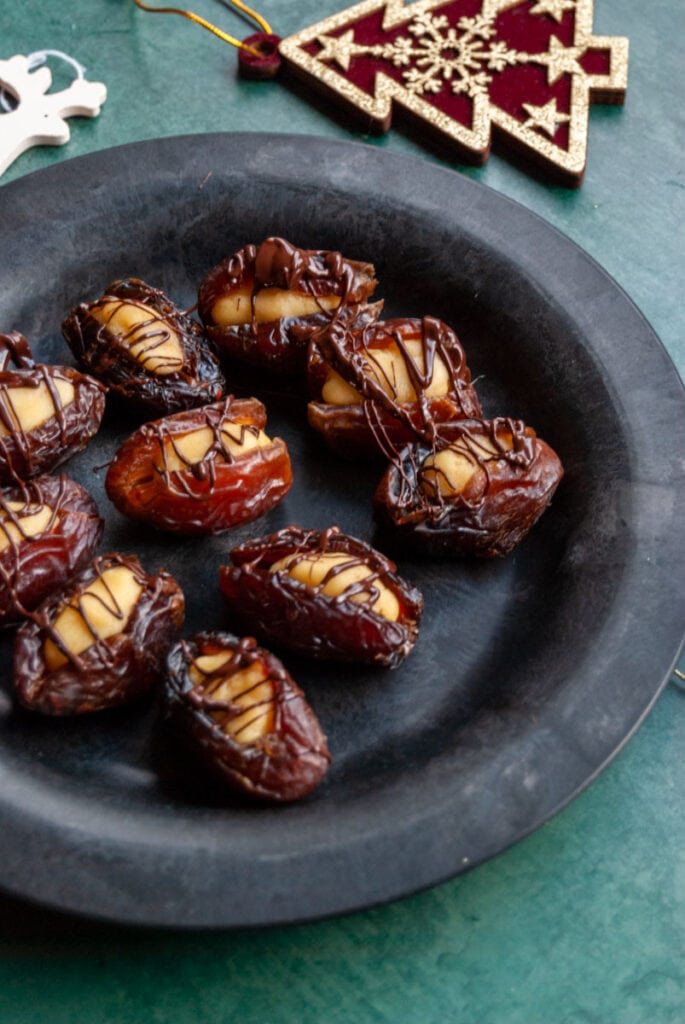 looking for more christmas recipes?
did you make this recipe?
Let me know what you thought by leaving a comment below. If you need any help or have any questions, please just ask.
.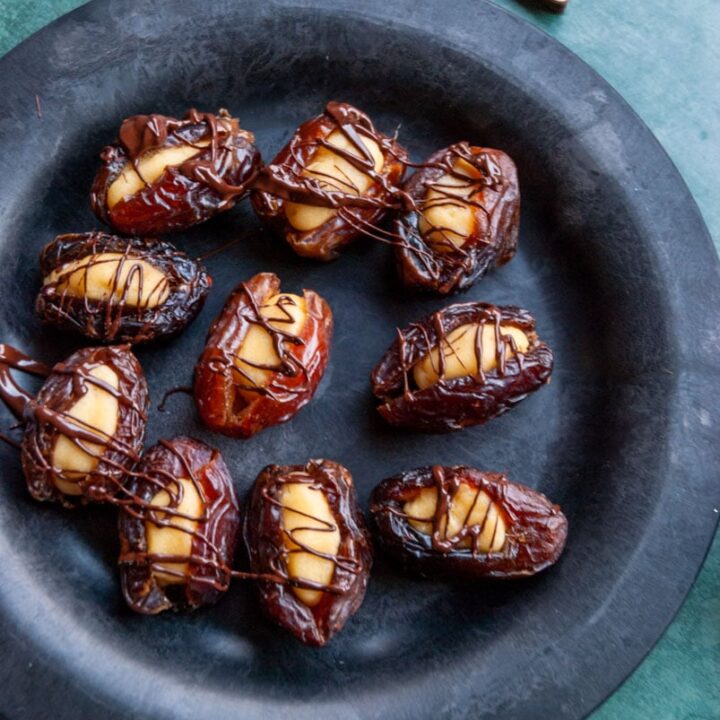 Marzipan stuffed dates
Yield:
makes 10 stuffed dates
These marzipan stuffed dates are drizzled with melted dark chocolate - they make a delicious, indulgent festive treat!
Ingredients
10 Medjool dates
50g yellow marzipan
25g dark, bitter chocolate (70% cocoa solids)
Instructions
Using a sharp knife, split down one side of the dates and remove the stones.
Roll a small piece of marzipan into an oblong shape roughly the same size of the opening of the date. Place the marzipan inside the date, smoothing the top.
Melt the chocolate in a heat proof bowl over a pan of simmering water. Drizzle the dates with the melted chocolate. Place on a serving plate.
Notes
These marzipan stuffed dates can be stored at room temperature, but I really like them cold from the fridge.
They will keep for up to five days.
Nutrition Information:
Yield:

10
Serving Size:

1
Amount Per Serving:
Calories:

100
Total Fat:

1g
Saturated Fat:

1g
Trans Fat:

0g
Unsaturated Fat:

1g
Cholesterol:

0mg
Sodium:

2mg
Carbohydrates:

23g
Fiber:

2g
Sugar:

21g
Protein:

1g
Calories and nutritional information are provided by a third party application and should be viewed as indicative figures only.